Key considerations when planning to renovate your bathroom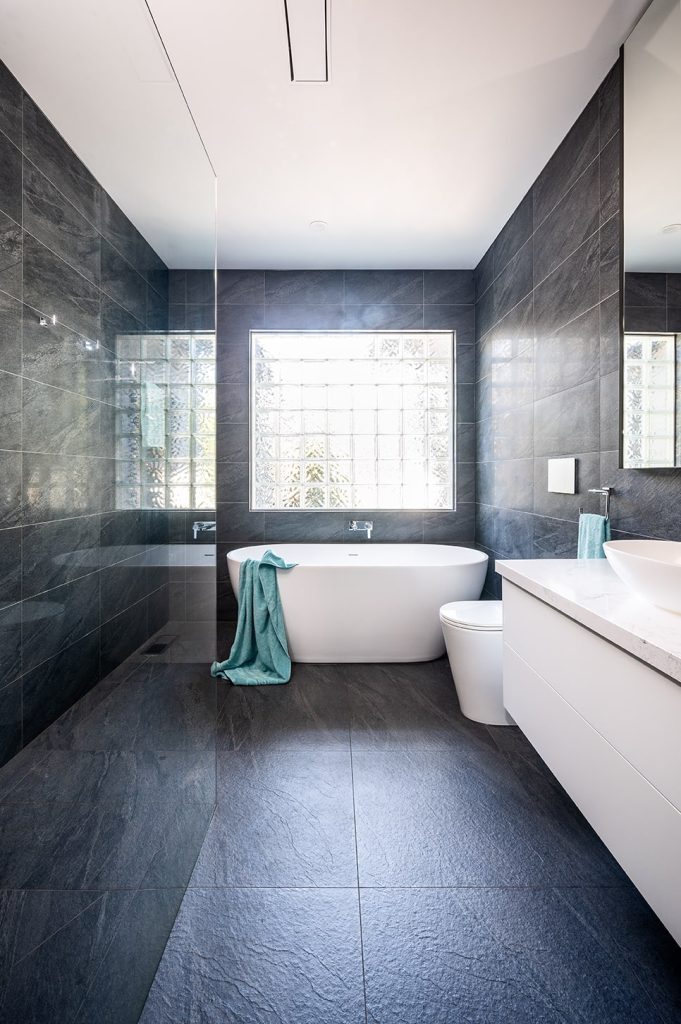 Bathroom renovations are among the most complex and difficult you can undertake in your home.
In kitchen and bathroom renovations, quality components and a functional design are essential for a good result.
Arguably, though, the most important factor in a bathroom renovation is the workmanship.
In a bathroom every square metre counts. You need to include a bath, shower, vanity, sink, towel rail, mirror, and much more. From the quality of the finish to waterproofing, the skills of the tradespeople doing the work needs to be top notch. Even small blemishes and imperfections stand out more in a new bathroom.
Put simply, a pro will make a better job of updating a bathroom than a determined DIYer. They will be faster too.
At Rosemount, our team is second to none.
Our designers will help you create a space that looks great and meets the needs of you and your family.
Our tradespeople will install your new bathroom to the highest standard of design, function and durability. We manage and coordinate the electricians, plumbers, tilers and other trades to ensure you get a new bathroom as quickly and with as little inconvenience as possible.
And the job won't be complete until you're 100% happy.
If you're considering renovating your bathroom, here are some essential tips to consider before getting started. They'll help with your decision making and keep you on the right track throughout the project.
How to get started on your renovation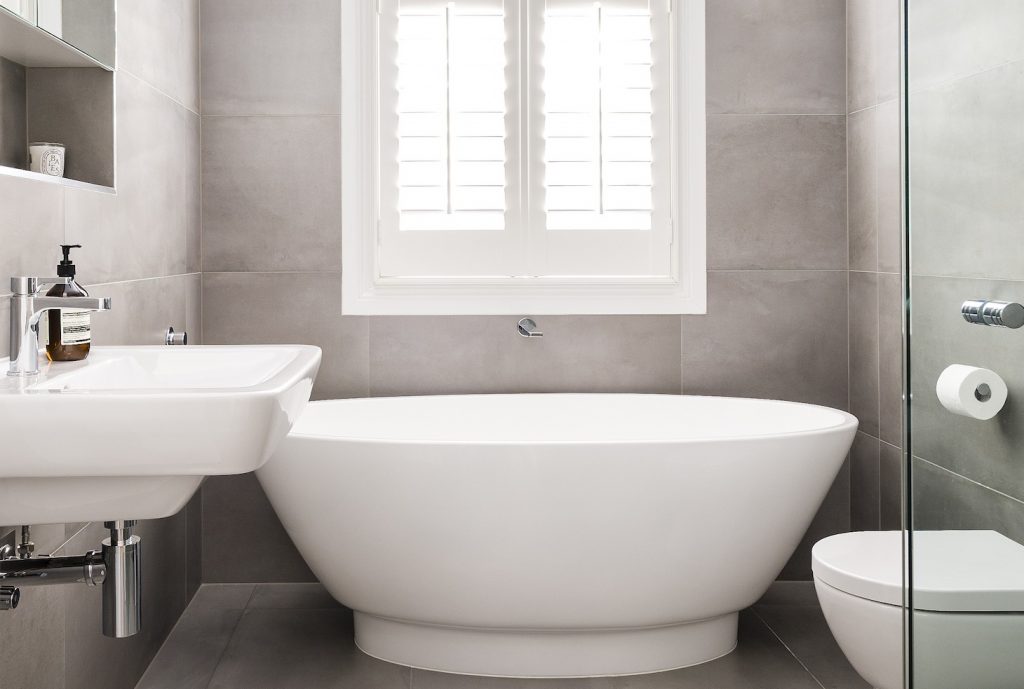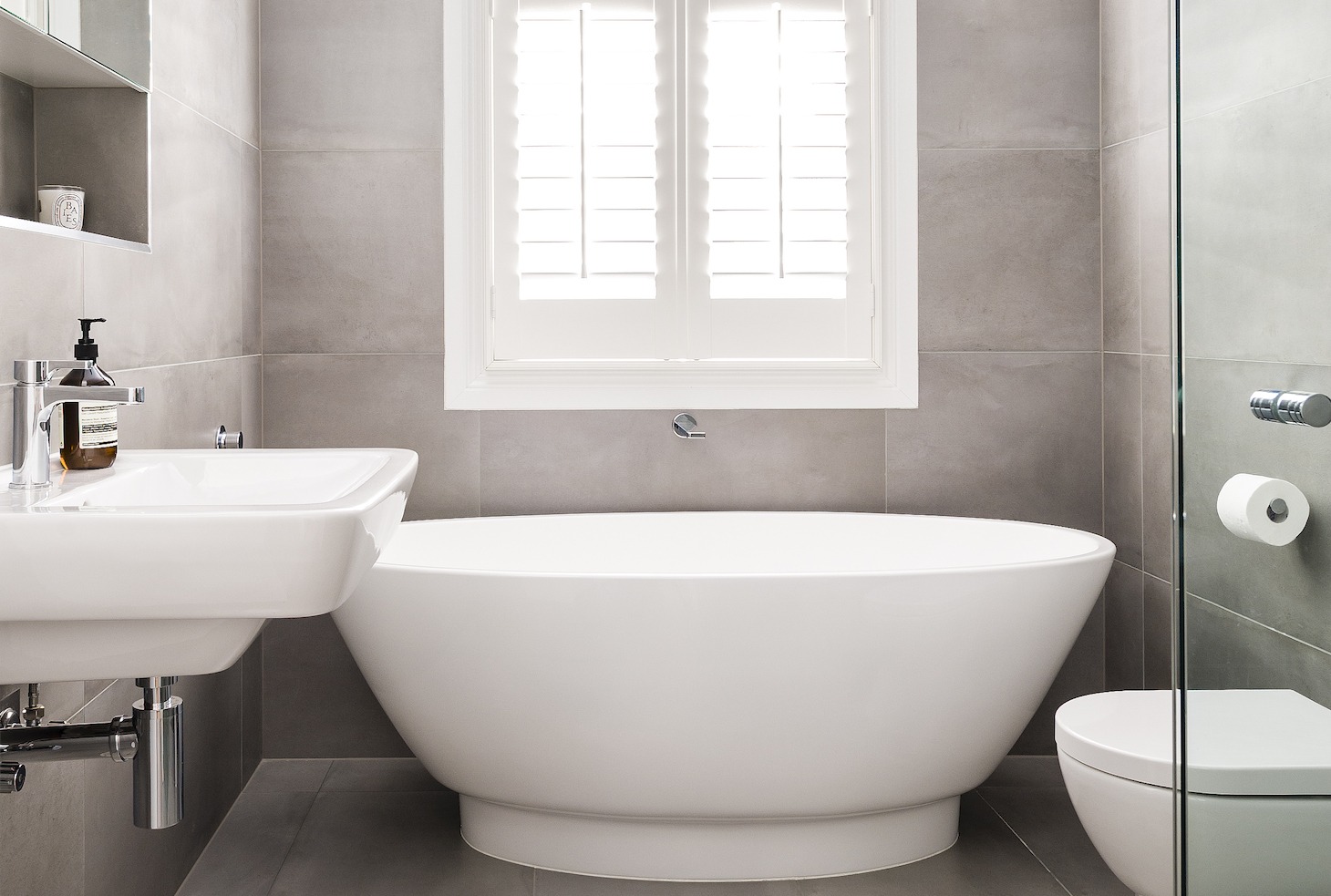 So where do you start?
Like any major and complex project, it's always best to have a clear idea of what you want and how you intend to get there. You should develop a plan for your bathroom renovation.
Ask yourself why you want to renovate. Do you need more space? Is your existing bathroom old and outdated? Are your shower and bath too small? Is there something about the current layout that annoys you?
Take some time to consider what's most important for you and your family, and how you want the renovated space to work for you.
A great way to get more specific is to research bathroom designs, styles and and layouts, and make a note of what you do and don't like. You'll find lots of inspiration in "home" magazines and on websites like Houzz, Pinterest and Instagram.
A couple of key questions to answer are:
How will the bathroom be used?
Are you part of a busy family where the materials will need to be hard-wearing, and the design accommodates more than one person getting ready at the same time in the morning? Or will this be a sanctuary – somewhere to relax and unwind, and luxuriate in the big freestanding bath? Both these scenarios will require very different designs and components.
What is your approximate budget?
As we mentioned earlier, bathroom renovations are much more dependent on the trades expertise, and a large part of your budget will be the trade component – which are fixed costs. The variable costs are those that depend on the tiles, fixtures and fittings you choose for the bathroom.
Like kitchens, good bathrooms can boost the value of your home.
Numerous variables dictate the investment required to renovate a Melbourne bathroom, so it's impossible to give general figures. On average, our clients spend around $28,000 to 35,000, plus fixtures and fittings.
As always, you might find some businesses or local tradespeople who can do it for less, but we understand what costs are involved and the care needed in producing a bathroom that not only looks amazing and won't cause you any problems in the years ahead.
Focus on getting the best value for money from your project rather than the base cost. Dollars invested on quality and workmanship now will also save you in the long run, as you benefit from guarantees and avoid potential problems with issues having to be fixed down the line.
Key areas to consider before your renovation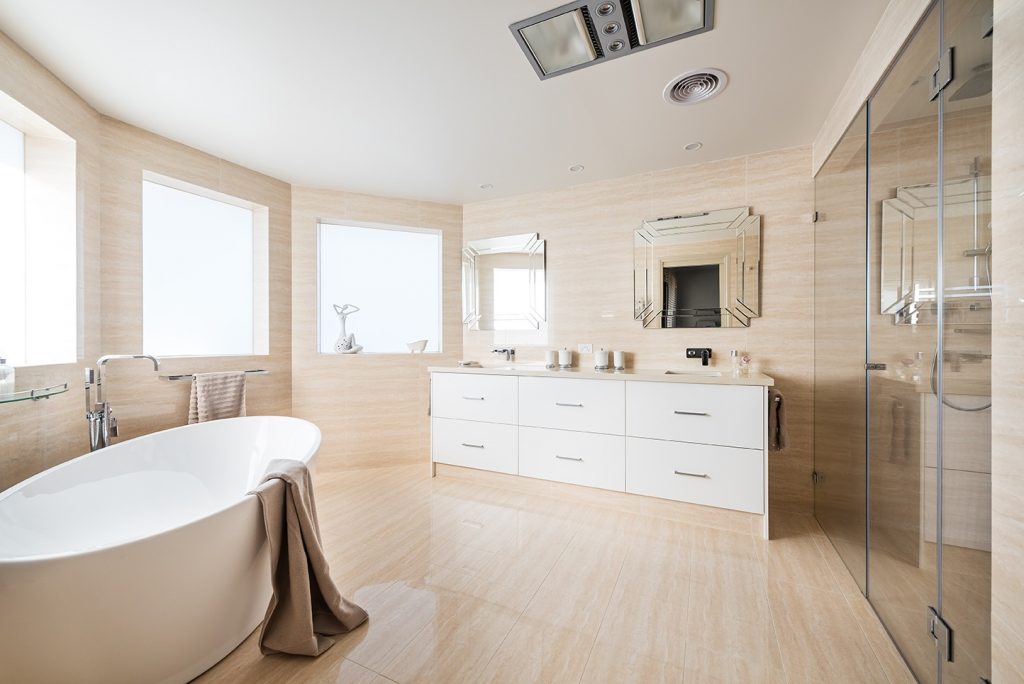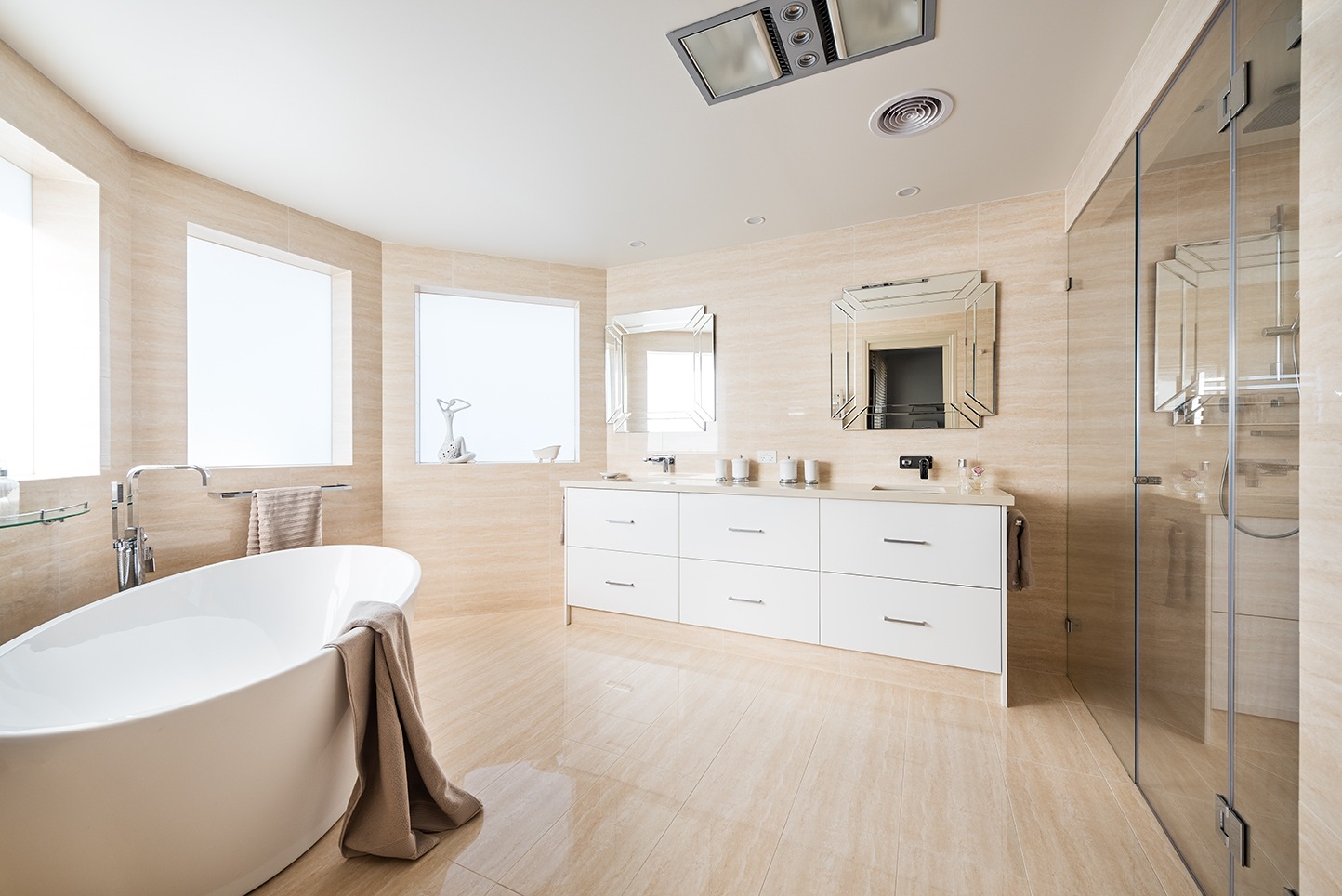 Planning a bathroom renovation and have some questions? Call us on 1300 476736 and we will do our best to help
Layout:
Are you happy with the existing "footprint" of your bathroom or do you want to move things around to better utilise the space?
Whatever your requirements, our specialist bathroom designers can help you to come up with a bathroom that maximises function for you and your family – and provides a "feel" and flow that makes it a fantastic space to be in.
Plumbing:
When discussing ideas for your new bathroom with a bathroom designer, you might consider a number of options, like wanting to change the position of your shower, toilet, or sink, to accomodate the freestanding bath you've always wanted.
Whatever your requirements, we always start at the beginning and take the room back to the stud walls. This allows the plumbers to do all necessary rough-in work. The plumber returns after the tiling is done to fit-off fixtures and fittings.
Ready to get started? Click here to schedule a bathroom consultation
Electrical:
You'll also discuss your lighting needs with the designer. For instance – where you would like the power points to be in the new bathoom.
Just like the plumber, the electrician does the rough-in near the beginning of the renovation, just after demolition. The electrician returns to fit-off after the tiling is done.
Lighting:
Using lighting and mirrors effectively can make a big difference in the "feel" of your bathroom. They can make a small space seem bigger and brighter, and create an improved ambience in rooms of all sizes.
Flooring:
When it comes to floor tiles, you're spoiled for choice with a wide range of textures, colours and designs.
Unlike other parts of the house, whatever you put on your bathroom floor has to be able to withstand large quantities of water.
You won't go wrong with high quality ceramic, porcelain or marble tiles. Porcelain gets the biggest tick for its water absorption rate, but all of these tiles work well on that front.
Tiling:
Of course, in a bathroom the tiles aren't only on the floors. They are also on the walls, and you've got lots of options.
For instance, you could choose floor-to-ceiling tiles on all walls or simply tile the shower and vanity splashback with a tile skirt around the floor – leaving the rest of the walls to be painted.
Bear in mind, the more tiles you use, the higher the cost – for both the tiles and the tradesmen to lay the tiles.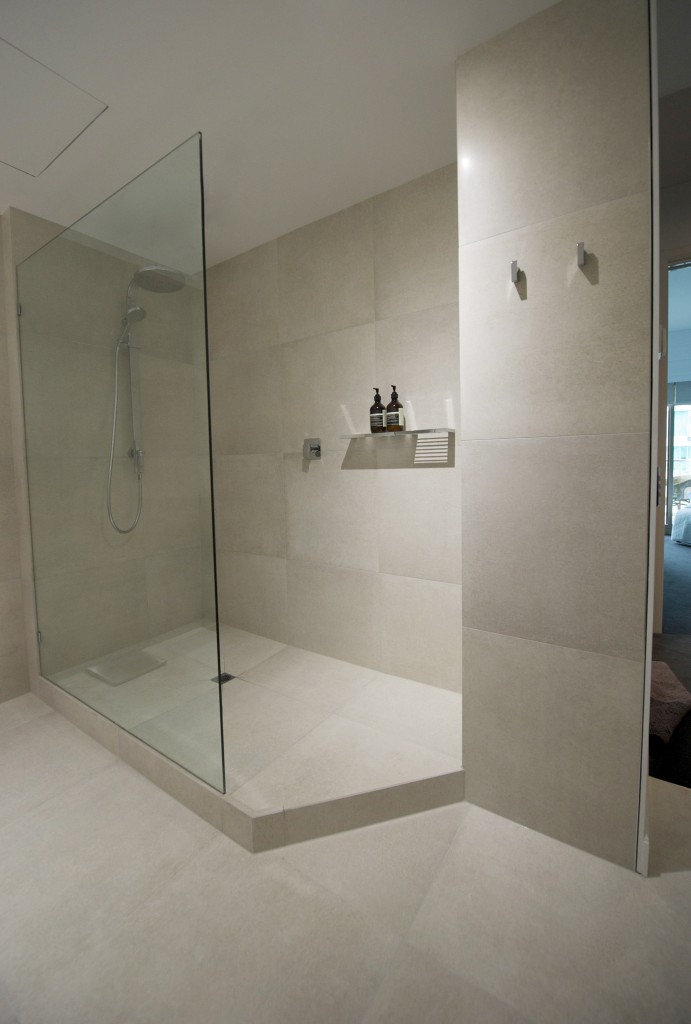 Shower:
One of the questions we get asked most is: "Can I have a shower that is easy to clean?"
We all know a bathroom will always need cleaning, but minimising those hard-to-clean corners and crevices in the shower area is a bonus.
The most popular choices are walk-in showers with a glass panel, and semi-frameless and frameless showers.
Advice from a bathroom designer is invaluable for choosing a shower and making the best use of the space.
Whatever your choice, always look for a water saving shower head that still produces good pressure.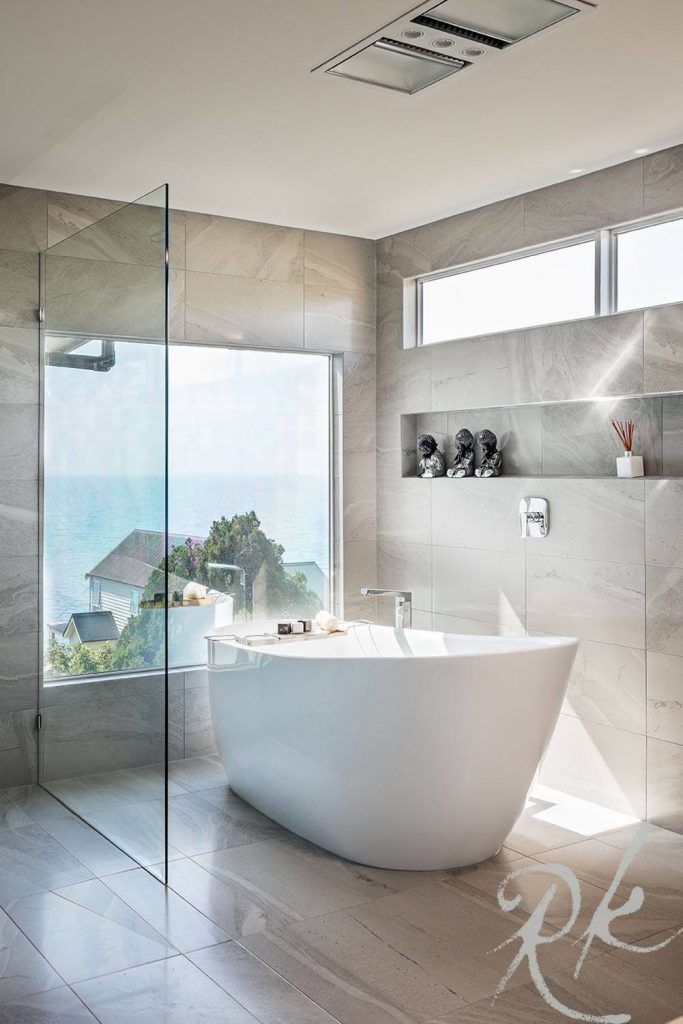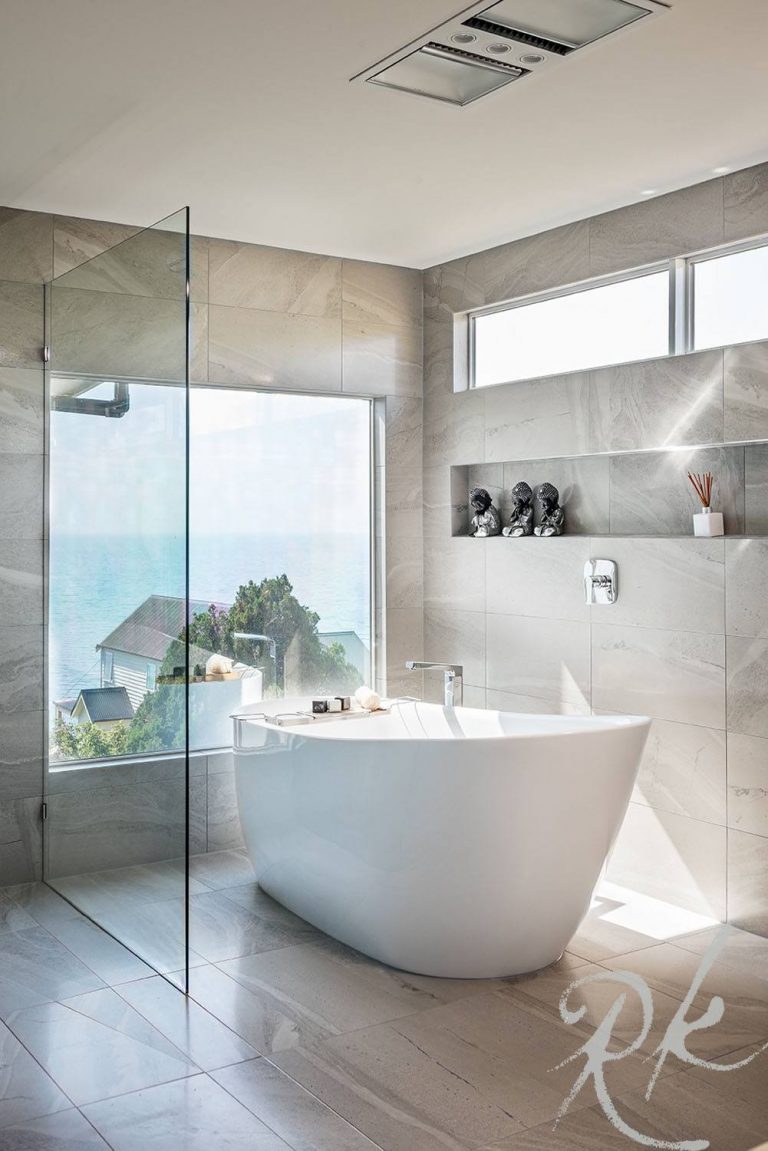 Bath:
Most people who've got the space love to include a bath in their bathroom. For some it's great for the family, for others it's just the sheer pleasure of taking a bath.
A freestanding bath is a real statement piece that can enhance the design and add some luxury to the space.
And all is not lost if you don't feel you have the space or budget. These days freestanding baths are produced by multiple brands in various sizes and catering to a wide range of budgets. It's well worth researching the options.
Another great option is a back-to-wall bath, which has a luxurious look and save space because it has one straight side. As a bonus, it's also easier to clean.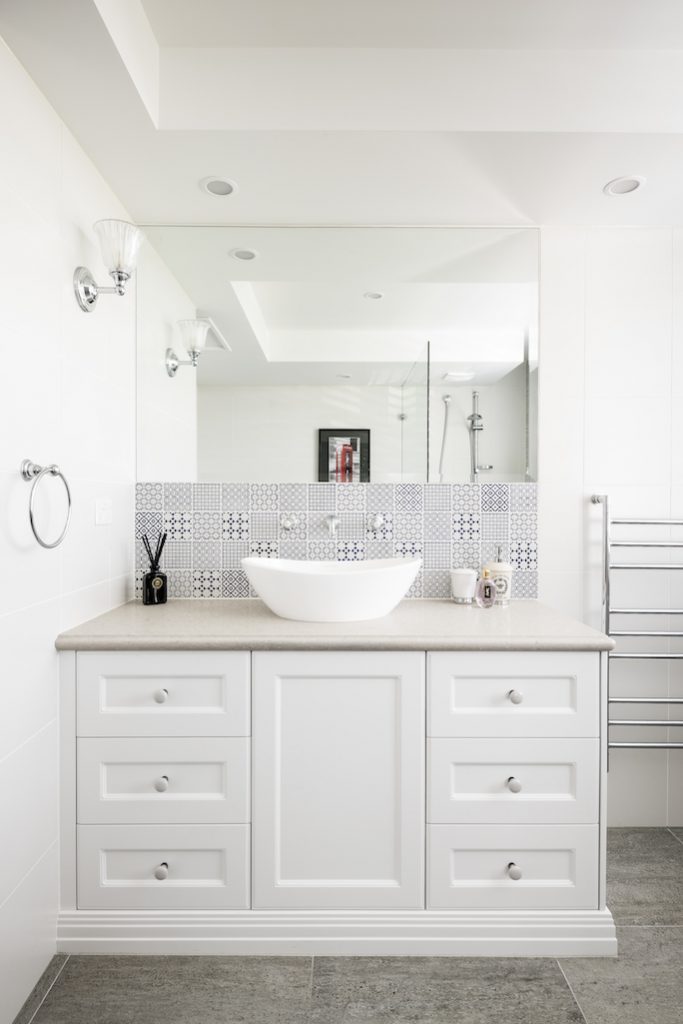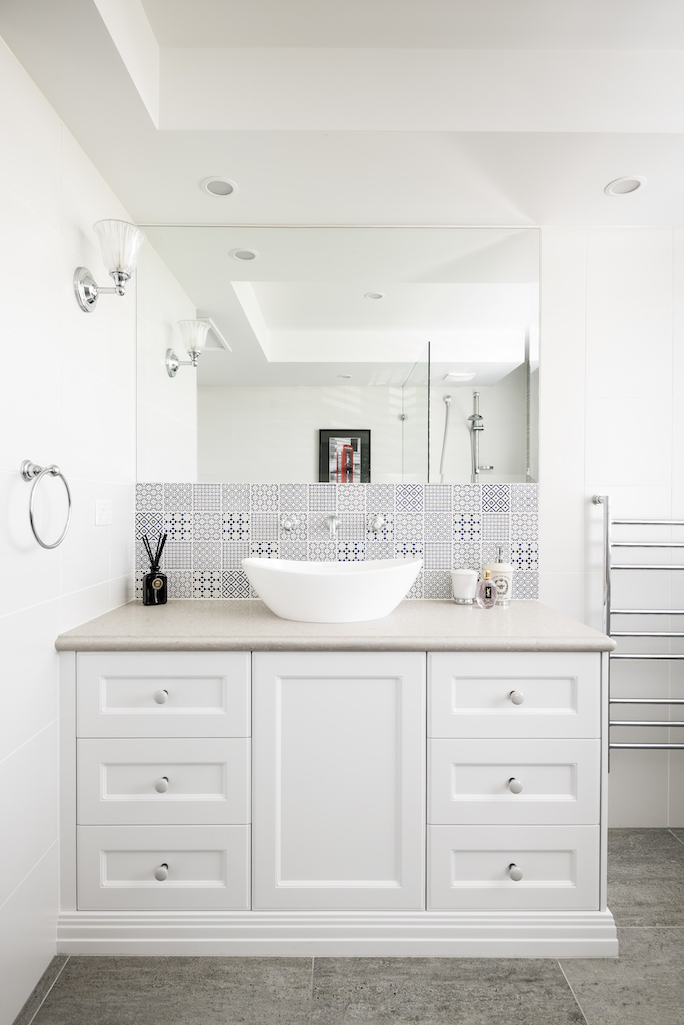 Vanity and Sink / Basin:
Once again, there's a mind-boggling choice these days. Store bought vanities come in all shapes and sizes, and can be enhanced brilliantly with the careful choice of a mirror and lighting. If you want your new bathroom to be the best it can possibly be, we recommend having your vanity custom-designed and manufactured. It's what we do, and you get a magnificent piece of joinery that is perfect for your space.
In more practical terms, think about whether you need one basin or two? Undermount basins – which sit under the benchtop – help create an uncluttered look while above-benchtop basins can be an important design feature in your bathroom.
Will your vanity be wall or floor mounted (the latter can help the bathroom seem bigger). And consider having drawers rather than cupboards. Just like in a kitchen, drawers are easier to access and can store much more than a typical cupboard – which can make a particularly big difference in the smaller bathroom space.
Toilet:
Yes, even your toilet can make a statement these days; quite literally, if you buy a Japanese toilet that might play music or the sound of fake flushes to drown out any "embarrassing" noises. Premium options more commonly available in Australia have the cistern hidden behind a wall or in the cavity so only the flush buttons can be seen. Alternatively, wall suites – where the cisterns sits "flush" against the wall – provide a clean, attractive look.
Rimless toilets – which have been used in Europe for a long time – have also recently become a very popular choice in Australia.
A rimless toilet – as the name suggests – doesn't have the traditional rim around the top of the pan where the water flows out to clean the bowl.
Anyone who has cleaned a toilet knows how hard this area is to reach, clean and keep clean. The rimless alternative is easier to clean and more hygienic.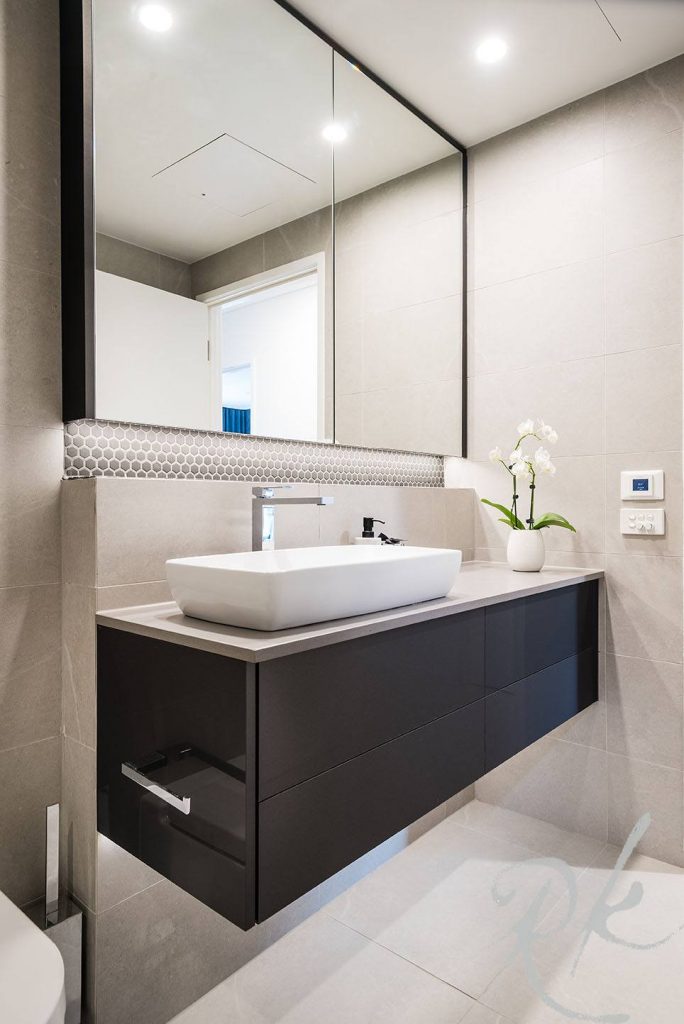 Tapware:
Taps are an fixture that – if chosen well – can make a real aesthetic and design impact in a bathroom. They're also the most handled fixture in a bathroom, so they need to be able to stand up to day-to-day family life. You want them to work well and to last (choose taps with good warranties) and to feel good to the touch.
You'll probably go for either three-piece traditional or mixer taps. Until recently, most bathroom taps were made of chrome but that's all changing too. You can make a statement with matte-finish black monochrome or a more classic look with decorative brass, copper or gold finish.
Storage:
A good designer will make productive use of every square inch in a bathroom. We can never have too much storage and, in a typical bathroom, storage is at a premium. From a wall recess niche in your shower to creative shelf space in your vanity, there are many ways to create extra space. Even more creative solutions – like a cavity sliding door – can add more useable space to the bathroom.
Turn your renovation plan into action:
If you want to avoid common mistakes, these are some of the main areas you need to consider before embarking on your bathroom renovation.
Before your project begins, it's important to talk to a specialist company like Rosemount who can listen to your needs and offer advice on the best way to achieve your goals.
You should also visit shops like E&S Trading and Beaumont Tiles to find baths, showers, flooring, and so on.
Along with advice from our bathroom design professionals, that'll give you a real feel for what's available and possible.
Then we can help you finalise the plan for your renovation – and let the excitement around your new dream bathroom really begin.
To find out more, or ask us any questions, give our team a call on 1300 476 736. We'd love to hear from you.