Seven magnificent trends that could transform your bathroom
What's your vision for a fantastic Melbourne bathroom renovation?
If you're considering a bold look, think carefully before taking the plunge.
Strong statement colours can drop out of fashion just as quickly as they came in, but you can be sure white and neutral tones will stand the test of time.
You should reasonably expect your bathroom – just like a new kitchen – to last at least 15 years, and that's one reason we recommend embracing a more neutral palate for the main backdrop to your space.
That said, there are still a number of current and emerging bathroom trends that we think will either make a great long-lasting addition or be easy to replace when necessary.
Read on for our take on a magnificent seven areas where you can take your bathroom to the next level.
1. Big freestanding bath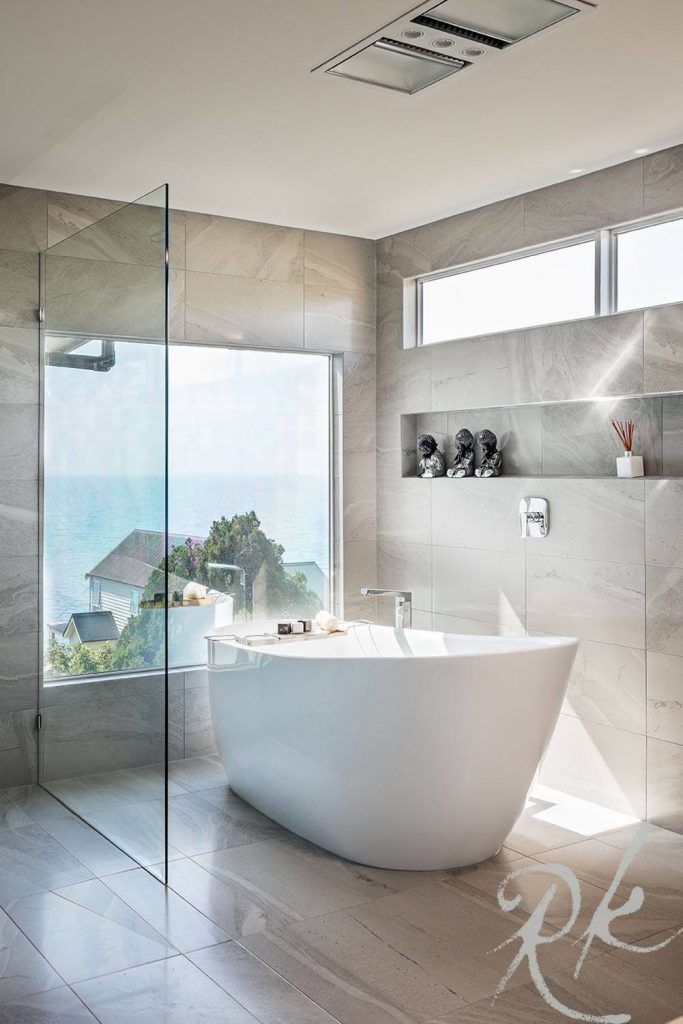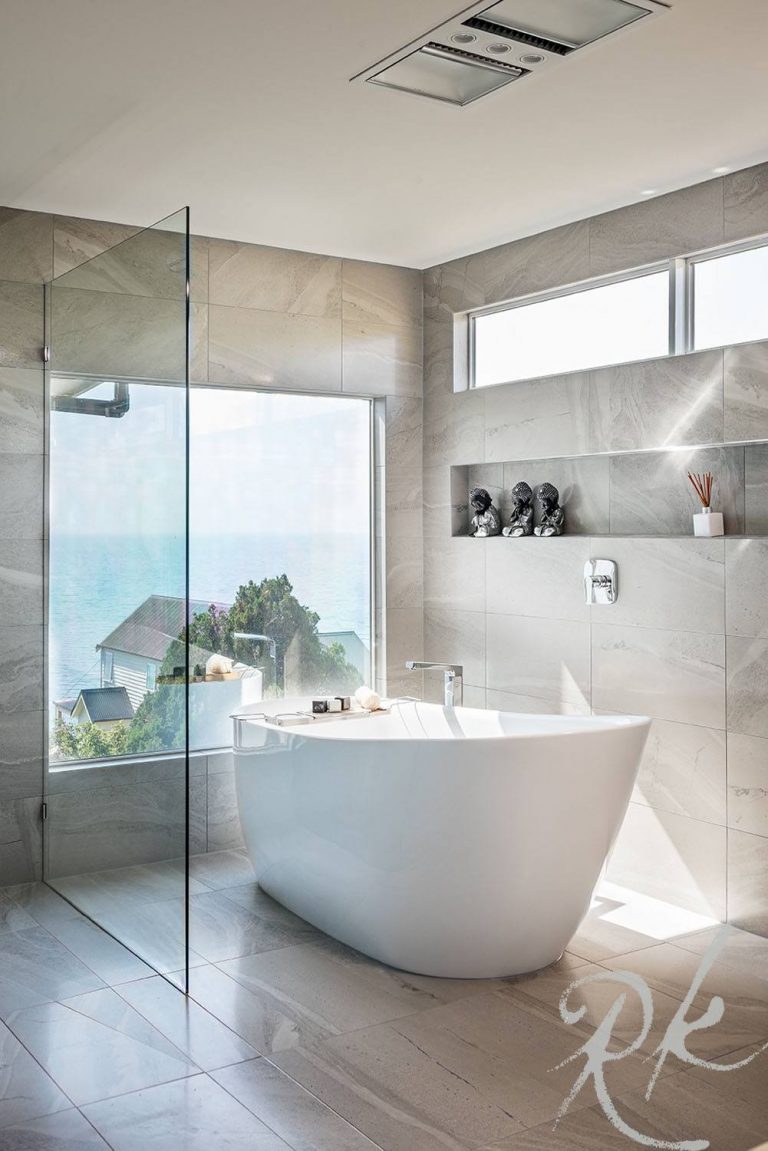 Who doesn't want a big beautiful bath to lie back and relax in?
That, of course, needs space – and creating more space is one of the big reasons people choose to renovate their bathrooms.
If you've got or can get the space, a freestanding bath is a no-brainer – an impressive statement piece that will enhance and add a sense of luxury to your room.
The wide array of baths available today means there will be one that's the right size and budget for your needs.
Check out retailers like e&s for extensive bath ranges.
2. Wet room and rain showers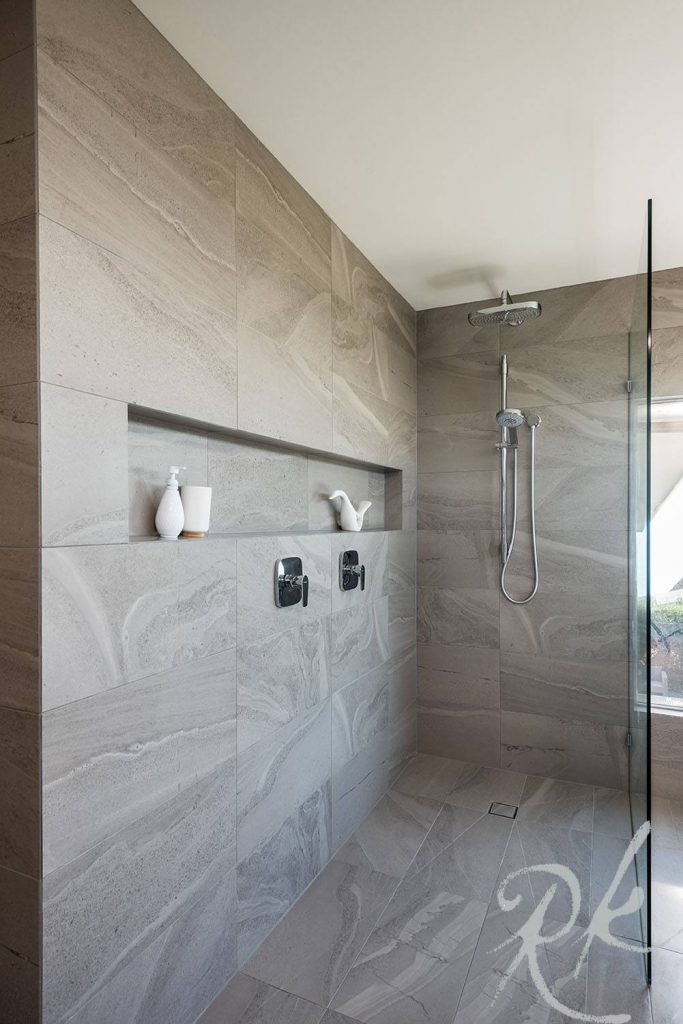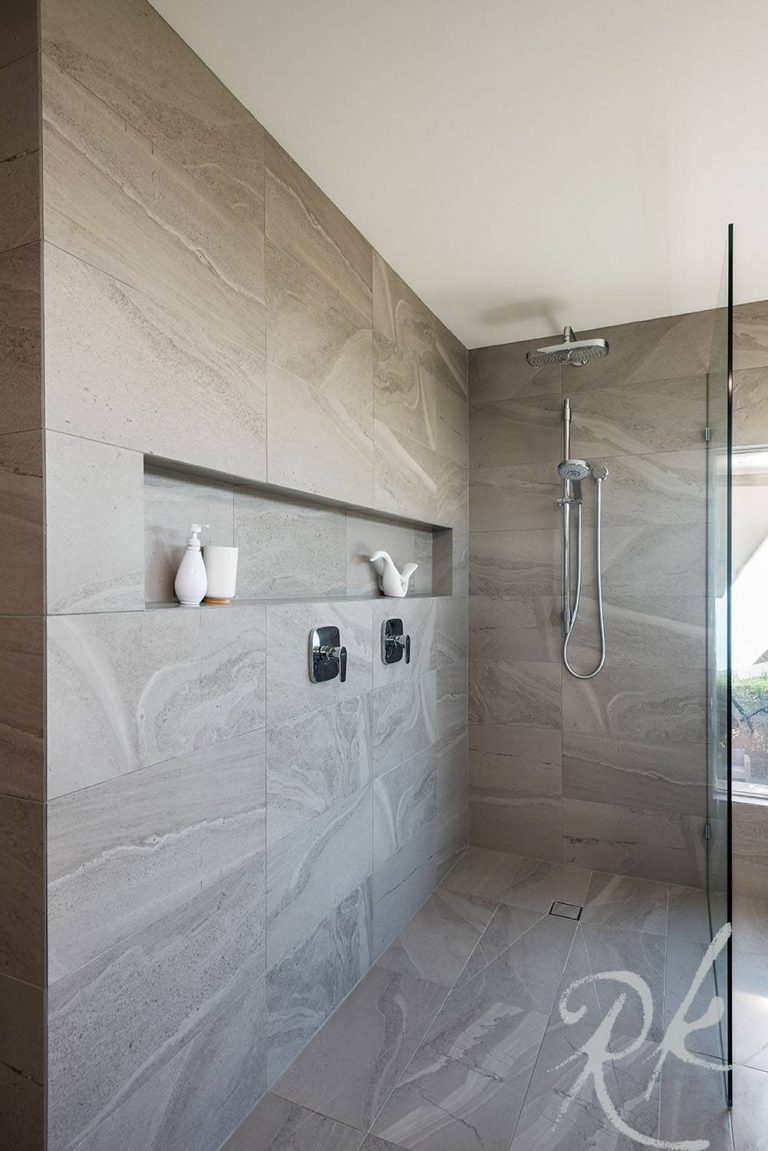 Gone are the days when you need to pull pack a shower curtain or even step into a cubicle.
Open showers – sometimes referred to as wet rooms – give you the space to shower in luxury, and the luxury feel of a 5-star hotel.
To increase that sprinkle of indulgence, add a wide-headed rain shower with a secondary attachment that has a more focused nozzle – just like this example from a renovation we completed in Mount Martha.
Just beautiful.
Planning a bathroom renovation and have some questions? Call us on 1300 476736 and we will do our best to help
3. Statement basins and tapware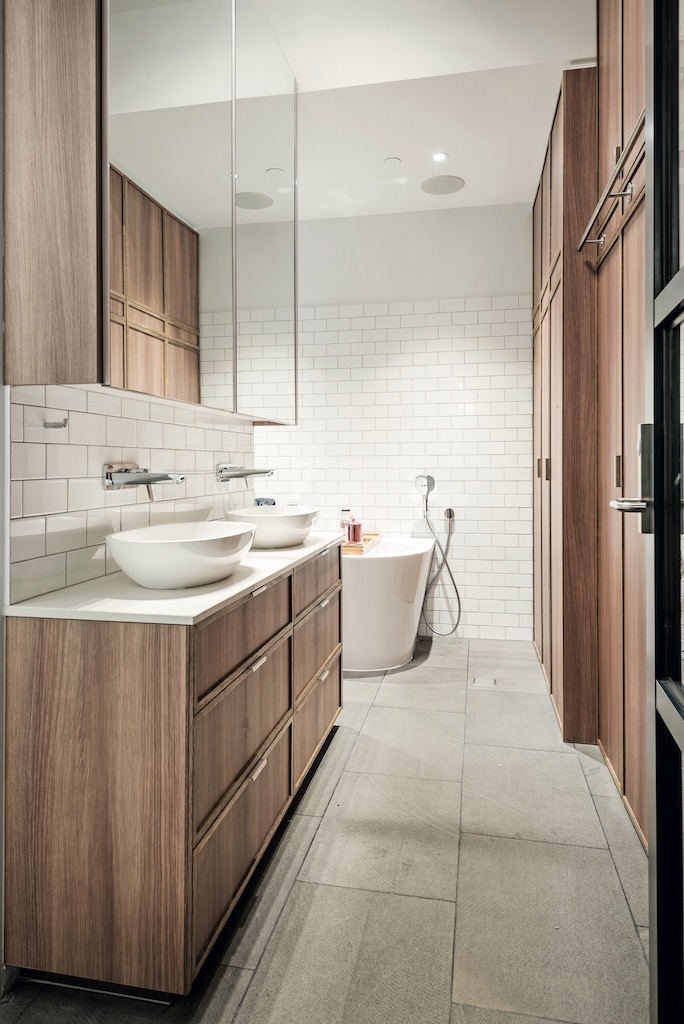 Vanities have come a long way in recent years.
For instance, we love the look of the timber vanity with twin basins that are in themselves a real feature of this Fitzroy bathroom.
Bowl-style basins mounted on top of vanity benchtops have become increasingly popular in recent years.
This is an area where you can experiment with colour and texture if you're planning to renovate your bathroom.
For example, the vanity can be floating or wall-mounted, and the basin could be anything from a printed ceramic to glass, metallic or natural stone.
You can also splash out on upscale tapware that will draw the eye and add a luxurious feel. Chrome might still be the most popular choice, but think about the look you could achieve with gunmetal grey, brushed nickel or classic brass taps.
And don't stop at the taps. We're now seeing metallic finishes across the bathroom, from pendant lighting to tiling grout.
4. Feature walls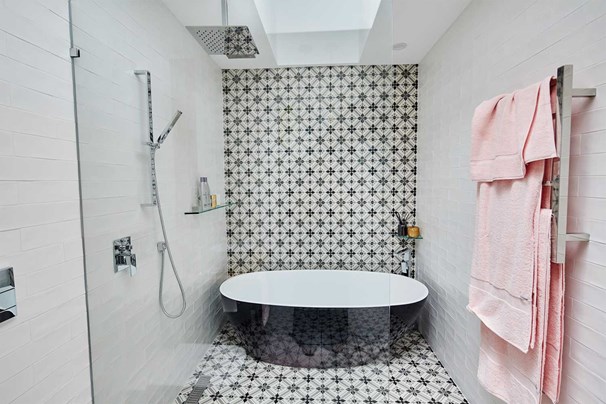 This is another easy way to add a great focal point or point of difference to your room.
It could be as simple as painting one wall a different colour to choosing darker or patterned tiles around a mirror and/or vanity.
Another idea that works well in older heritage style homes is a wallpaper print – adding colour and elegance to an otherwise neutral space.
The example above is from the TV show House Rules, where contestants Chiara and David chose Majorca Press style from Beaumont Tiles for a wall and the floor.
Ready to get started? Click here to schedule a bathroom consultation
5. Mirror on the wall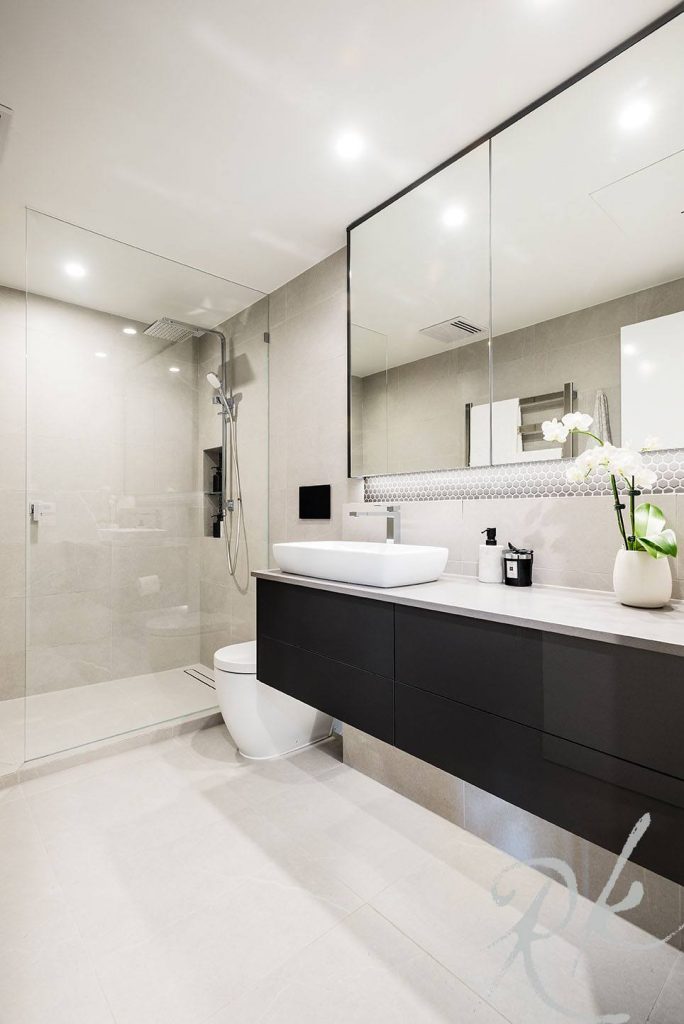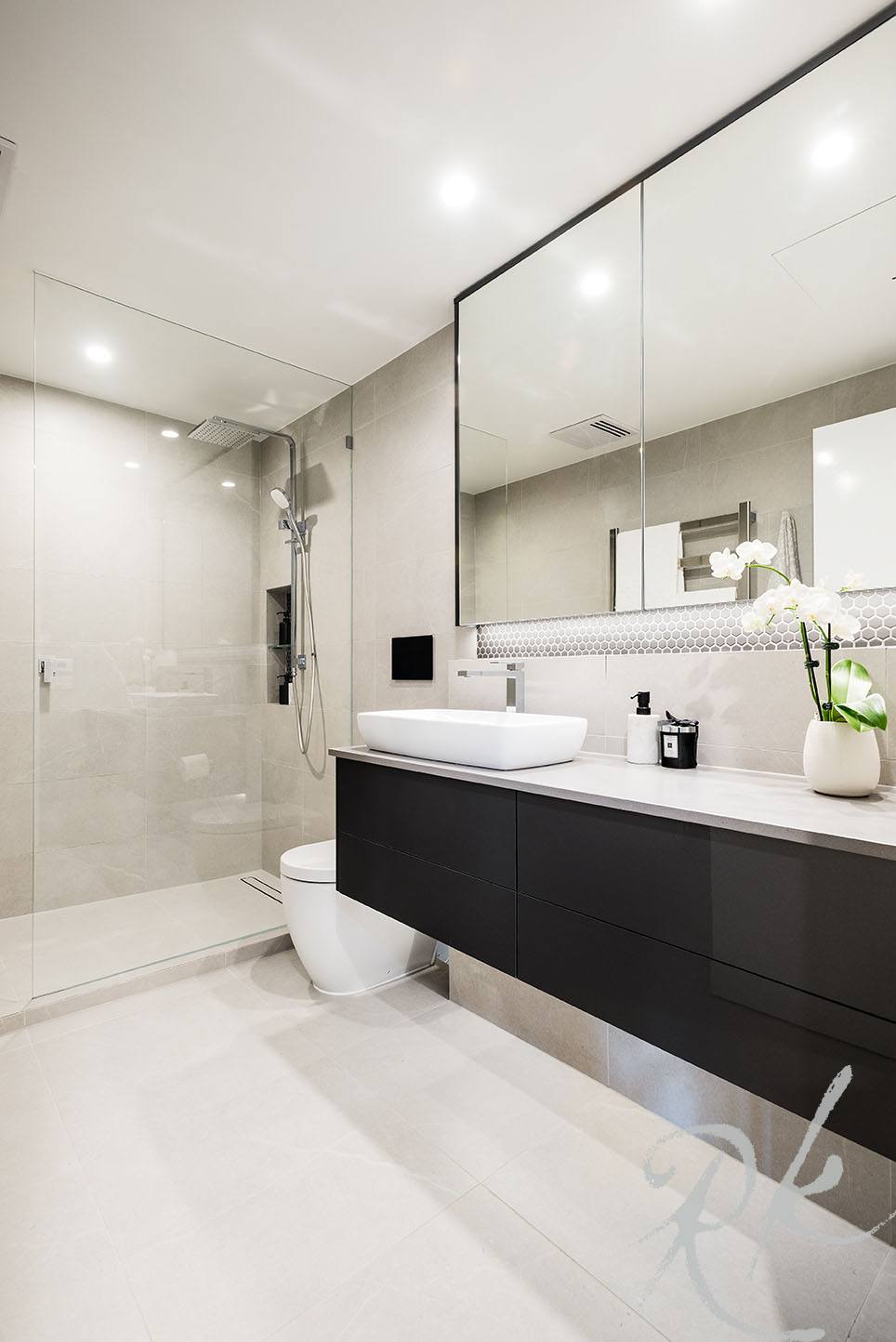 Remember when the only useable mirror in the bathroom was the front of a small ugly shaving cabinet.
Not any more. Mirrors appear in many shapes and sizes in today's bathrooms. They can be the room's main focal point and make the room seem significantly bigger than it is.
Round or oval shaped mirrors are popular at the moment, as are timber frames sometimes recessed into the wall cavity, creating an extra shelf.
And they're often backlit, which is useful from both an aesthetic and practical point of view.
6. Underfloor heating
We get cold winters here in Melbourne, so the idea of underfloor heating on a chilly July evening certainly appeals.
After all, the prospect of stepping out of a hot bath or shower onto cold tiles is hardly appealing.
If you have the budget, and want something more than a pair of slippers, then add this to your wishlist.
You can install a heating system under most bathroom floor types – including tile, vinyl, timber and concrete.
Cold concrete? No thanks.
7. Storage space
We've yet to meet anyone who wants their new bathroom to be messy and cluttered.
So storage is an important part of any bathroom design – no matter if the room is big or small.
Professional bathroom designers know how to make productive use of every square inch in a bathroom.
Cavities hidden behind sliding doors, mirrored cabinets, wall shelving and creative shelf space in your vanity can all provide great storage solutions while retaining a clean, uncluttered look.