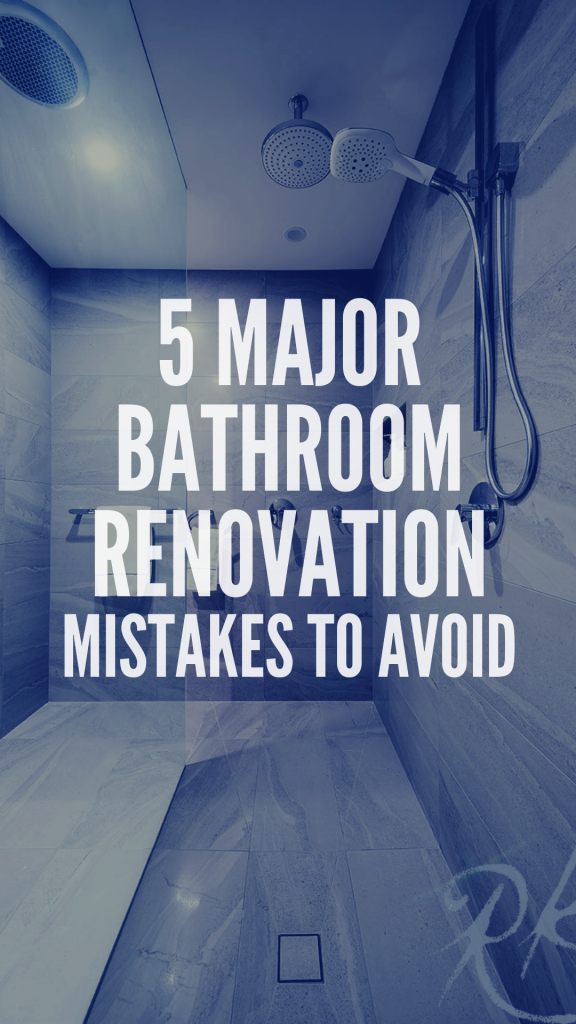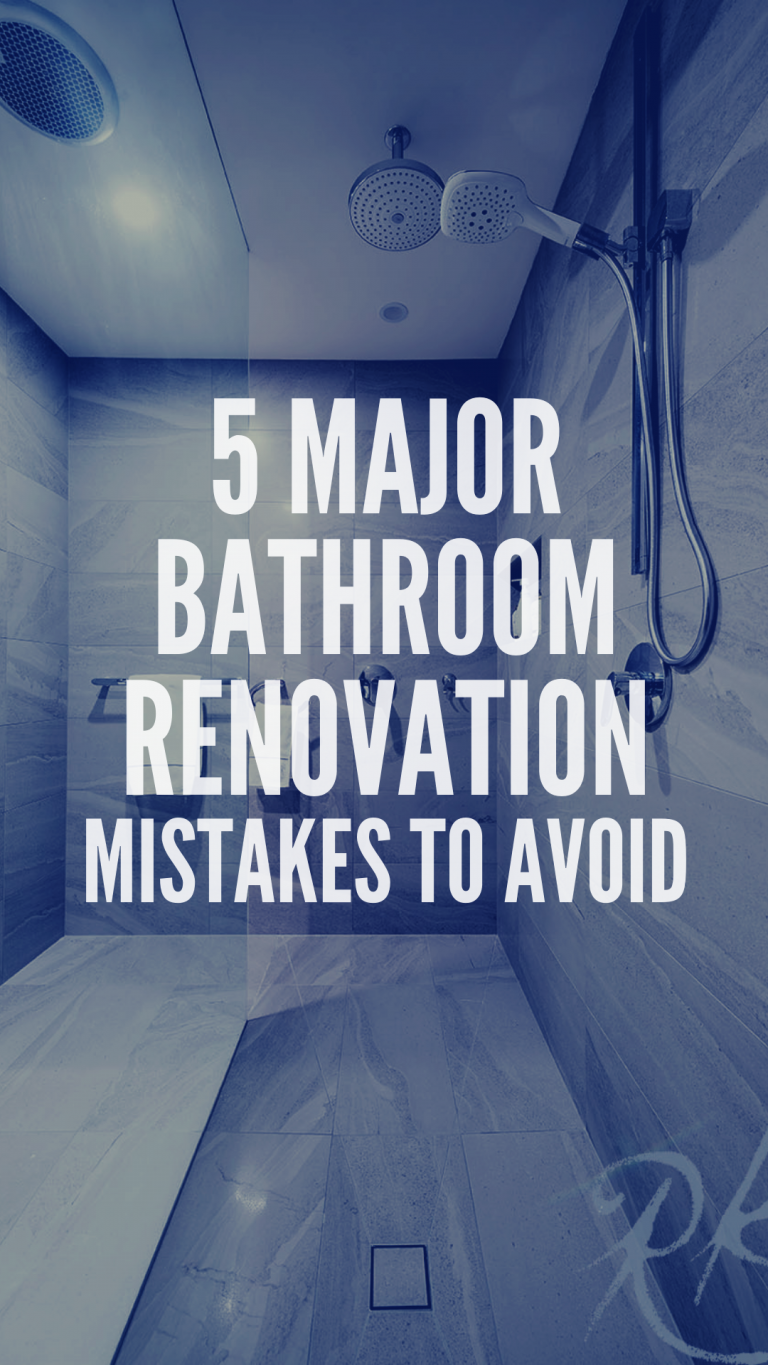 It's an enticing thought. Lying back and relaxing in your new bathtub, enjoying the soothing atmosphere of your new bathroom.
There's no accurate measure for the satisfaction a beautiful bathroom renovation can bring.
Equally, there's no accurate measure for the heartache when a renovation doesn't go to plan, and the blow out in time, effort and costs in order to get it fixed.
No prizes for guessing which of these scenarios appeals to our customers, so here are some useful pointers on how to avoid common mistakes we've seen in many bathroom projects.
1. What's the plan, Stan?
Stan, believe it or not, is a real person. And when he asked us to renovate his bathroom you could have written his requirements on the back of the shower head, and still had room left over.
Did he want a bath? "Haven't decided," said Stan.
What kind of vanity did he have in mind? "What's a vanity?" he asked.
The only thing Stan was sure about was how many people would be using the new bathroom. Just him … and his elderly parents when they came to visit.
Our designer sat down with Stan, fleshed out his needs, requirements and budget, and came up with a bathroom design that, once installed, got a big thumbs up from a very satisfied customer.
The moral of this story? Well, there are a couple … but here's the first: always have a solid plan in place before you begin any renovation?
Enthusiasm is vital but shouldn't trump preparation if you want to avoid unnecessary frustration and costly mistakes that are a product of poor forward planning.
Important areas to consider carefully in advance include:
Layout:
Most bathrooms have a reasonably tight footprint, so it's important to get your bath, shower, sink(s), vanity, towel rails etc in exactly the right place for your space.
If you don't, what starts out as a minor irritant can over time become a major frustration and you'll be looking for ways to get the problem fixed – which will cost you time and money.
Storage:
Many people don't think about storage space when planning their bathroom, but it is hugely important.
Ask yourself where you are going to store everything you use when getting ready in the morning or relaxing at night.
From your hairdryer to shampoos, make-up to medicines, there are loads of items that need somewhere to live in your new bathroom.
Will you store extra towels or toilet paper in the bathroom? They'll need somewhere to go too.
Planning a bathroom renovation and have some questions? Call us on 1300 476736 and we will do our best to help
Budget:
How much money do you want to spend renovating your bathroom? What areas will you "splash out" on, and where will you look to save?
Which ties in with the next two common mistakes …
2. Think twice about DIY
A lot of people think that because a bathroom is smaller than a kitchen it must be easier to renovate yourself.
If you've got the appropriate trades skills then this could be an option, although don't forget that getting the design right is also very important.
Experienced tradespeople are worth their weight in gold for a reason. They do a quality job, they do it with accuracy and finesse, and they do it quickly. Even the most determined DIYers struggle to complete a renovation that's sufficiently up to scratch.
Is that the kind of result you want for your new bathroom?
Saving some money to start with might sound appealing, but it will probably cost you in the long run with unanticipated water issues or other fixes.
And don't forget your growing dissatisfaction over time with an end result that wasn't quite good enough.
Do you really want to be left wondering about the quality of the vital aspects of your new bathroom like the quality of the electrical work, plumbing, waterproofing or tiling?
You'll avoid these potential issues by using well-reviewed licensed professionals who do the job right first time.
And even if is there is an issue down the track, you have peace of mind that a reputable company like Rosemount will do their utmost to make it right.
3. Poor quality fittings and finishes
Here's another area where people come a cropper because of the appeal of saving some cash upfront.
Cheap low quality fittings and finishes might look good to start with, but they are generally cheap because they'll wear out or fail more quickly.
Lower quality products are not made to stand up to the day-to-day usage in arguably the "busiest" room in the house.
At Rosemount, we use the best quality products on the market because we know from experience that they'll stand the test of time and cause a minimum of fuss.
4. Don't over design your new bathroom
Most bathrooms aren't very big, so there's limited space for the essentials – like a shower, vanity and mirror, and depending on the configuration of your bathroom, a bath and toilet.
In graphic design "white space" is an important part of the overall look. When it's done well, the viewer doesn't notice.
The same principles apply to physical design, and layouts of bathrooms and kitchens.
Less is often not only more visually appealing, but makes for a space that's more comfortable and relaxing to be in.
Getting the assistance of a bathroom designer is invaluable. They'll come up with ideas you hadn't thought of as well as a visually appealing design that balances your practical requirements with excellent function.
5. Consistency is not a fad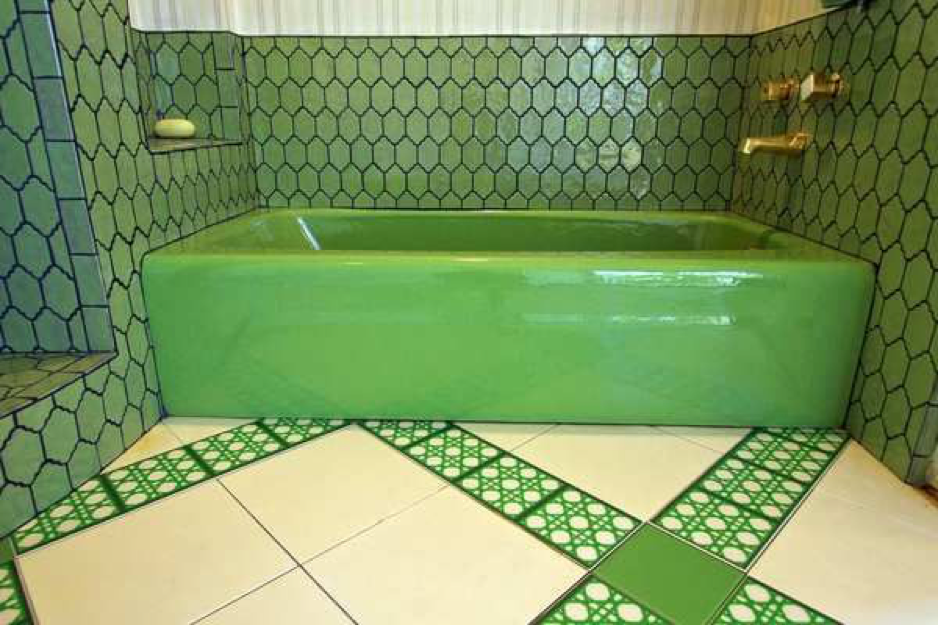 Trends come and go. Yes, there was a time when garish bathrooms like the one above were all the rage.
But before you had time to put on a pair of shades to dull the avocado glow they had dropped out of fashion again, and owners were left with a lemon (or in this case a lime).
Don't make the mistake of falling for the latest fad. Everyone is different, but we usually recommend building on a white or neutral base with flashes of colour, texture and well-placed accessories.
That way you'll have a bathroom you won't feel the need to overhaul again in a couple of years time.
Conclusion:
Although there are many other aspects of a bathroom renovation where people make mistakes, these are the main areas to focus on.
We're always happy offer renovation advice, so feel free to phone us on 1300 476736 if you have any questions or would like to have a chat.
We'll do our best to help.
Ready to get started? Click here to schedule a bathroom consultation