We can't thank Rosemount enough, not only for their superb work, but for their project management, and for ensuring that a complete kitchen rebuild was performed with as little disruption as possible to our household.


Alasdair McAndrew
The prospect of having a new kitchen designed and installed is often filled with trepidation and concern.
What material is best? How much should I spend? Which company should I use to complete this all important project?
The kitchen is the heart of the home, and a beautifully designed new kitchen will not only change how your home looks and feels, but can dramatically change how your family lives together. It will be the canvas for many future memories and experiences.
The aim of this guide is to provide advice on the key stages of your new kitchen project.
And it's such an important project.
Many people might only install one kitchen in a lifetime. A renovation done well can add up to $100,000 to the value of your home.
You gather a pile of magazines, talk with as many people as you can, but you are ultimately at the mercy of the company and the people that you choose to design, create and build your new kitchen.
We've all heard "horror stories" from people who have received poor advice from so-called "experts". Or chosen companies based on the wrong information. Or received an incorrect measure of what was good or had "value", and what makes a good kitchen.
Good kitchen design and materials are reliant on great installation.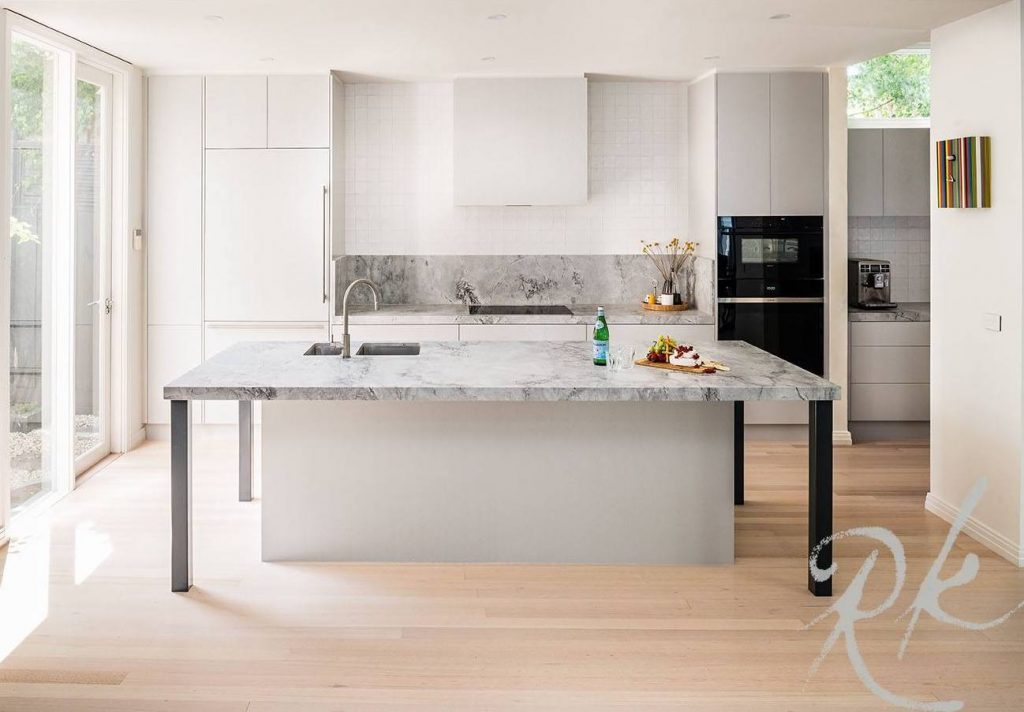 I can't stress enough how choosing the right professionals is crucial to your experience and getting a positive end result.
Great companies thrive at this point. Poor companies create headaches and heartaches.
At Rosemount Kitchens we operate on the basis that we are the experts.
We're the professionals, and it's our job to guide you through the process of design, manufacture, preparation and the installation of your new kitchen.
This guide is the accumulation of knowledge and experience I've gained from being involved in hundreds of successful projects and renovations.
I hope the information that follows assists you in making an informed decision – and getting the kitchen you've always dreamed of.