An acrylic finish for high-closs cabinets is growing in popularity, and it's easy to see why.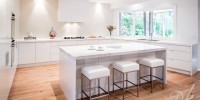 The quality of the build cannot be faulted and the level of service we have experienced from Rosemount has been exceptionally good. Everyone we spoke to over the phone and those that visited our house were a delight to deal with.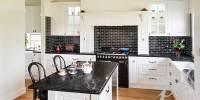 Rosemount's service was outstanding from start to finish. We love our new kitchen and couldn't be happier with the experience we had. I would highly recommend Rosemount without hesitation.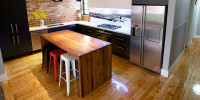 Rosemount made this an easy and mostly seamless undertaking for us and the results are significantly better than we anticipated. To say we are delighted with our new kitchen is a gross understatement. It is just sensational.