Sub-Zero fridges simply the coolest kitchen appliance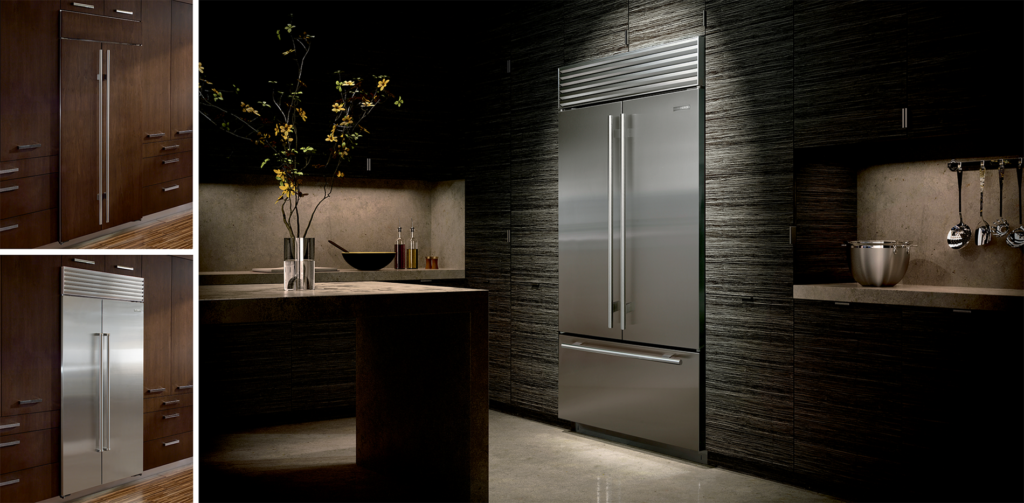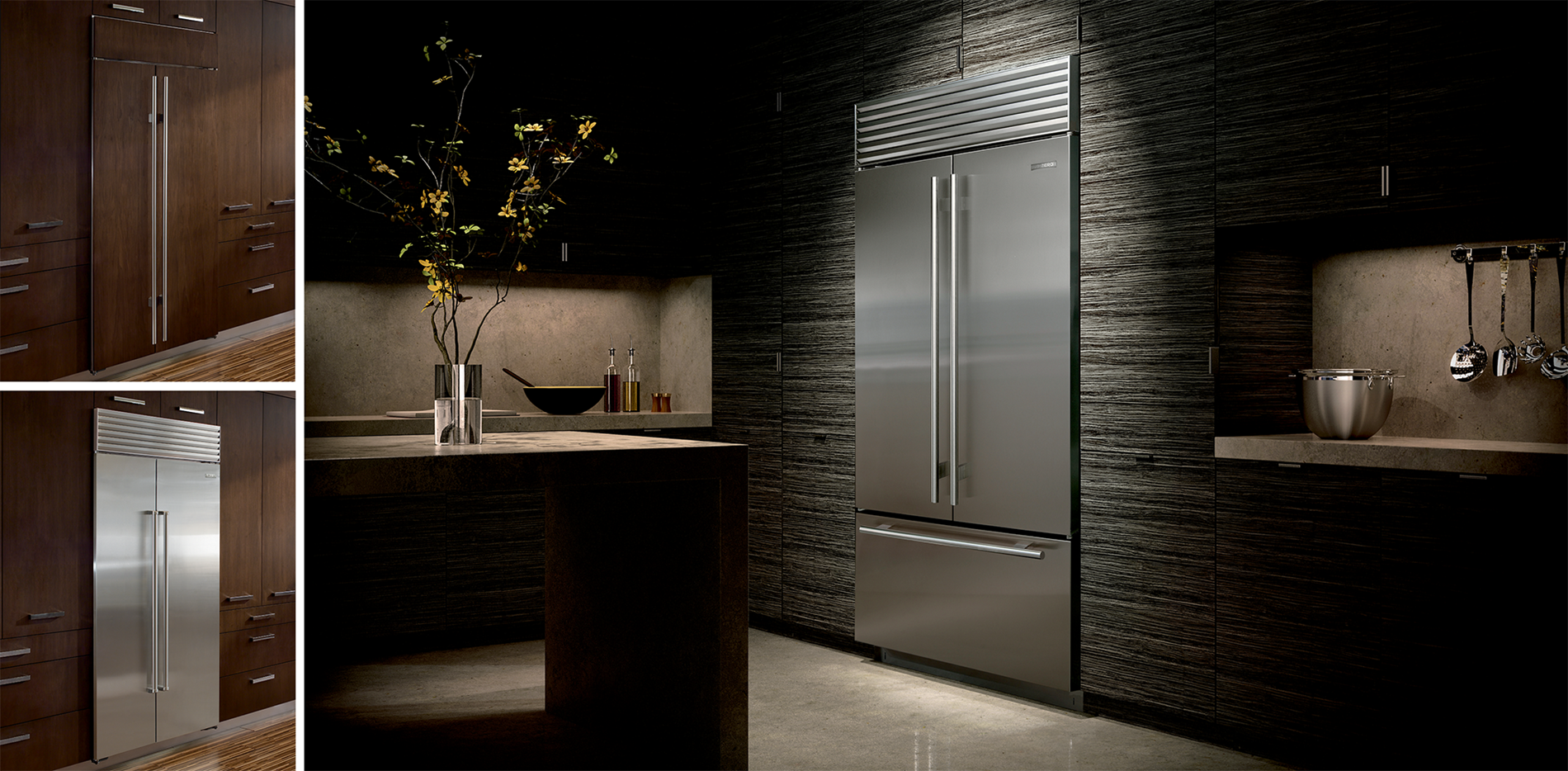 Sub-Zero fridges are the ultimate in kitchen luxury, and you can check one out in our Essendon showroom.
Trust us, it's worth the trip.
If you're looking at a luxury renovation, and want a fridge to match the scale and size of your project, then Sub-Zero could be the perfect choice – and we can advise you on the best options.
Alternatively, if you're looking for a Sub-Zero fridge in your existing kitchen, check out Melbourne kitchen retailer, e&s, where you can purchase of range of high-end Sub-Zero appliances.
These beautiful appliances don't just look great, they literally take refrigeration into the space age.
For starters, there's a built-in air purification system that regularly removes gases, mould, bacteria and even viruses from the air. It's inspired by NASA technology developed for space flight.
The fridge and freezer compartments in a Sub-Zero fridge also have separate sealed cooling systems.
What does that mean for you? Fresh food that lasts much longer because the air is cleaner, and the cool, moist air in the fridge doesn't leak into the much drier environment in the freezer.
The American company behind Sub-Zero are known as the "preservation specialists" and built an extremely successful business on the back of this ground-breaking technology.
And the results have to be seen to be believed – crisper leaves, and good-as-new veggies and fruit several weeks after you bought them in Woolies or Coles.
Sub-Zero and Rosemount: a great kitchen combination in Melbourne
At Rosemount, we share Sub-Zero's passion for producing quality products that exceed expectations and display the finest craftsmanship you'll find.
If you're looking for the kind of kitchen you've always dreamed of – where compromise isn't an option – it's a terrific combination.
We're best known for beautiful kitchen renovations. You can also read about high-end Wolf cooking appliances produced by the makers of Sub Zero.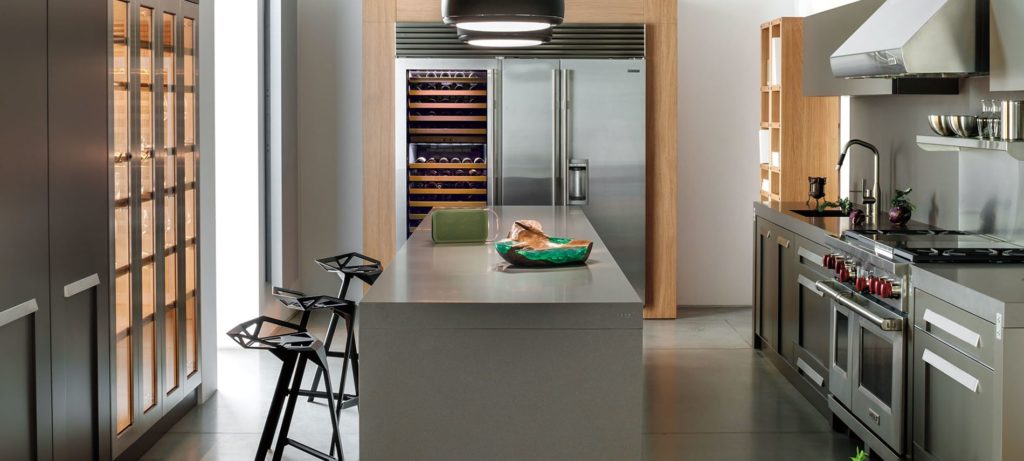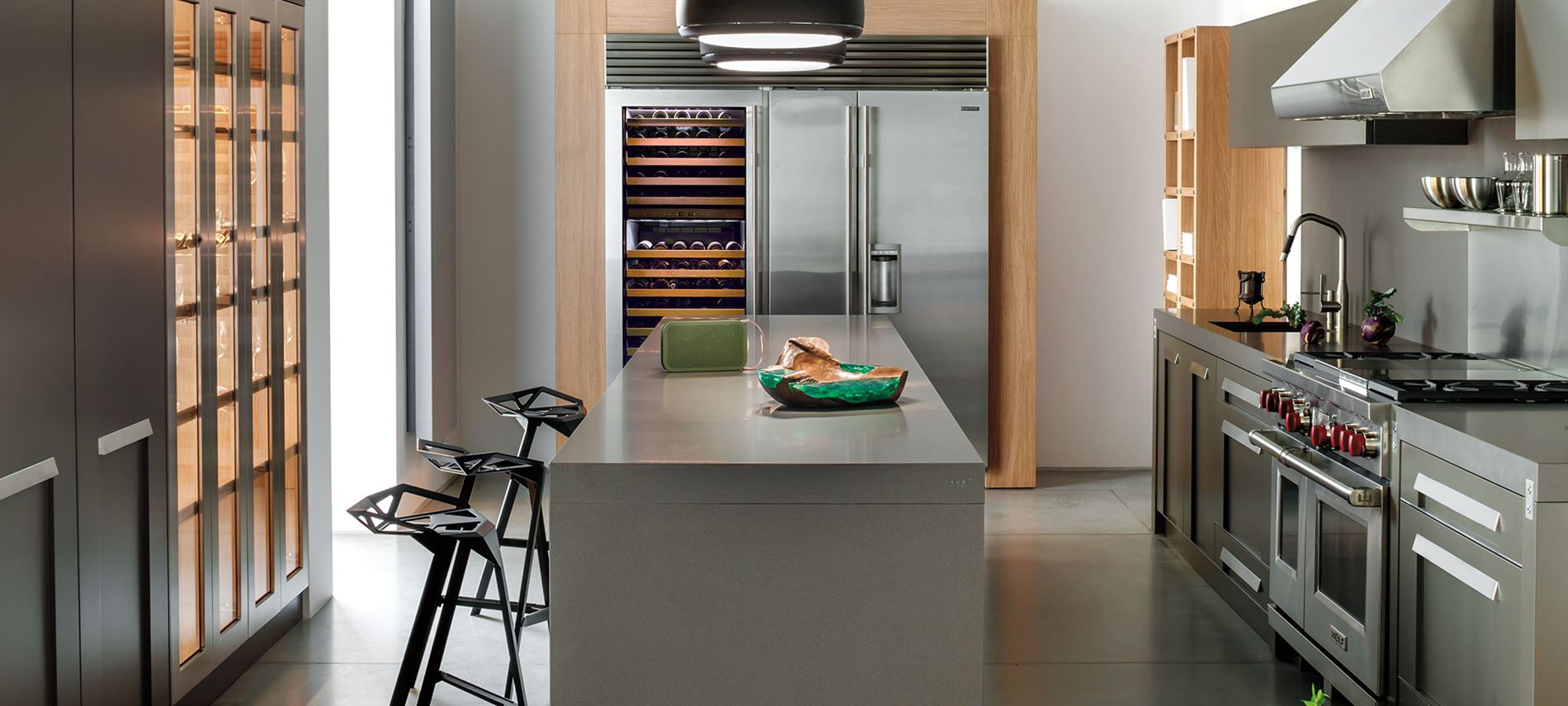 Why Sub-Zero fridges are becoming more popular
Sub-Zero appliances are the epitome of kitchen luxury. As one kitchen retailer said: "Referring to a Sub-Zero simply as a fridge is a bit like saying a diamond is just another stone."
The manufacturer says each appliance is built for long-term performance. Sub-Zero products are engineered to last through 20-plus years of the heaviest use, and tested to prove it.
The Sub-Zero range is part of the high-end segment that is the fastest growing part of Australia's $800 million refrigerator market.
There are a number of reasons for this, not least the changing role the kitchen plays in today's home.
"It wasn't that long ago that kitchens were a separate room in the average house," says Rosemount's managing director Mark Tonkin.
"Now kitchens, dining rooms and living areas often occupy the same space – everything is open-plan. And that means people want their appliances to look great and blend into their surroundings."
Superior design, performance and status drives the appeal of the high-end Sub-Zero option.
"It's becoming more common today to see people placing the same emphasis on aesthetics and performance in kitchen appliances as we've long done for products like cars or smartphones," adds Mark.
Benefits of a Sub-Zero refrigerator
So just what do you get when you buy a Sub-Zero appliance like the Built-in Over-and-Under Refrigerator installed in our Essendon showroom?
DESIGN POSSIBILITIES
Choose from designs that can boldly stand out or disappear seamlessly into the décor in various widths and configurations; ranging from side by side refrigerator and freezer units, to slender columns, and drawers.
AIR PURIFICATION SYSTEM FIGHTS FOOD SPOILAGE AND BAD ODOURS
Many fresh foods emit ethylene gas, a natural compound that hastens spoilage. Sub-Zero's integrated refrigerators come with an anti-microbial air purification system (based on technology developed by NASA) that scrubs the air of ethylene, as well as mould, viruses and bacteria, every 20 minutes. Not only is the spoilage process dramatically slowed, foods are not cross-contaminated with gases from other spoiling foods.
DUAL REFRIGERATION KEEPS FOOD FRESHER
Technology pioneered by Sub-Zero features two separate cooling systems. Fresh food stays fresher in the cool, moist air of the refrigerator, while dry air prevents frost and freezer burn in the freezer – optimum conditions for each type of food.
WATER-FILTRATION SYSTEM
This low-maintenance system is designed to reduce contaminants and chlorine taste and odours when filtering water for ice. An internal dispenser provides up to 1.5 litres of chilled, filtered water at a time.
OVER-AND-UNDER REFRIGERATOR/FREEZER STORAGE
Built-in over-and-under units feature easy-access refrigerator storage above a full-extension, roll-out freezer drawer containing two-tier wire baskets.
LOW-TEMPERATURE/HIGH-HUMIDITY STORAGE ZONES
Crispers and deli drawers are strategically located near the evaporator to maintain temperatures a few degrees cooler than the rest of the unit. Drawers are sealed to lock in humidity and ensure freshness.
AUTOMATIC ICE MAKER WITH "MAX ICE" FEATURE
Provides crescent-shaped ice cubes and includes a "max ice" feature capable of increasing ice production by an average of 30 percent for a 24-hour period.
SMART-TOUCH CONTROLS
Interactive and easy-to-use touchscreen controls help precisely regulate temperatures and other settings.
Where to try and buy Sub-Zero in Melbourne
Come and see the Sub-Zero refrigerator at our Essendon showroom or visit Melbourne kitchen retailer, e&s, where you can purchase of range of high-end Sub-Zero appliances.