With so many kitchen splashbacks available, choosing the right one can seem overwhelming.
There are pros and cons to every material. The right choice often comes down to the style you want for your particular design.
A splashback can add real character or be a superb aesthetic addition to your kitchen design.
It's also important to know that there are legal requirements for cooktop distances from a splashback. A kitchen designer and check measurer will make sure these comply before the tradesmen start the installation.
Tiles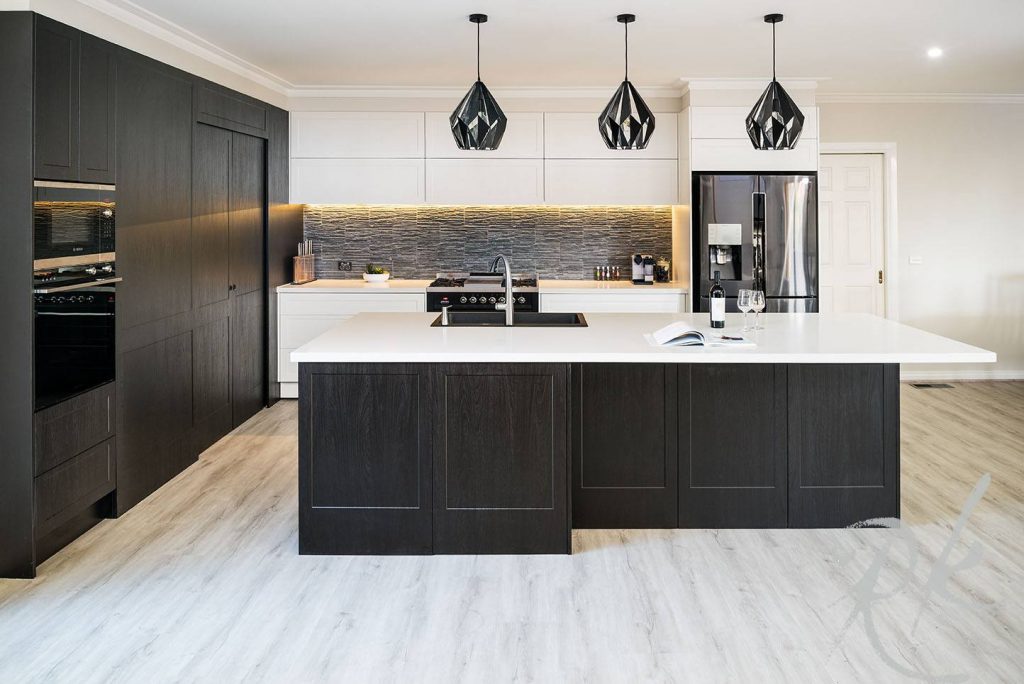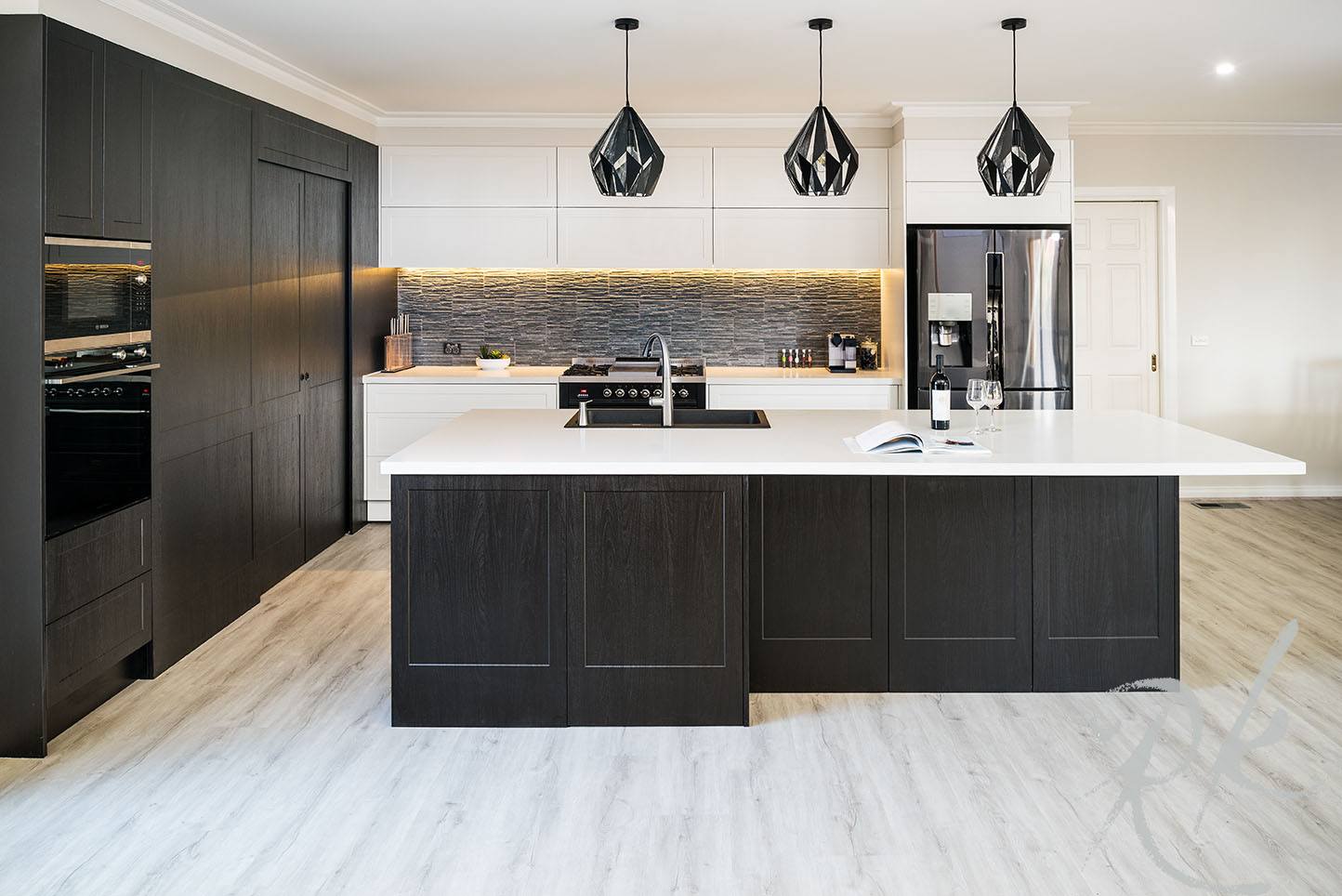 Tiles have been a traditional choice of splashbacks for many years and are still a popular option today.
You can choose from a large range of colours, patterns, textures and sizes. Do you want to make a statement or blend in with the cabinetry?
Depending on the tile chosen, this can be an inexpensive option for a splashback.
The most common question we are asked about tile splashbacks regards cleaning the grout lines. Don't worry – simply using warm soapy water should keep them looking sparkly and new for many years.
Reconstituted Stone, Solid Surface Stone and Natural Stone
Using the same product for the splashback as the benchtop gives a very streamlined, clean and modern look.
Bare in mind that the cooktop distance regulations mean there are some design limitations to consider.
Glass or Mirror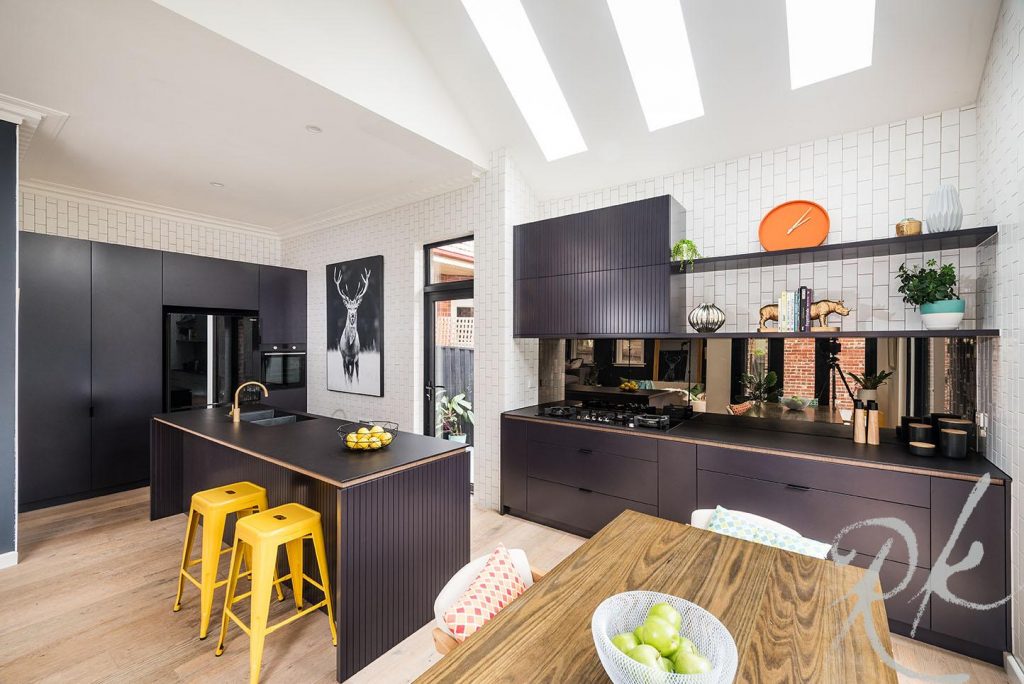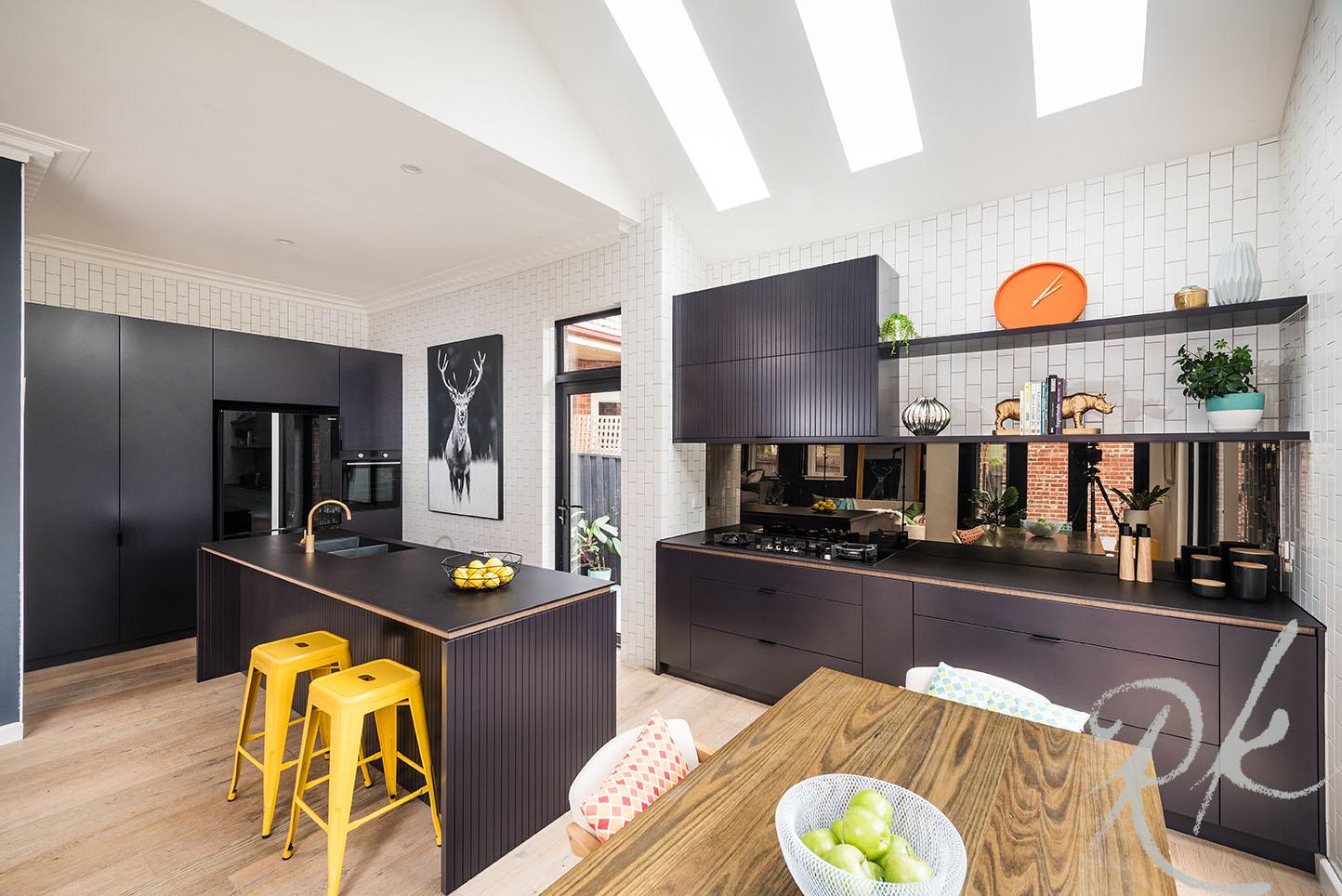 Glass splashbacks have been popular for a long time, primarily because they are seamless and create a feeling of luxury.
Quite often, depending on the colour, their reflective qualities give a feeling of space and light, particularly when a mirror splashback is chosen.
Among the many benefits of a glass splashback:
Hygienic
No grout lines
Affordable
Unlimited colour choices
Choose artwork or patterns
Sophisticated, modern and sleek
Mirror comes in traditional silver, smoked grey and bronzed
You can colour match your cabinetry for a seamless look or choose a bright colour for a bolder more striking look.
If you're looking for something unique, you can custom design a print or pattern for a one-of-a-kind splashback.
Other Splashback Options
Stainless steel
Acrylic
Pressed metal
There are pros and cons to each. If you're interested in finding out more, one of our designers would be deligthed to discuss those with you.