How would your average kitchen stack up against those of the rich and famous?
Well now you can find out – and see if you think any deserve to be award winners.
If there was an Oscar for best kitchen (and we think there should be) then which one of these stars do you think would be placing the famous gold statuette on their impressive benchtop?
We'd love to know who owns your favourite celebrity kitchen. One of these, or can you suggest others?
Steve Martin's Kitchen
Steve once starred in a movie called The Man With Two Brains and some people would think he was out of his mind when he made this modernist concrete mansion in Santa Barbara his home.
But take a look at that kitchen (above). The benches are fabulous.
Ricky Martin's Kitchen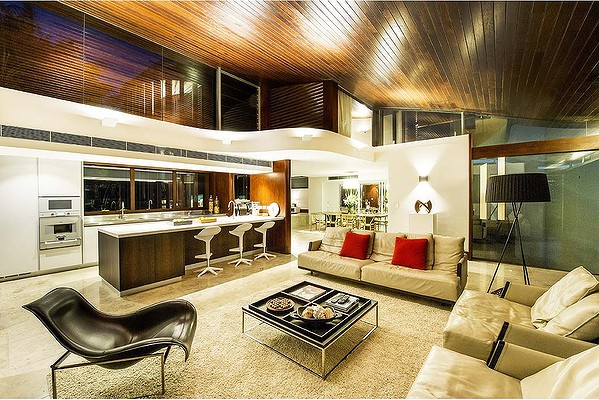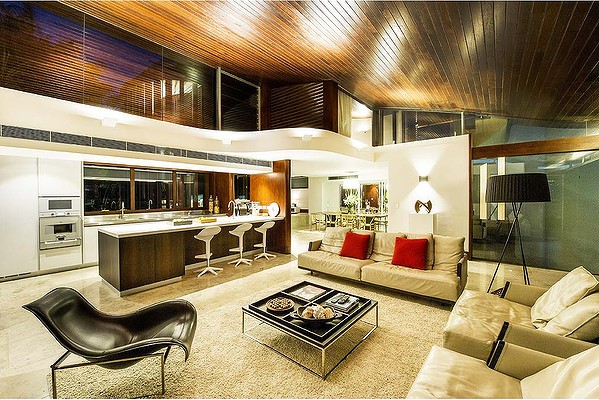 Ricky was certainly living la vida loca when he relocated to Sydney to be one of the judges in the TV series, The Voice.
The Bronte mansion he lived in has gone up for sale. The kitchen itself is quite straightforward, with simple two-tone cabinetry that blends into the living room and contrasts sharply with the spectacular ocean views.
Given it's Sydney, the price is eye-watering – a snip at $11 million.
Michael Clarke's Kitchen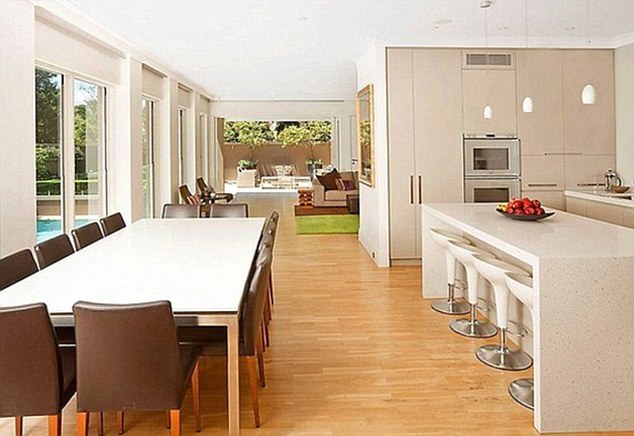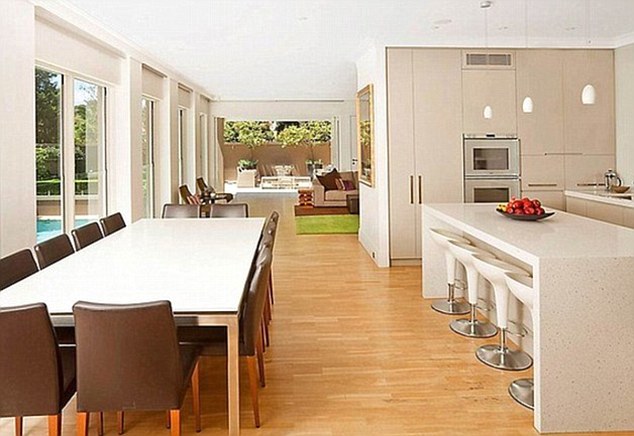 Australia's cricket captain sold his five-bedroom waterfront home in Sydney for $2.5 million. He obviously needed the money, having recently stumped up $8.3 million for another one in the exclusive harbourside suburb of Vaucluse.
The new one above is simple yet stylish, with neutral tone cabinetry and stone benchtops that would be easy to replicate in any home.
James Hird's Kitchen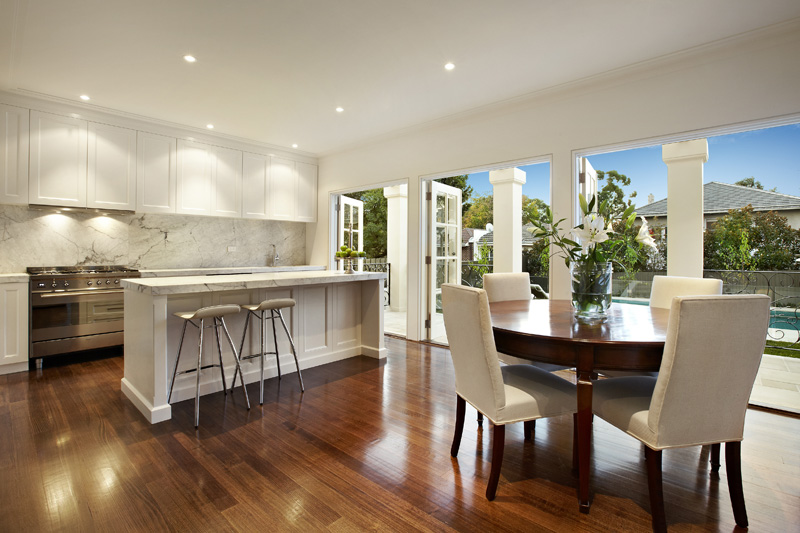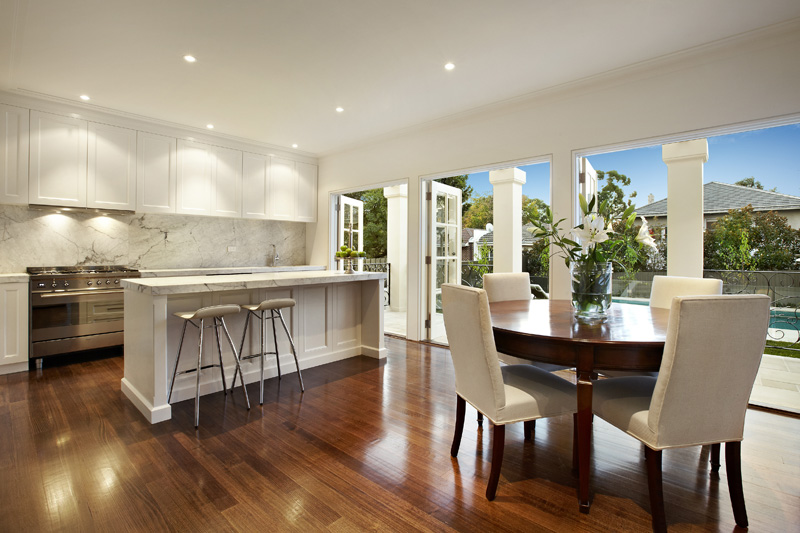 Another Aussie sporting great sold his home in Toorak after carrying out extensive renovations to restore the 1935 mansion to its former glory.
Although in keeping with the original, the kitchen has been modernised using simple shaker doors and the ever popular Carrara marble bench top and splashback.
Jennifer Lopez's Kitchen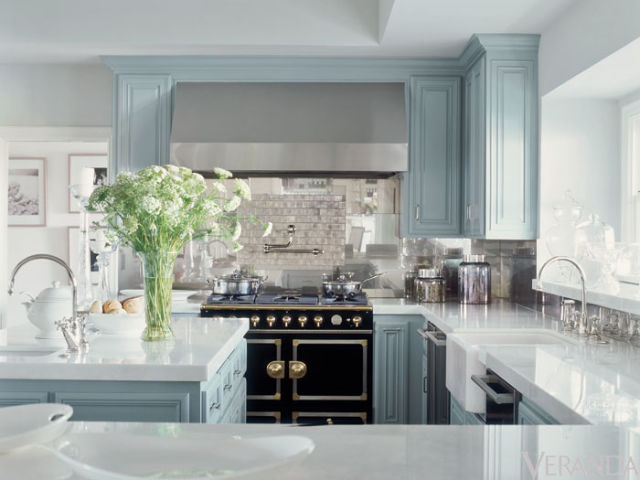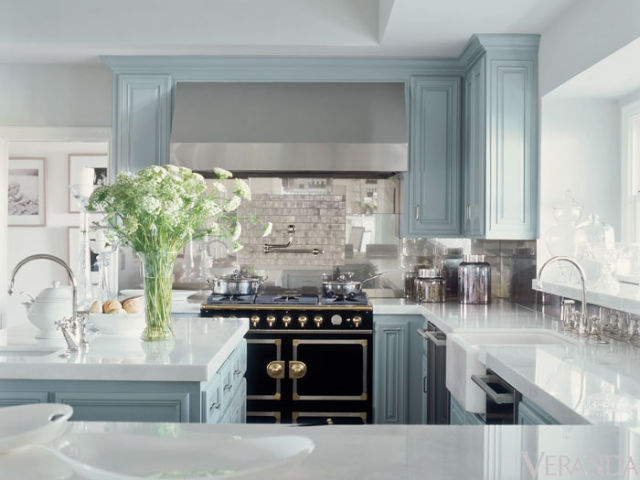 Jennifer Lopez's swoon-inducing kitchen was featured in Veranda Magazine. The soft colour palette is simply gorgeous and fit for a diva. I have to say, we like J-Lo's kitchen style.
Robert de Niro's Kitchen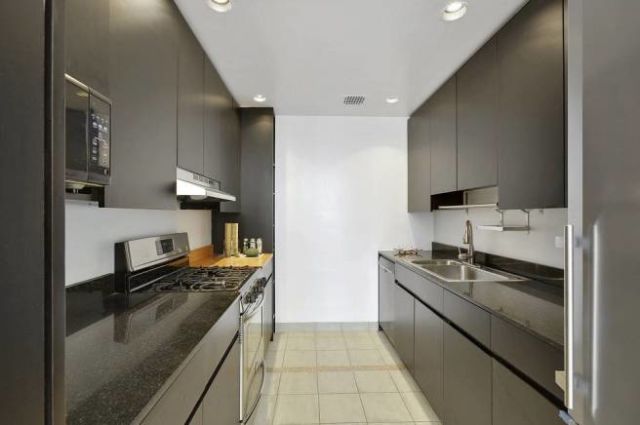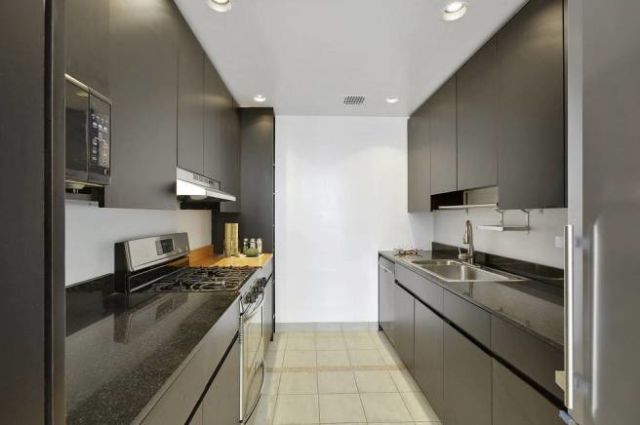 You looking at this? The actor's New York penthouse is very sleek and very functional.
Jennifer Lawrence's Kitchen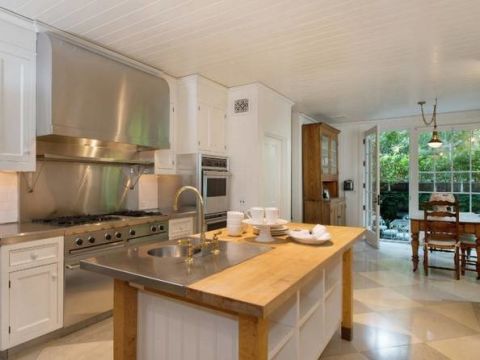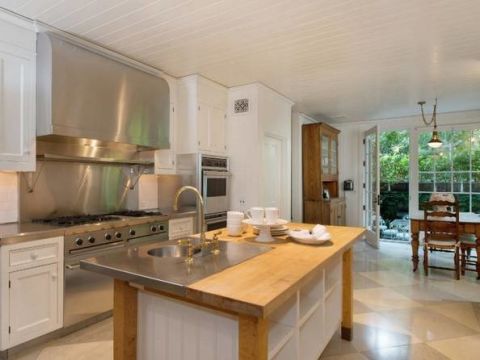 It's hardly The Hunger Games, but I like Jennifer's classy French country style kitchen.
Lady Gaga's Kitchen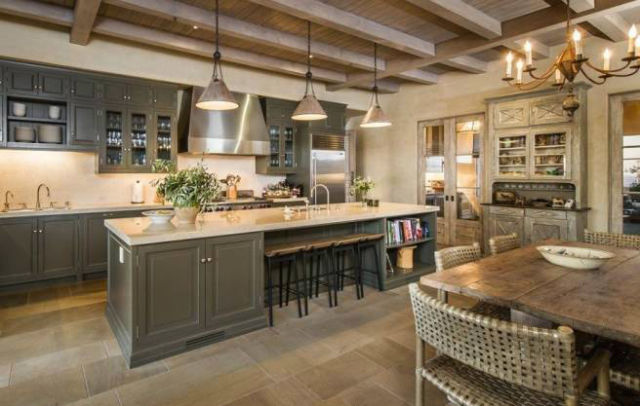 A lot of people would go gaga over the exposed beams and country inspired kitchen inside Lady Gaga's US$23 million Malibu mansion.
Celine Dion's Kitchen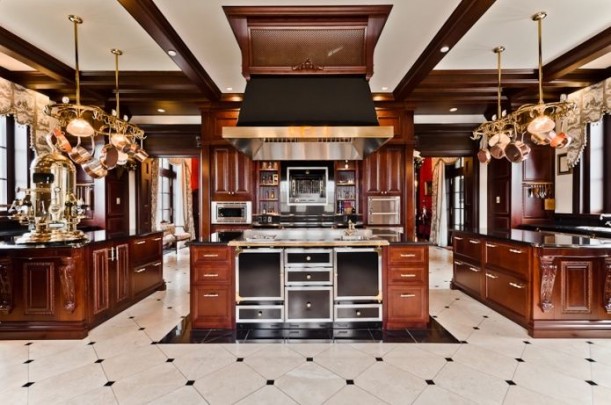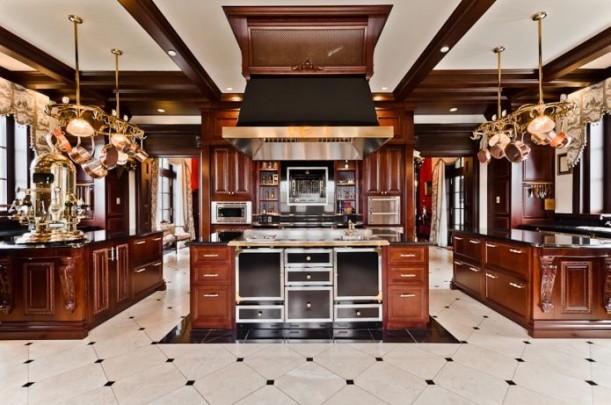 Fit for a Diva. Deluxe and, well, enormous. It's phenomenal. Not sure the design is quite to my tastes, though.
Michelle Williams' Kitchen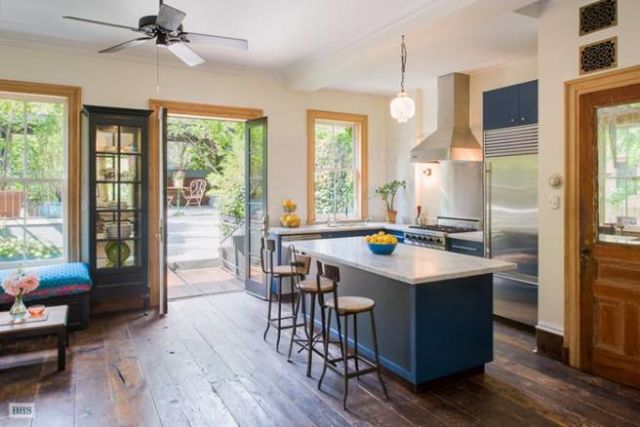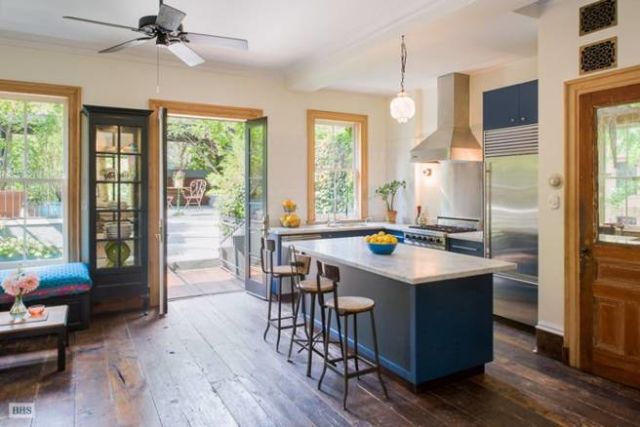 On the other end of the spectrum, actor Michelle recently sold her Brooklyn townhouse. A very down-to-earth and practical kitchen.
Ellen De Generes' Kitchen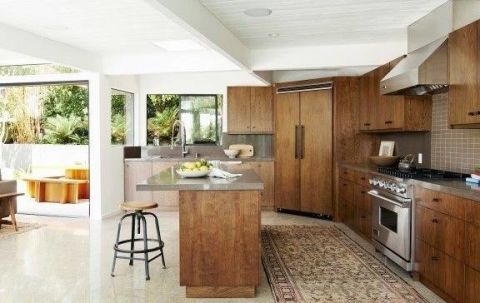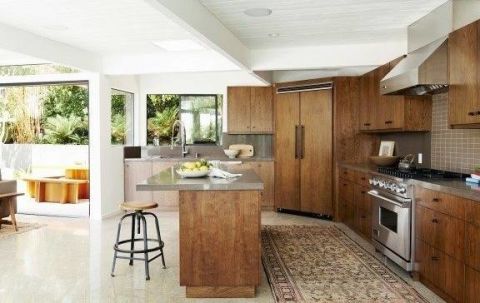 There must be something special about this house in LA. Ellen first sold it in 2007, but clearly got homesick and bought it back again. I wonder if she missed what is a simple but practical kitchen that could be replicated in many homes.
Billy Joel's Kitchen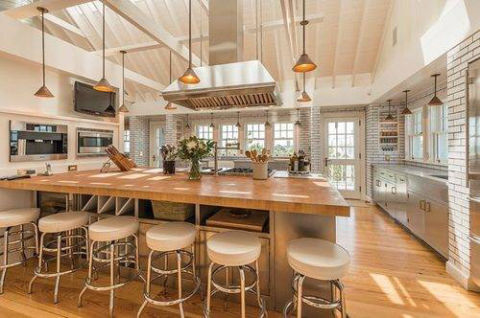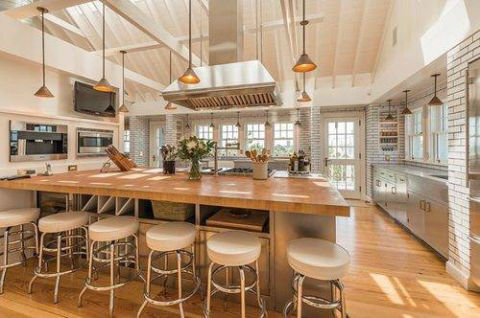 We like this one just the way it is. A chef's kitchen for the old Piano Man.
Gwyneth Paltrow's Kitchen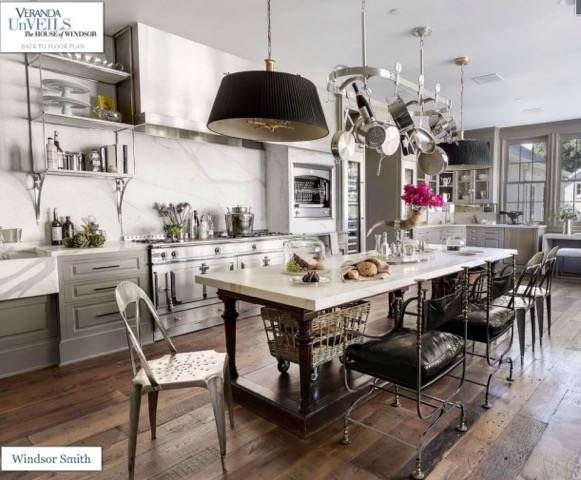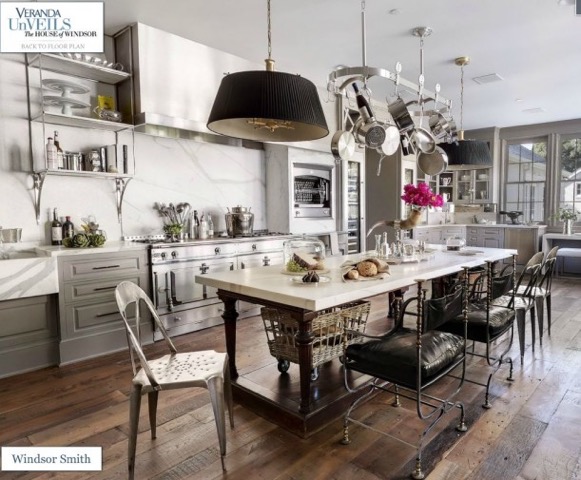 This is apparently one of many kitchens Gwyneth owns. Very impressive.
Miley Cyrus' Kitchen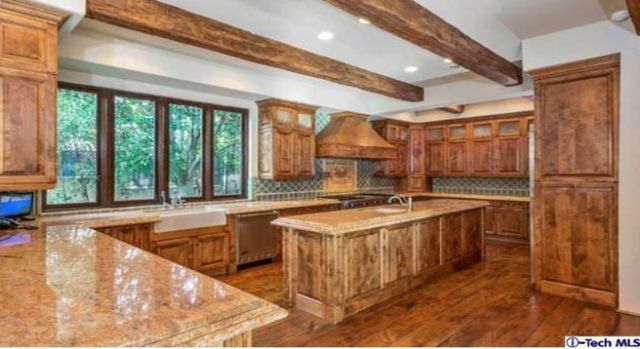 The family home of Miley Cyrus, built in 2008, has a Tuscan ranch feel which extends well into the kitchen.
Kim Kardashian's Kitchen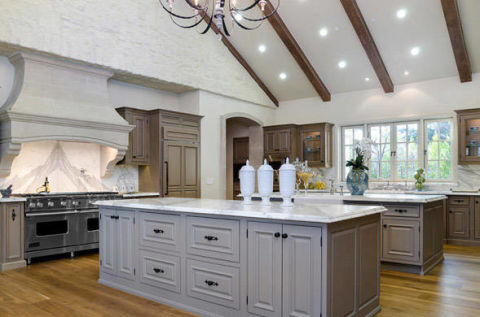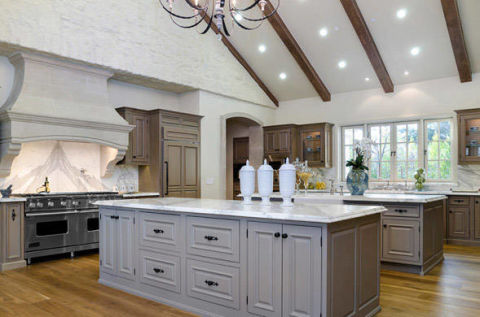 No "celebrity" round-up with be complete without a token Kardashian in there somewhere, and this enormous French country style kitchen impresses – although I'm not so sure about the double kitchen island. Maybe it's his and hers – one for Kanye, one for Kim.
That's enough of a sticky beak for now? So what's your favourite – who deserves the Oscar for best kitchen?