Inspiration and imagination – two things you need a lot of when you're thinking about a kitchen renovation.
I talk to customers every day who struggle to envisage how their existing space can be transformed into the kind of wonderful kitchens in our showrooms. There are others who phone up looking to be inspired; they don't just want to see the finished result – they also want to know what was there before the work started.
So here are a couple of fantastic "before and after" examples of kitchens we've renovated.
Inspired Renovation #1: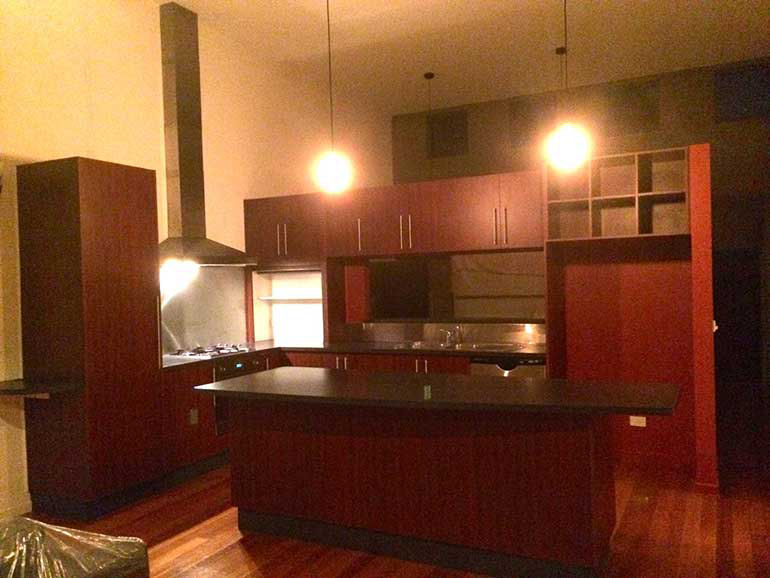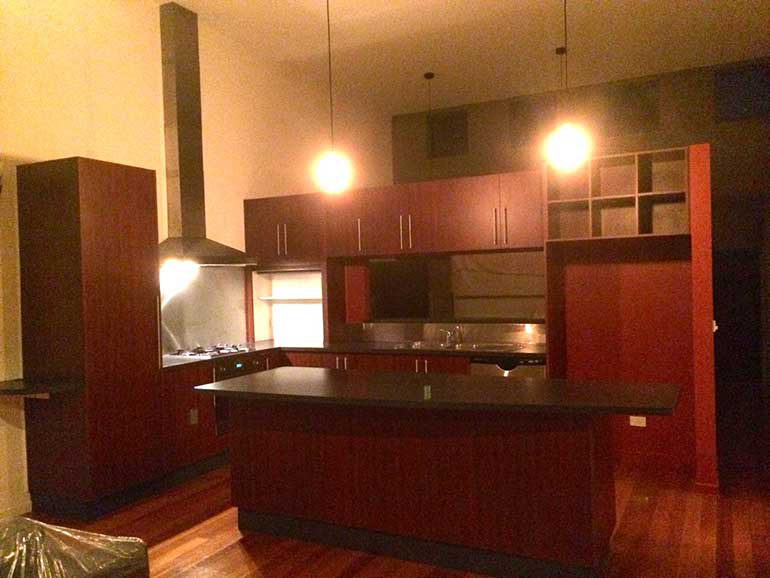 Rosemount's designer Ben Schultz visited Cathy and Chris to find out what they needed from their new kitchen.
"From our first meeting it was clear Cathy and Chris were not after a kitchen to just prepare and cook meals, but also a place where they could entertain and spend time with their family & friends," says Ben.
The couple required the kitchen's existing footprint to be part of the new design, and other home features also had to be considered.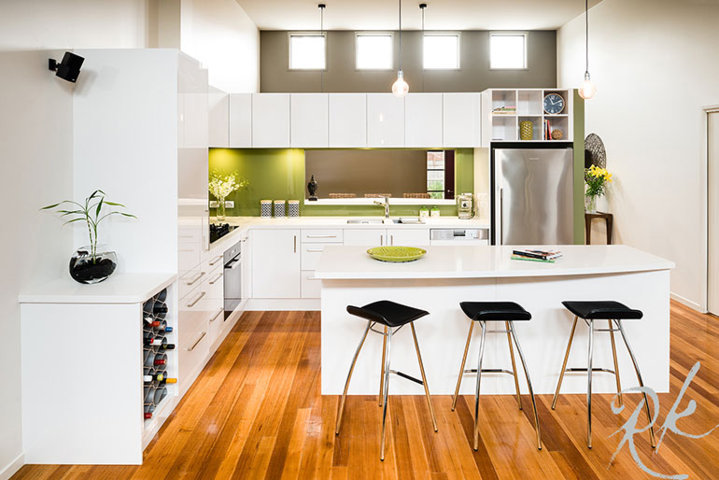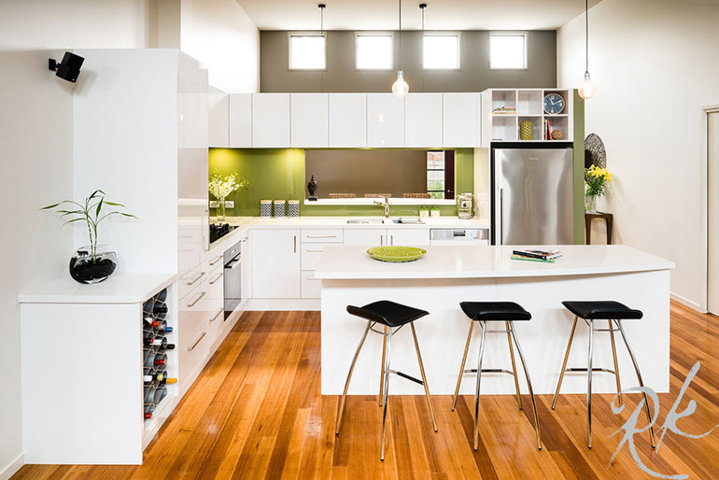 Hard to believe it's the same kitchen, isn't it? That's why having an experienced kitchen design specialist like Ben is vital.
To tie the new kitchen space in with the dining room, which has a curved wall, he recommended a Caesarstone island benchtop and servery top with a curved edge. The customers wanted the kind of quality components I'm passionate about.
High end appeal came in the form of high-gloss cabinetry, Caesarstone and glass splashbacks. The Glacier Metallic kitchen cabinets came from Polytec's ULTRAglaze range, providing a lustrous mirror-like finish.
It's a very popular product, and cost effective compared to 2-Pack (painted doors) or gloss vinyl doors, which are what people have traditionally looked for when they want a high gloss finish.
By using simply the best internal hardware available from Blum and Hafele Kessebohmer, Ben created innovative storage solutions.
Below the bench he suggested modern streamline handles, but overhead cabinets are handleless – helping to blend the kitchen seamlessly into the space. To make it a real entertainers' kitchen, Ben created storage above the fridge and a Lincoln Sentry wine rack was added.
"This kitchen is ready to stand the test of time," he says.
Inspired Renovation #2: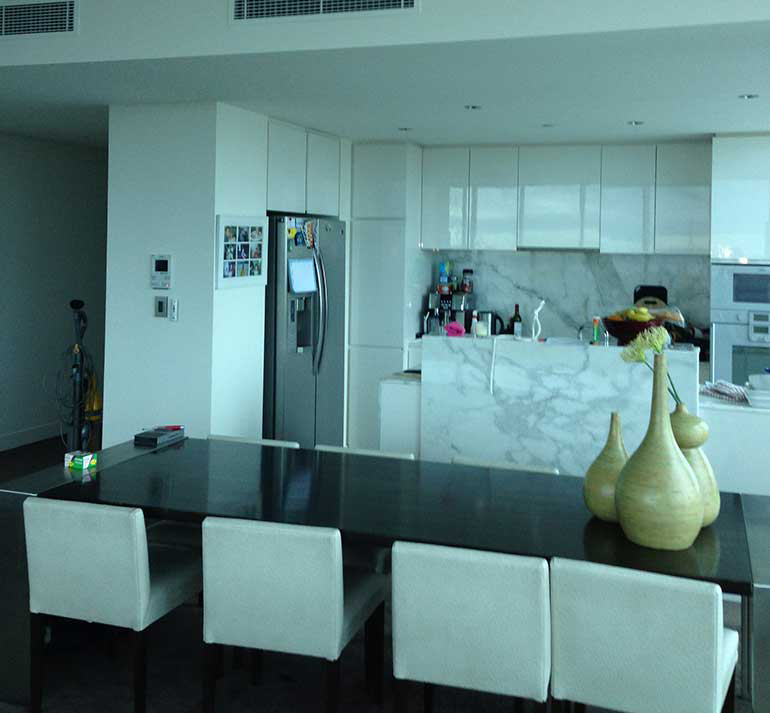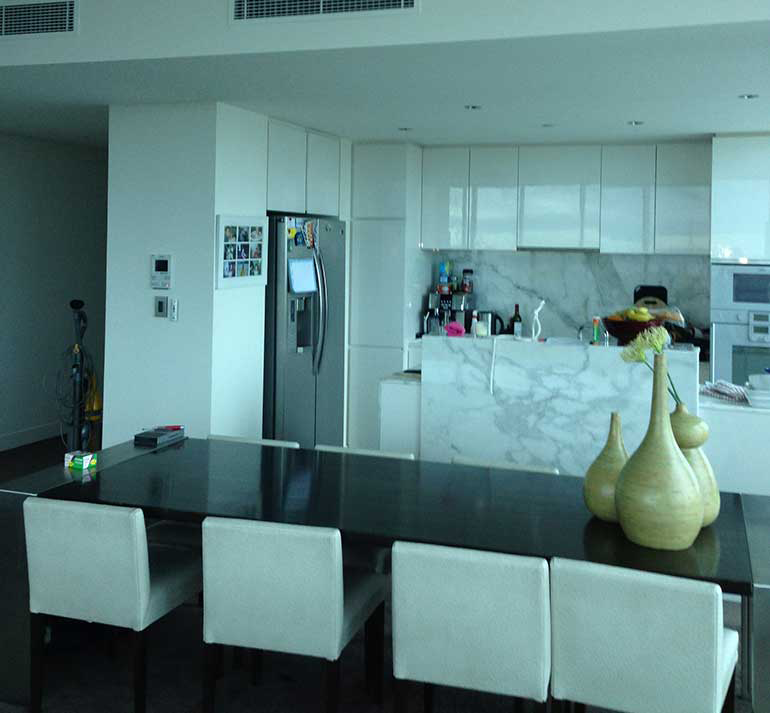 Another one of our design experts, David Slade, did an absolutely terrific job on this kitchen in a St Kilda apartment overlooking Melbourne CBD and Albert Park.
Previously, the kitchen was poorly designed, not making good use of space. David removed a wall in order to double the size of the kitchen itself – creating an integrated kitchen, dining and living area.
Go here to read more about this magnificent renovation – it's one of our featured kitchens.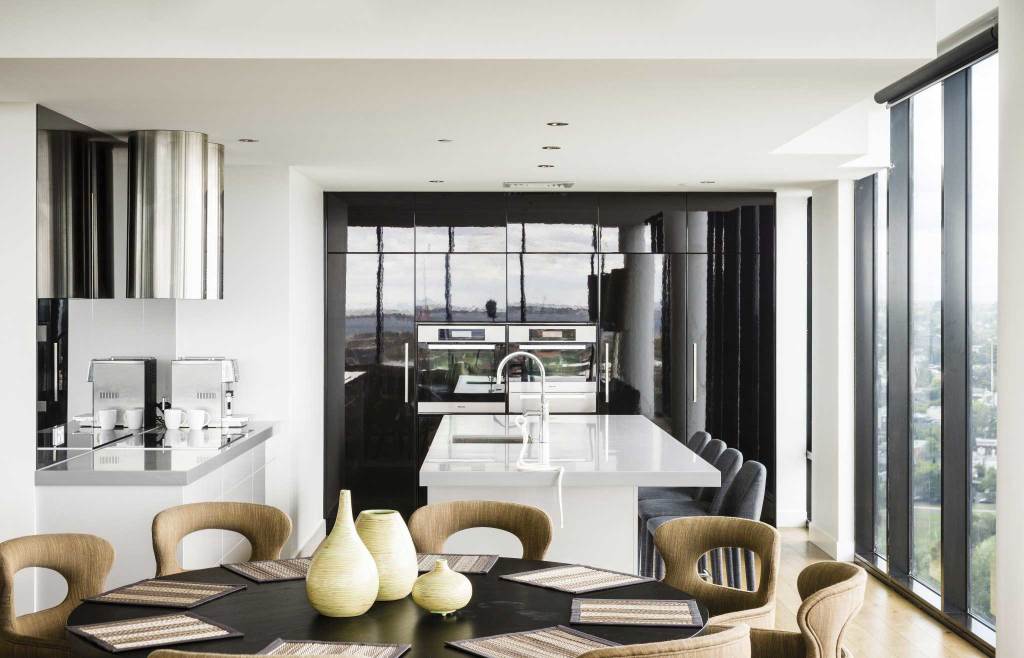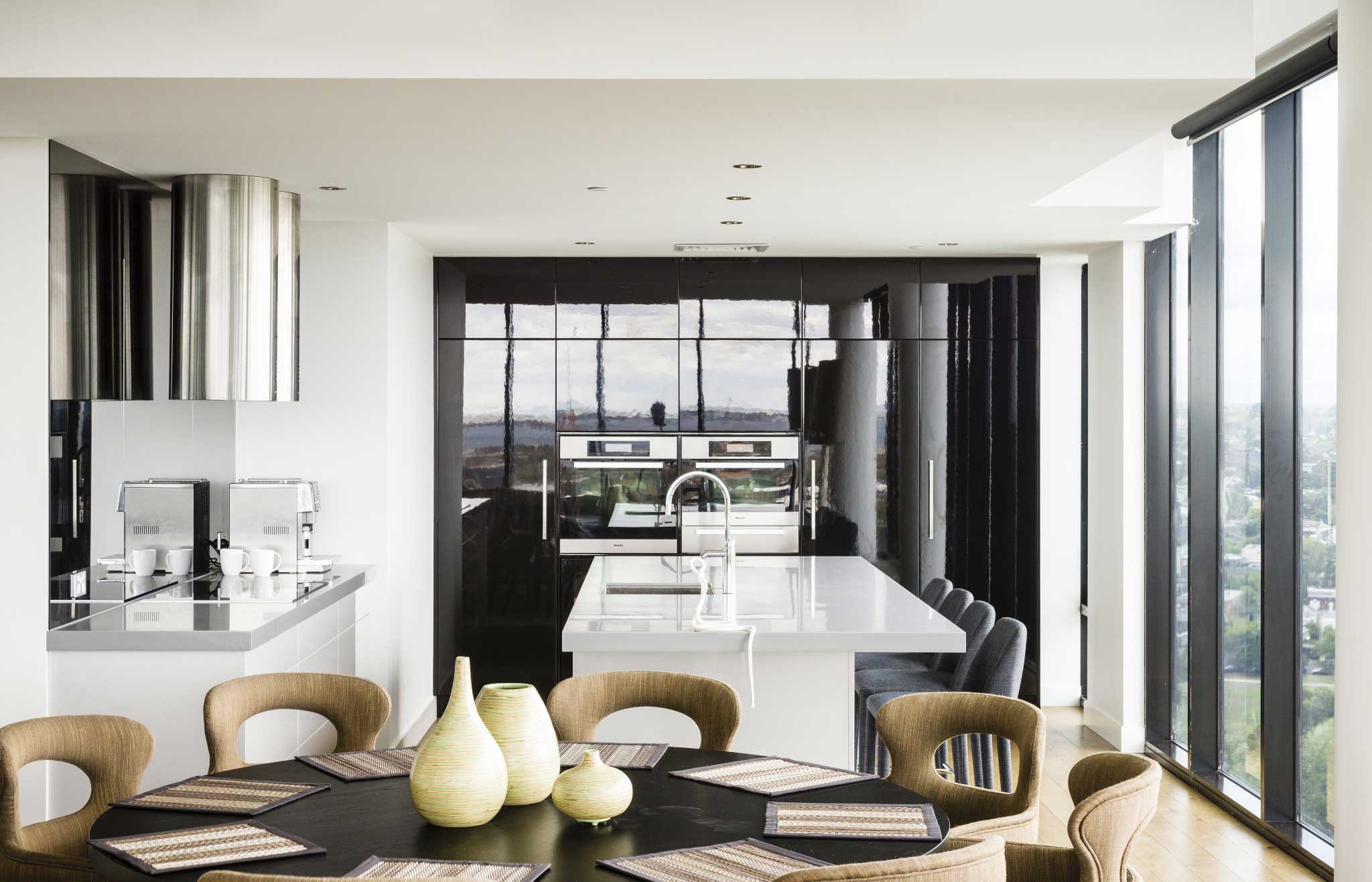 How to create your inspired renovation
Most people lack the confidence to create their own kitchen "masterpiece", so how can you find the inspiration and imagination required?
Kitchen magazines are a good place to start. They carry so many ideas and reflect the current trends, as well as timeless eclectic styles. You'll see textures, colours and style that hopefully capture ideas you've been thinking of, but unable to visualise.
Cut out what you like and put them on a "mood board". That ensures your preferences and expectations are communicated to your designer in the clearest way possible.
You can also collect snapshots of concepts that grab you from splashbacks, door profiles, differing colour and texture combinations. Another important point to keep in mind: many of the pictures in the glossy magazines don't tell the full story of the function and workings of that particular kitchen.
That's where a professional designer works with you to understand what's important to you, while at the same time designing the kitchen you've always wanted. And don't think that working with an experienced designer means you are told what to get. It's about having someone work with you to create something absolutely stunning.
Ready to be inspired to begin a fantastic kitchen renovation? Call us today on 1300 476736 and speak to one of our specialists.