Often we ask ourselves questions like "Do I really need a new kitchen?" or "what will be different in a new kitchen?"
There are many elements to good kitchen design, and many homeowners aren't sure where to start.
That's where the Rosemount Kitchens team can help answer some of the questions you might have about updating your kitchen.
Rosemount makes the process as smooth and easy as possible, and offer the following services:
Kitchen Designers who understand kitchens and what is required to create a beautiful kitchen that is not only a joy to work in but adds value to your home.
Kitchen Layouts that are aesthetically beautiful and even more importantly are functional and will improve daily life in your home.
Professional tradesmen who actually care about you and your family home. From start to finish, the team at Rosemount Kitchens treat your home like they would their own.
Gorgeous kitchens that are made just for you. It's all about you. We custom design and manufacture our kitchens to suit you and your home – without compromise.
A kitchen project is a big interruption to your family's daily life. We work with you to keep any inconvenience to a minimum. We do many things right at Rosemount, but looking after you and your family….. we make this our priority.
What kind of kitchen are you looking for?
There are many reasons why you may be thinking about getting a new kitchen: your oven may need replacing but a new one won't fit the current space. Your benchtop may be damaged or worn and need replacing. You may not have enough storage. The list could go on and on.
See the different kitchen styles that are most popular.
Clean lines: from door and benchtop finishes to the design layout of your new kitchen, a clean, uncluttered look is on trend.  Minimalistic, neutral, clean, yet striking, are words best used to describe this look.  Handleless kitchens are very popular and can be used in a very modern design right through to a more classic kitchen.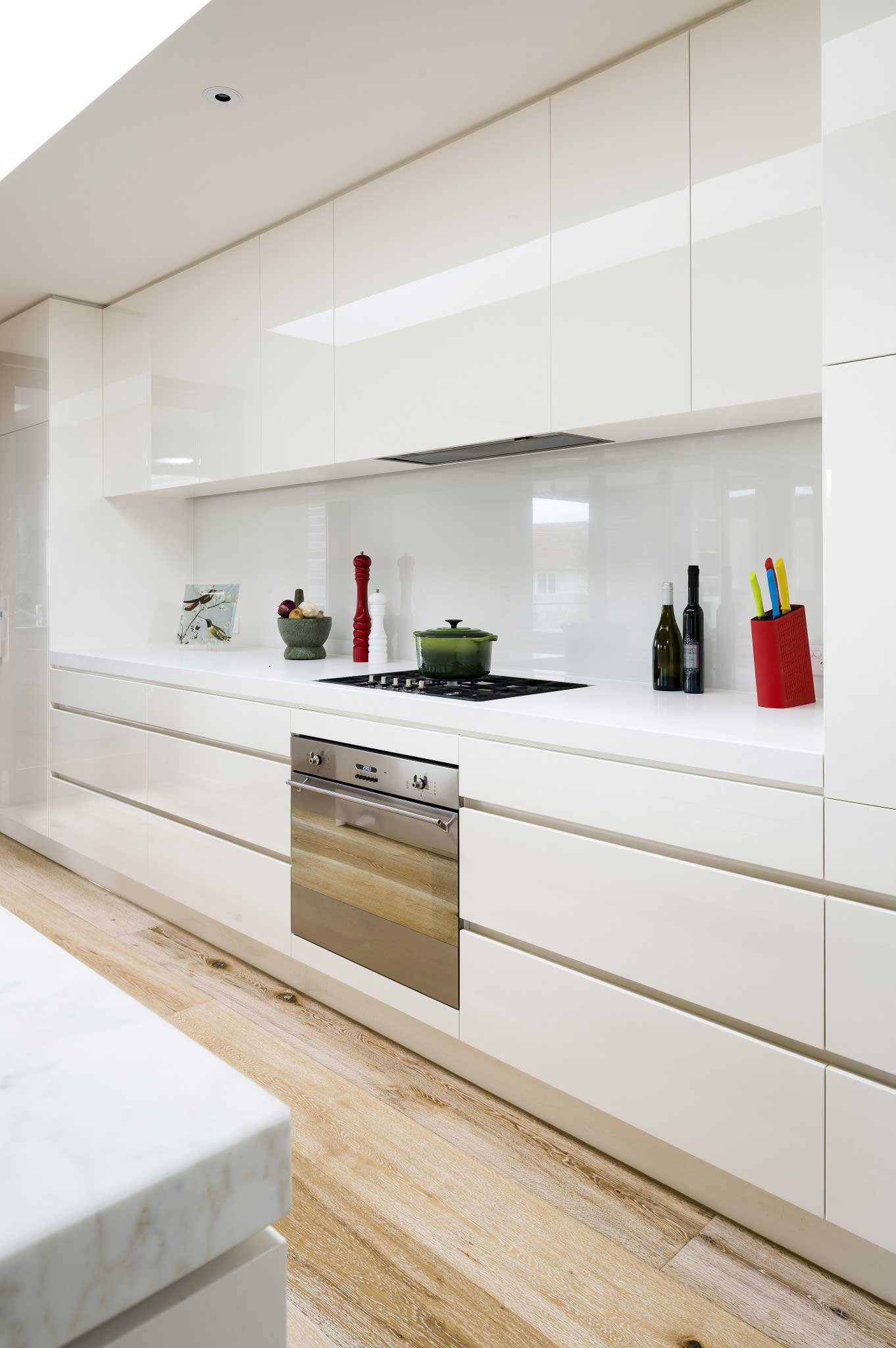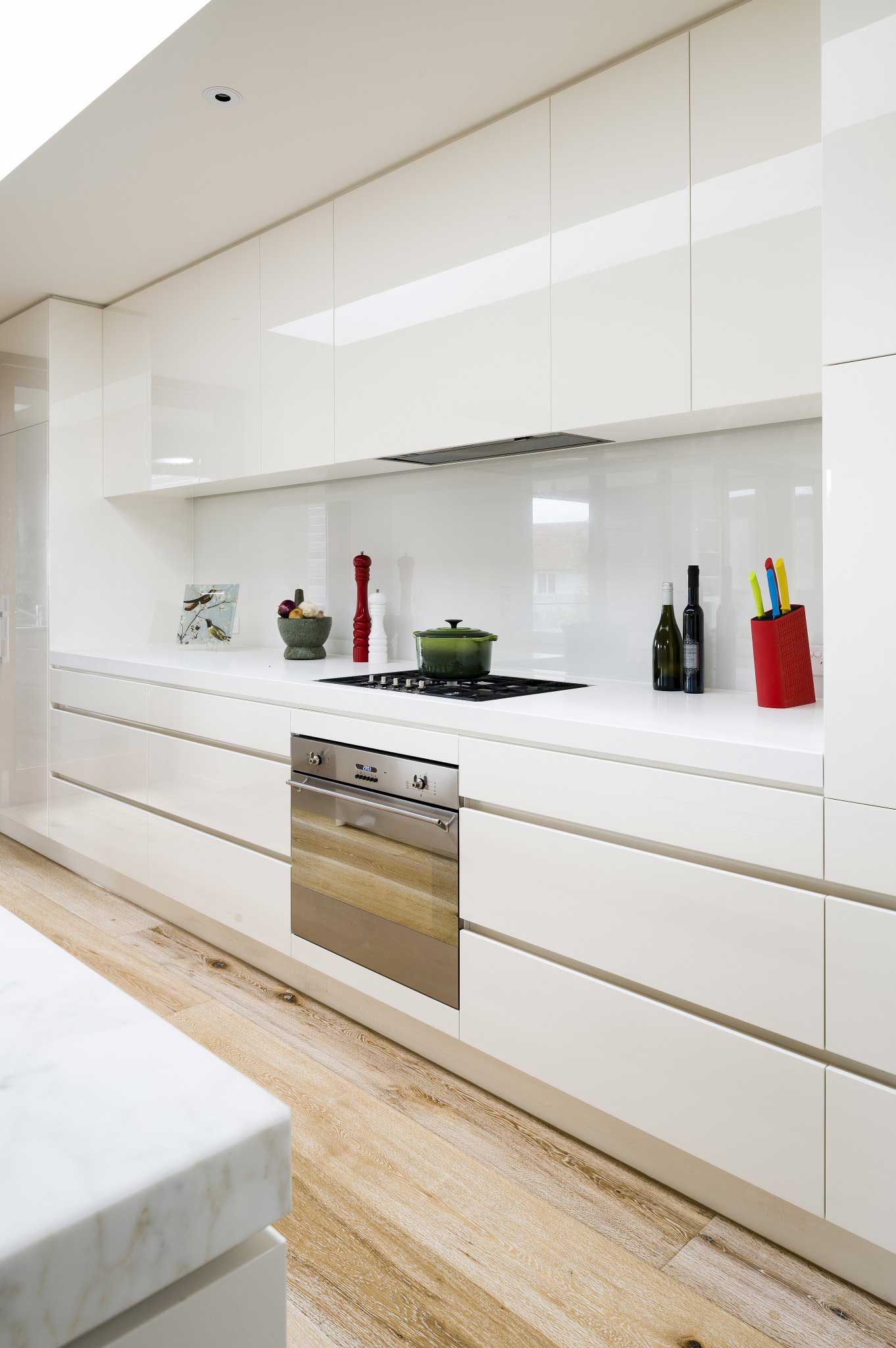 Traditional Kitchens:  even the most ornate French Provincial Kitchens can still function very efficiently with 'all the mod cons'.  Modern storage solutions, drawers, bin systems and corner solutions, combined with a classic profile door, can create that traditional look with 'today's functionality'.