French Provincial Kitchens
French Provincial kitchen design
French Provincial kitchens are a perennial favourite for kitchen renovations – they're elegant and charming, and add a warmth and character that resonates with anyone lucky enough to spend time in one.
This is a style that conjures thoughts of an idyllic rural lifestyle half a world away, but it works just as well in a house or apartment.
And these days there are some wonderful interpretations of French Provincial itself – from familiar ornate features to more simple – yet inspired – modern versions.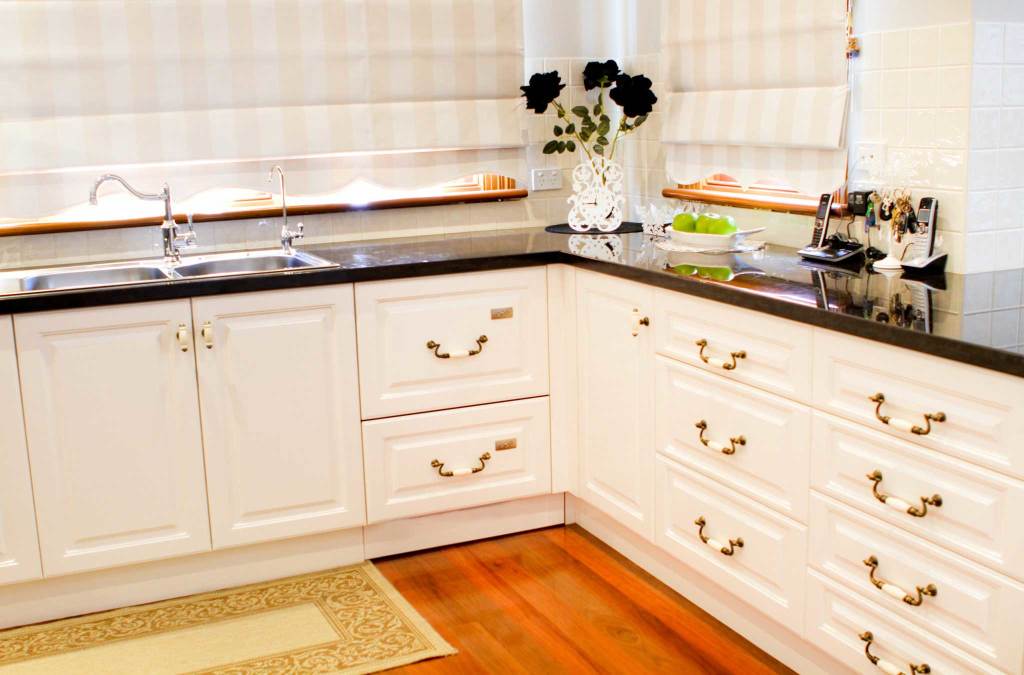 That being said, the foundations remain constant.
The colour palate of French-style kitchens haven't strayed too far from their origins – awash with antique whites, creams and greys, as well as other soft tones like eggshell blue and delicate shades of pale green.
Materials are generally traditional and include beautifully crafted wooden cabinetry, stone bench tops, ceramic tiling, oversized ovens and range hoods, and wood or stone flooring.
Antique or replica items like decorative brass taps, faucets, hooks and rails add to the sense of authenticity.
You might also choose ornate handles on cabinets with glass or profiled doors, alongside corbels, turned posts, capping, moulding and mantels over free-standing cookers flanked by fluted columns.
Tradition Combined With Innovation
The most successful interpretations combine rustic charm with high quality finishes and details.
Your French kitchen will look traditional but enjoy all the benefits of modern technology like soft-close drawers and innovative storage solutions – to name a few.
More French Provincial Kitchen Ideas
Check out these blog posts for more useful information:
French Provincial Kitchen Guide – ideas to accessorise your kitchen.
Hampton Style Kitchen Designs – one popular take on French Provincial style.
Want To Know More?
Do you like the idea of a beautiful French Provincial style kitchen in your home?
Our kitchen designers can answer your questions and offer advice on the best options.
Contact us today or visit one of our showrooms, where you can see full-size display kitchens.