By Mark Tonkin
The festive season may seem like a distant memory but I'm still taking part in what I call "the Christmas lunch conversation".
It typically involves people exasperated by the kitchen in which they prepared the big meal, and are pledging to finally do something about it.
What started out as minor inconveniences – cramped benchtops, badly positioned cupboards, hard-to-reach pots, not enough storage, isolated from the rest of the home (the list goes on) – have gradually morphed into major issues.
After more than 20 years in the business, not one festive season has passed where I haven't helped a client who has come to think of the most important room in their home as a bigger turkey than the roasted bird they served to their family on Christmas Day.
In short, if Christmas lunch is the last straw (as it so often is), a new kitchen is the iron-clad New Year's resolution.
So what kitchen designs and ideas will be popular in 2017?
The next question is what kind of kitchen will make the preparation of future festive fare a pleasure than a chore.
The answer, of course, will be different for anyone planning a kitchen renovation in 2017 …
Last time I made my annual predictions I picked these three kitchen styles – they were really popular all through 2016 and I expect that to continue.
But new trends always emerge and gain traction, and 2017 will be no different.
So here are my thoughts on three areas that I believe are going to be more important than ever:
1. Texture is the new colour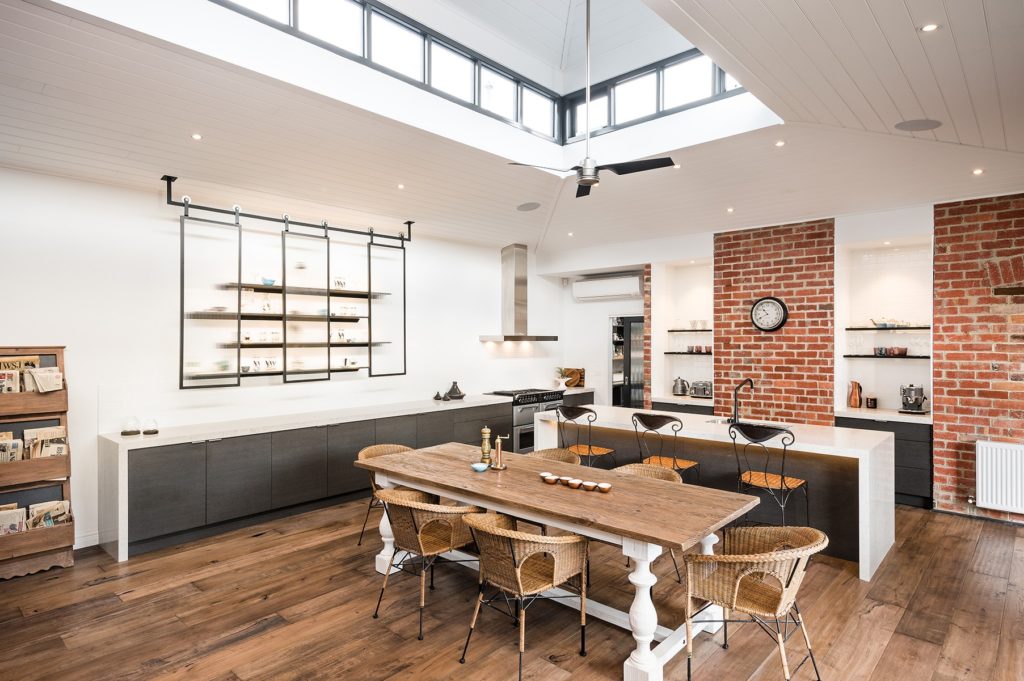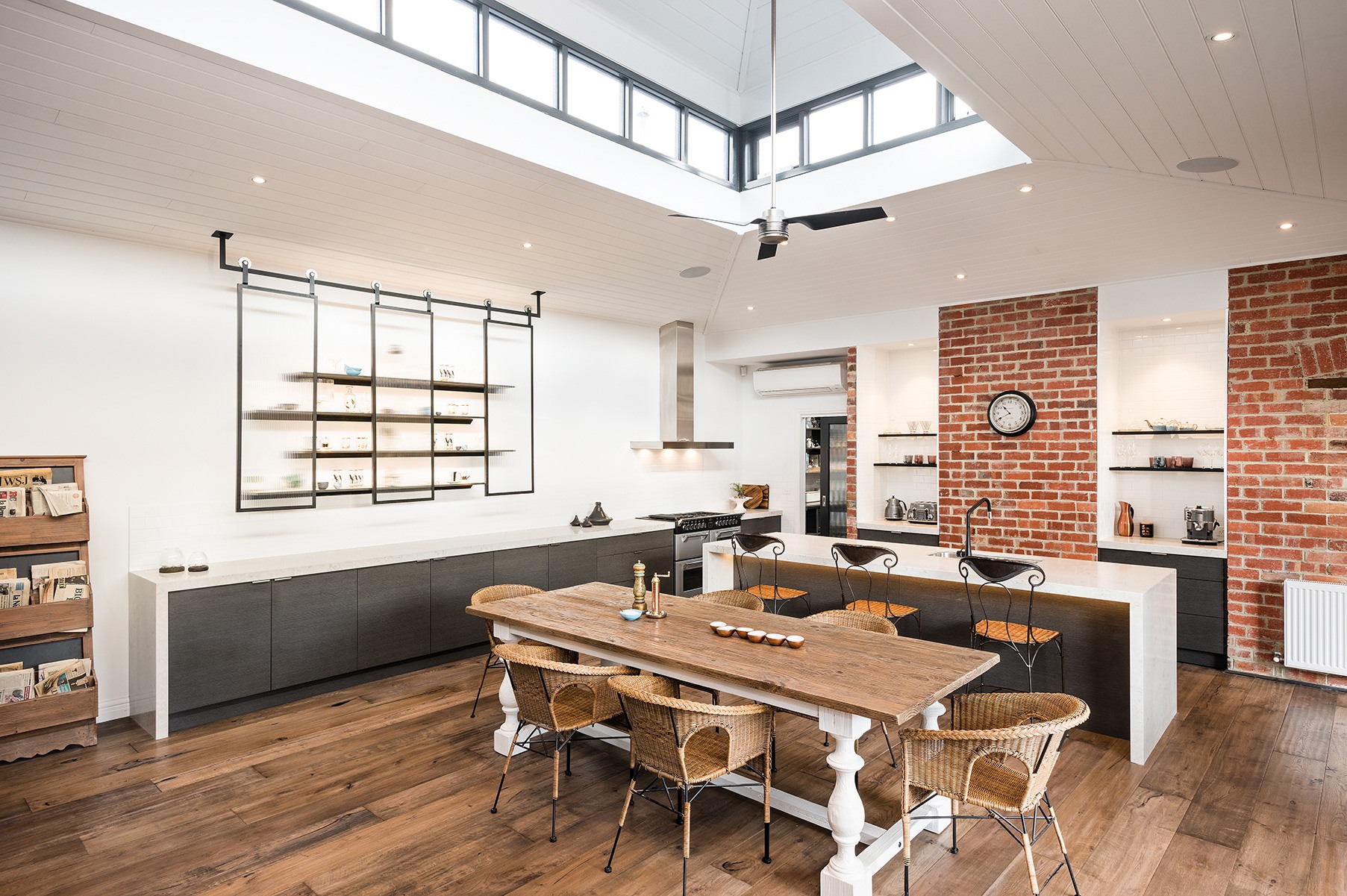 Not so long ago, when people wanted to do something different, they chose red cabinets.
Now when people want to be bold they focus on textures, and complement with more natural colours. It's more about subtle understatement and the clever combining of details to warmth and interest. I'm excited to see the wonderful options available – from stunning tiles with raised profiles that catch and play with light, to coarse grained sandstone finishes.
In general, we're seeing more clients choose different materials, finishes – and colours – for upper and lower cabinets, and feature spaces.
Another way of incorporating texture is to choose something like a beautiful timber grain on your cabinetry that offsets island benches and benchtops.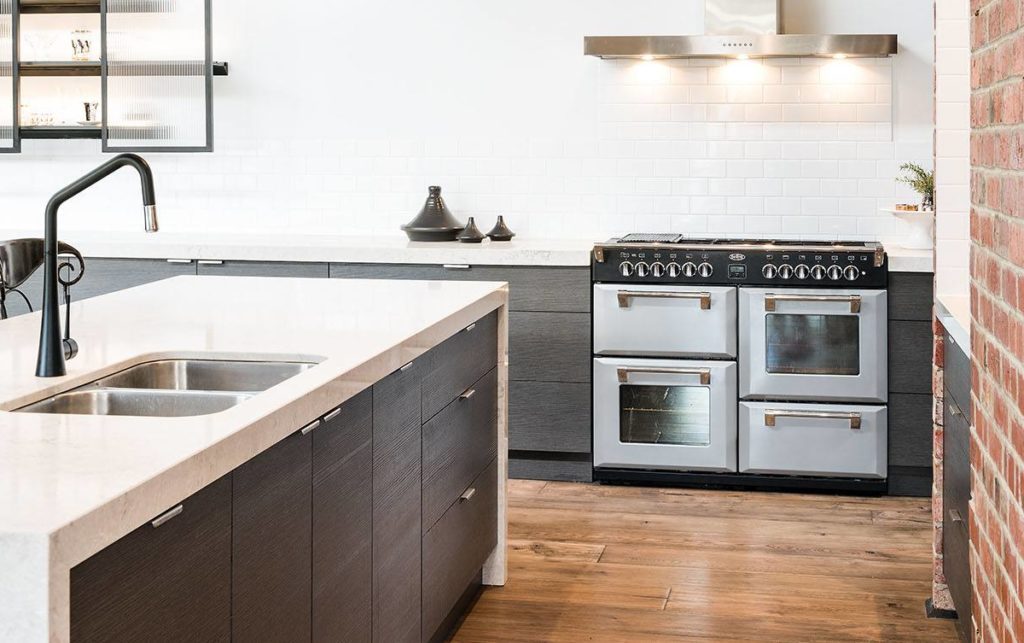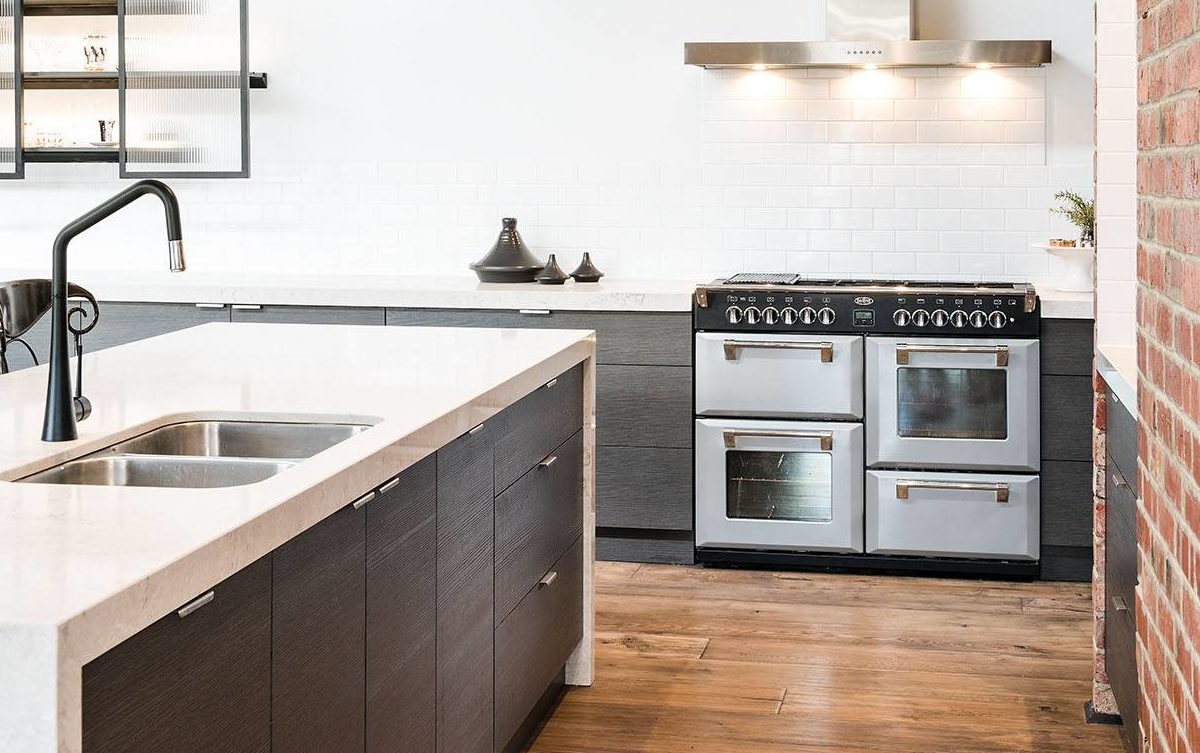 Matt-finish laminates also offer fabulous textured looks that works superbly in the right space. And this is also a very cost-effective option.
Splashbacks
Alternatively, the focus could be on the splashback with white subway tiles or a more personalised mirrored or glass option.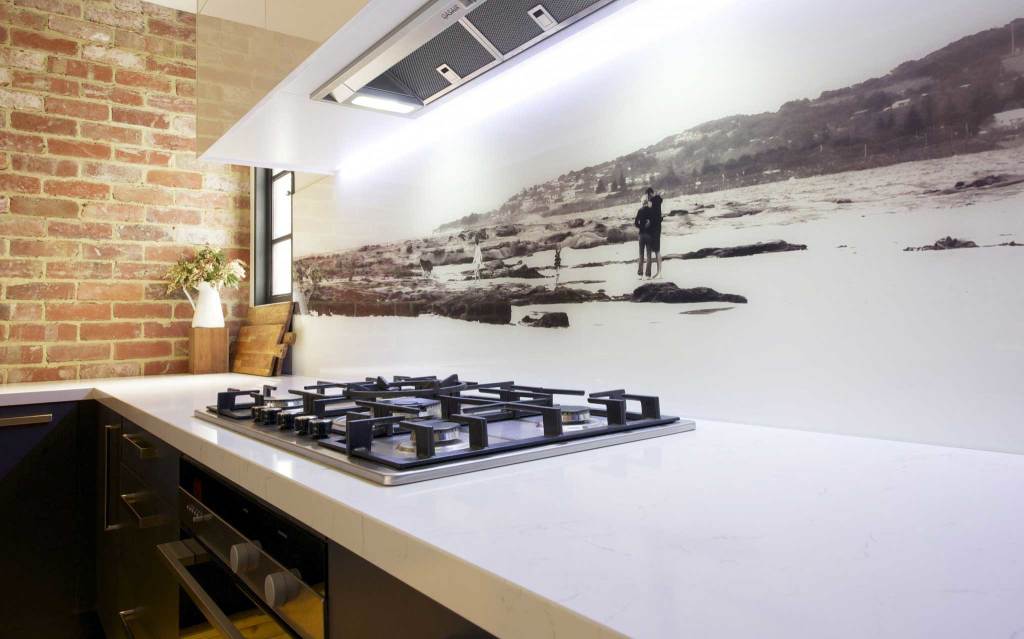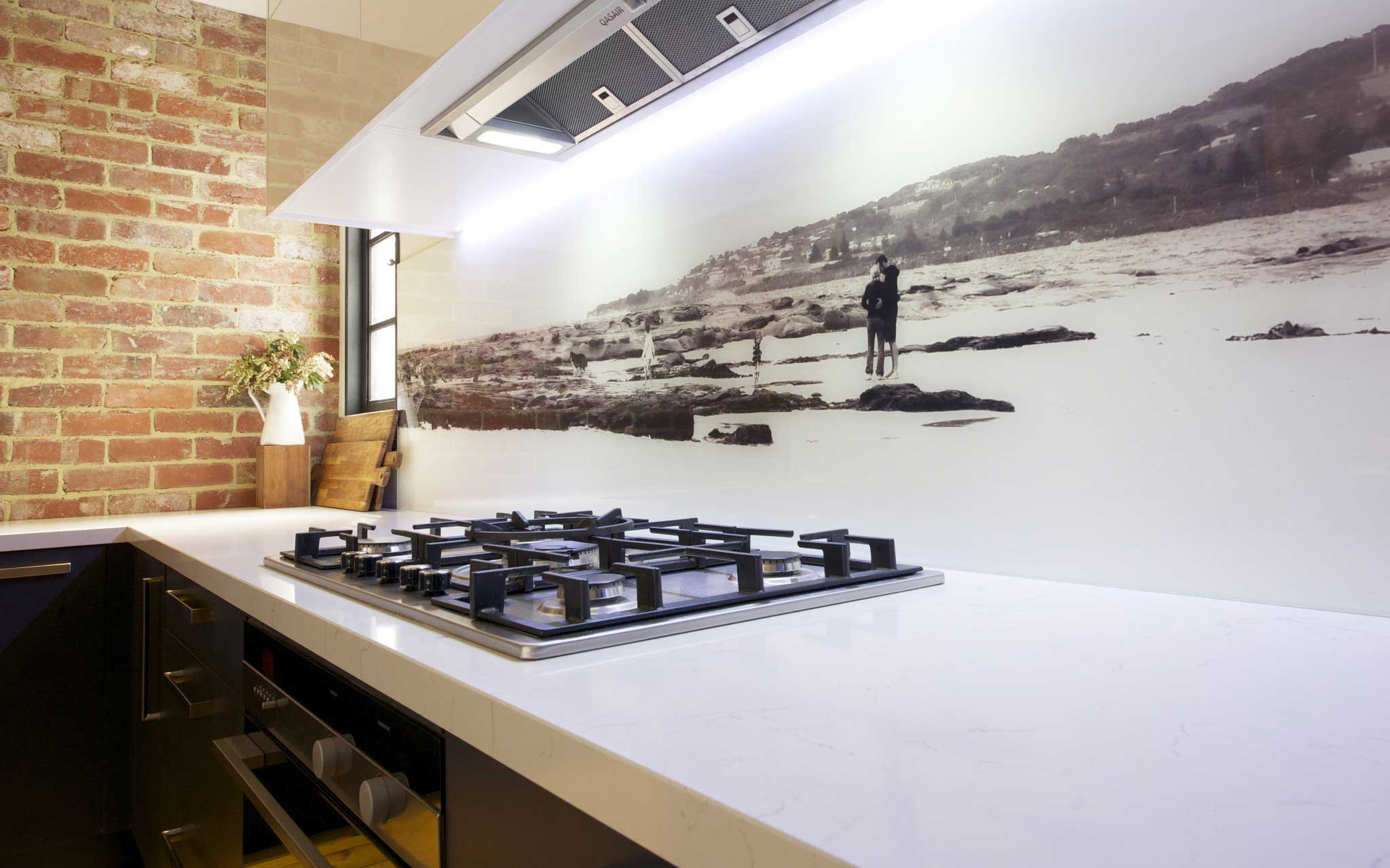 Check out our guide to kitchen splashbacks for some ideas.
Benchtops
Or how about implementing some texture into your new island benchtop – drawing the eye and creating a standout, tactile feature that'll wow guests.
Take a look at the stunning Venatino Statuario waterfall island below from Quantum Quartz.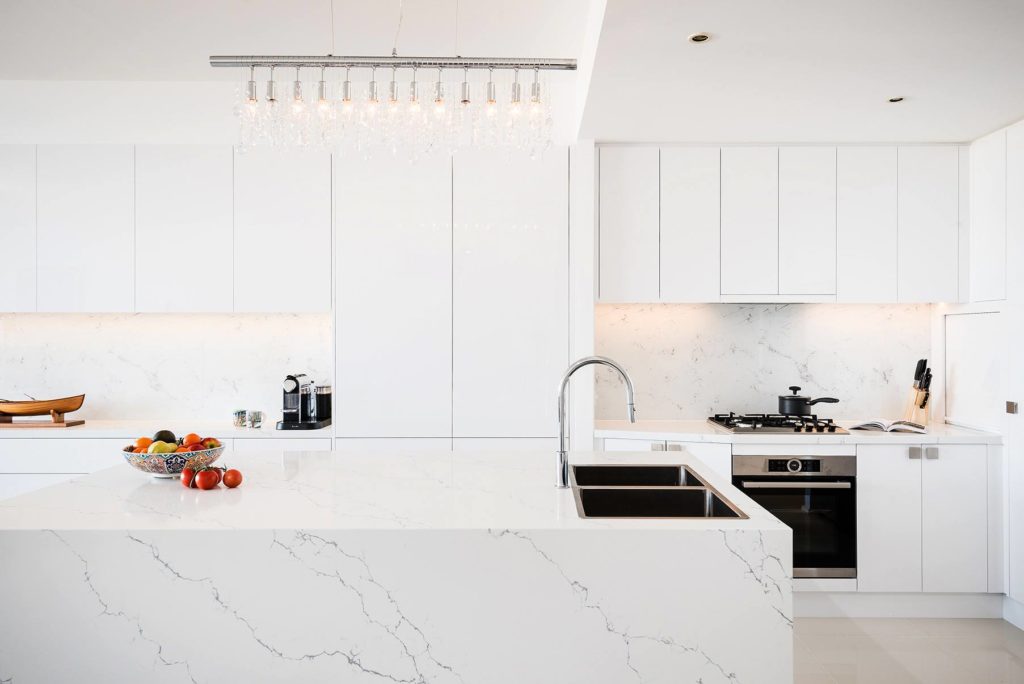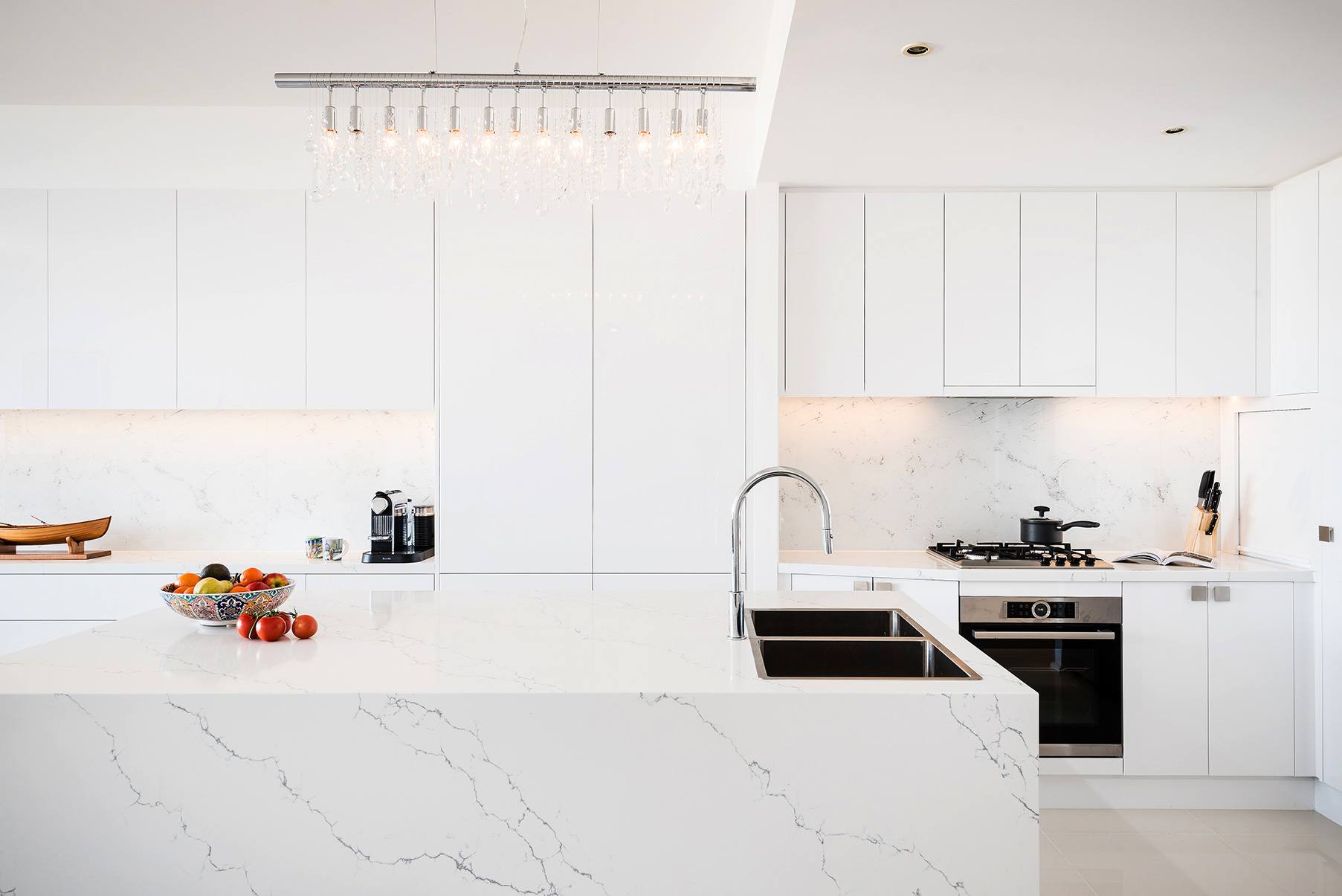 The White Attica island benchtop below from Caesarstone, with its crips colours and elegant marble lines, looks simply terrific. Don't you want to run your hand along it?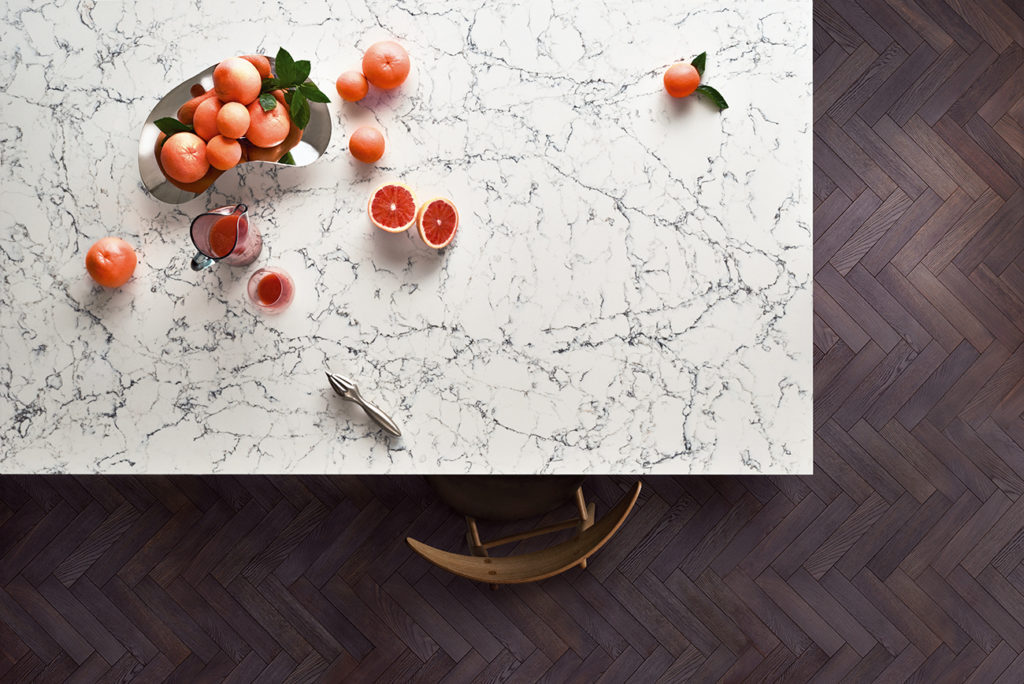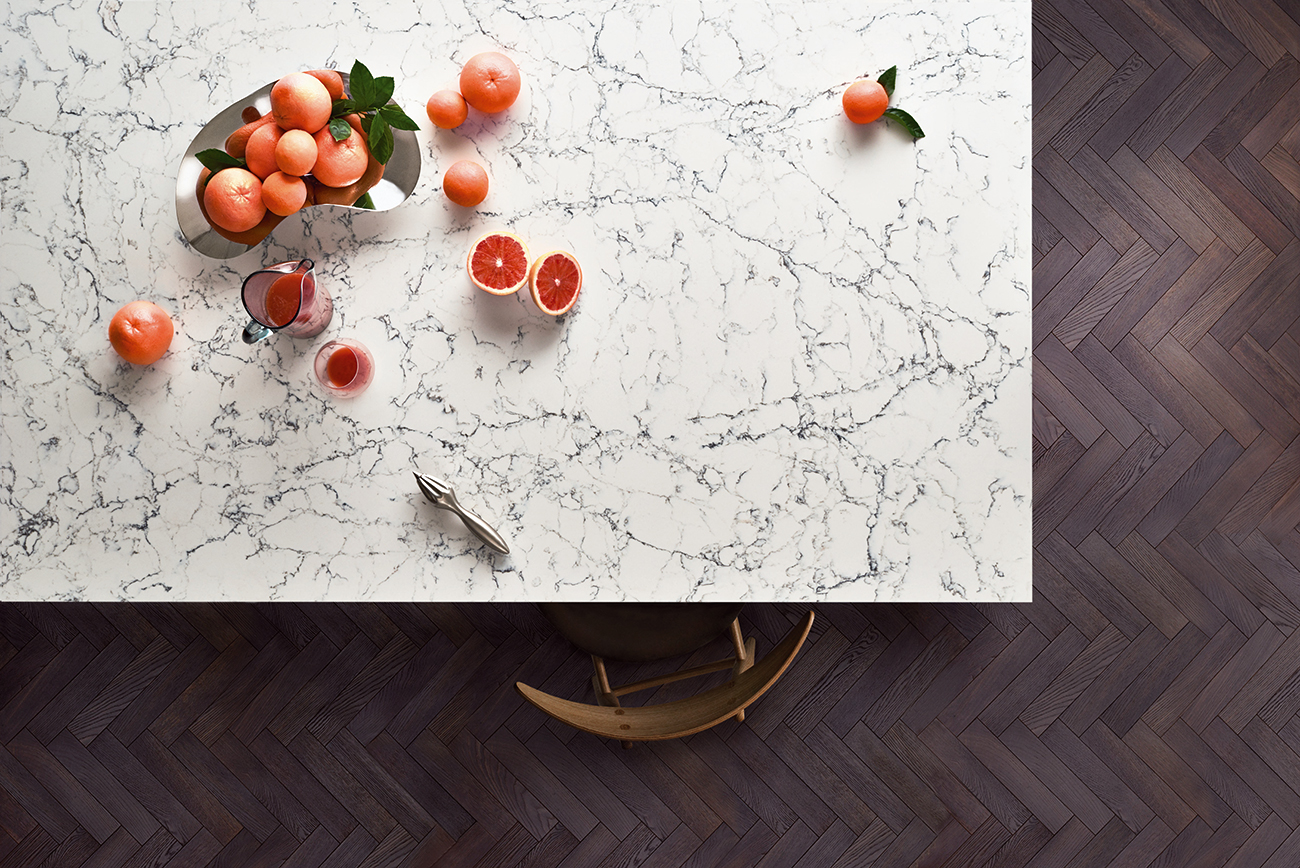 Check out our guide on kitchen benchtops.
Function that makes your kitchen a dream to prepare food in
Today's best kitchen designs put so much more focus on function, practicality, usability and maximising space.
Let's face it: we've all watched Masterchef and imagined how our own kitchens differ from those functional, custom-made professional kitchens you see on the TV.
Like any great restaurant, those kitchens are well designed spaces, created with an emphasis on preparing and producing superior food with ease.
The job of a great designer like the ones who work at Rosemount is to blend form and function – so your kitchen looks fantastic and is even better to spend time and prepare food in.
Remember what I said earlier about clients frustrated with their old kitchen? It's our job to make sure you get the most out of your new one, in every possible way.
Here are just a few examples of what can be done to make sure the function matches the form of your new kitchen:
Maximise every inch of space – at Rosemount we're all about clever and we love working with super-smart brands and products. Incorporate fantastic solutions like Blum's SPACE TOWER or Kessebohmer's CONVOY units so you'll have more easily-accessible storage than you could have dreamed of.
I now have great kitchen space and stacks of storage stretching into the lounge. It's wonderful.
Doris, Port Melbourne
Doris was just like you before her recent renovation. Read the full story of that project.
Science of appliance – seamlessly integrate small appliances like kettles and toasters into the design where they are stored out of view but easily accessed.
Size doesn't matter – many people today are living in smaller homes and apartments but that shouldn't compromise the kitchen design and quality. Today's best designers maximise the use of space – and light – to make the most of what's available. Good kitchens really can come in small packages, and don't let anyone tell you otherwise.
Smart kitchens – the world's getting smarter all the time, and that goes for kitchens too. Kitchen components and appliances connected to the internet are still the exception, but it's starting to happen in a significant way. Whether it's an oven you can operate from your smartphone or a fridge that tells you when you need milk, there's no doubt 2017 will see the arrival of innovative and practical kitchen advances. Embrace this change – it's all about making your family's life easier.
Your kitchen is simply unique
I've been in this business a long time and I can tell you that no two clients are the same and no two kitchens are identical. Every kitchen we design and renovate at Rosemount is unique.
Why? Because it's all about the customer and in 2017 customisation will be King.
There are several factors driving this trend, like the bewildering array of options available when it comes to materials, finishes, textures, colours, components and layouts.
We also live in an age when customers want and demand a service that more than meets their needs and expectations at every point of the project.
Now that will jar with some kitchen companies whose aim is to fit a customer into their pre-determined system for building and installing kitchens.
But it's music to our ears because at Rosemount we are absolutely obsessed with providing the best possible service for every client. We always ensure the kitchen is built for your circumstances – not the other way around.
That means offering a complete personalised service throughout the process; from first consultation until the client says they are 100% satisfied with the finished kitchen.
We listen to what our clients desire and offer expert suggestions, then design, project manage, build and install a kitchen they will be thrilled with for years to come.
That brings me to a word about pricing.
When looking at two quotes, be careful not to compare apples with oranges.
Why? Although the scope and materials may be similar, the missing component in the story may be service.
It's a major reason we often hear horror stories about projects gone wrong, clients left in the lurch.
Key advice: do your homework on the provider's level of personalised service before engaging anyone to build the kitchen of your dreams.
Conclusion
What trends do you think will emerge and prove popular in 2017? I'd love to hear your thoughts.
In the meantime, please get in touch if you have any questions.