Coming soon to a kitchen near you … the talking fridge, the oven that misses you and benchtops that advise on how to make your next meal.
They call developments like these the "internet of things" (IoT) – which basically refers to how everyday devices are getting connected to the web to make our lives easier. Think of your fridge texting you when you're out of milk – that kind of thing.
And "smart" appliances are really taking off. America and Japan seem to be further ahead than Australia, but here are some examples I don't think are too far away from being part of typical residential kitchen designs.
The really smart fridge
 
The first commercial internet connected fridge was launched way back in 2000 by LG.
Fast forward 15 years, and LG's latest creation – the Smart ThinQ fridge – has a touch screen display that tells you what food is inside and approaching use-by dates. It even suggests recipes based on ingredients you already have, and compiles and sends shopping lists to your smartphone or tablet.
Yes, that's right, you're going to get text messages from your fridge nagging you to go to the supermarket!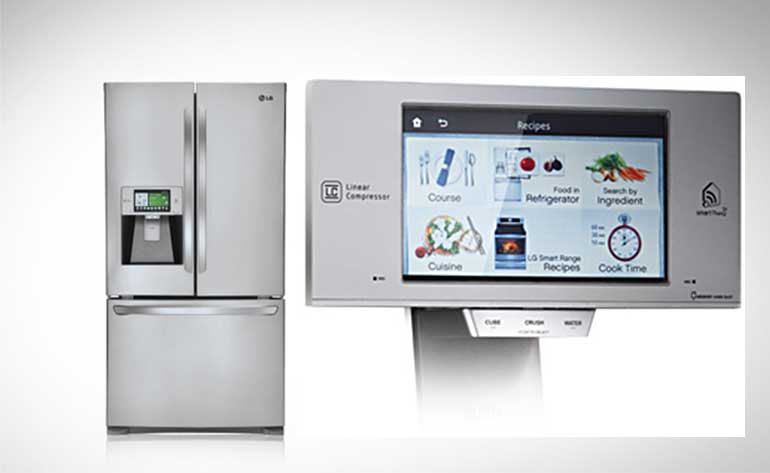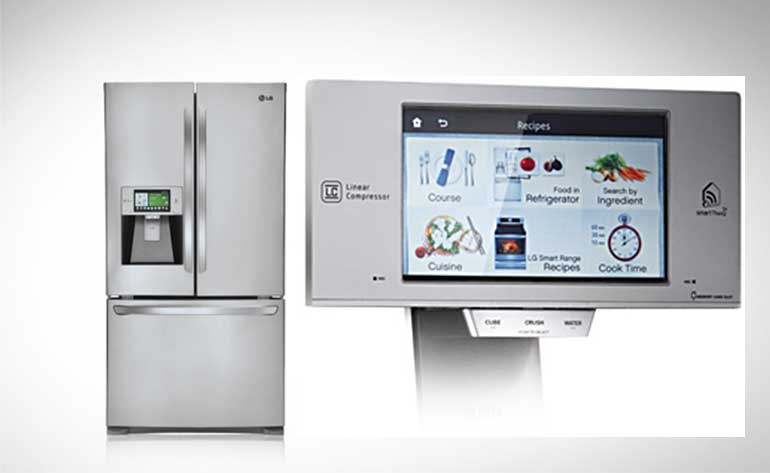 Yes, now you can phone someone using your fridge.
According to Forbes, appliance companies like Whirlpool, LG and Samsung are all investing serious money into making fridges more intelligent, though it's not all about surfing the net or watching TV.
The most interesting developments help us reduce food waste, improve energy efficiency and ultimately save money. Fridges will soon also be able to self-diagnose and repair technical problems. A kind of fridge doctor and handyman all rolled into one.
Not too far away is the day when your fridge will remind you that that the chicken mince really needs to be eaten tonight, then give you a nice little Jamie Oliver recipe and shopping list for the other ingredients you'll need. Oh and by the way, your fridge has also noticed a minor problem with its thermostat, so it's made an appointment (after checking your diary of course), for the local authorised repairer to come and replace it.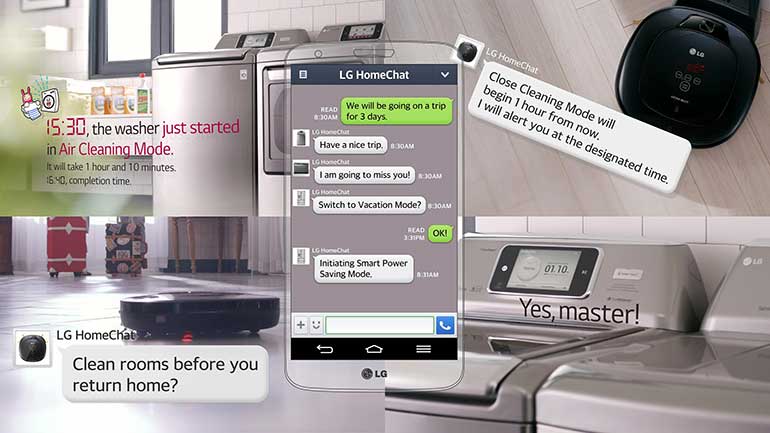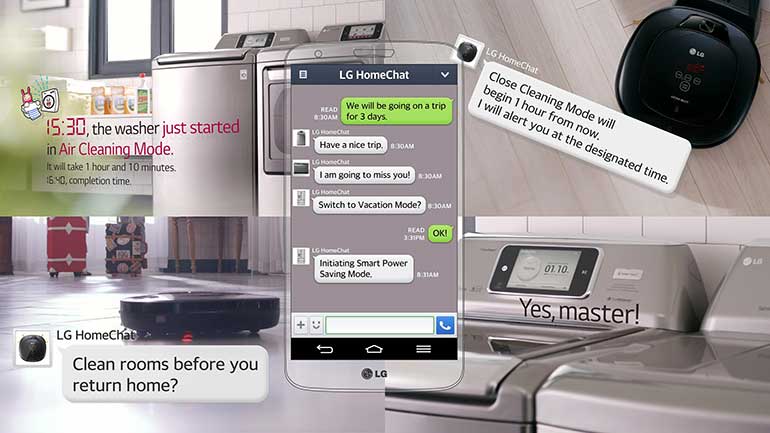 Here's another scenario. Imagine standing in the supermarket and texting your fridge to check if you're out of butter. And your fridge replies – in a startling conversational way.
LG's HomeChat will allow just that – and it won't just be your fridge you can talk to. You'll be able to chat with all major home appliances – like vacuum cleaners, ovens, washing machines and dryers.
According to LG, if you tell your appliances "I'm going on holiday," the fridge might automatically go into power-saving mode and the vacuum cleaner might clean the house just before you return. The oven may even respond just to say it will miss you. Seriously.
Smart ovens and cooktops
Talking of ovens, as opposed to talking ovens, the state of things to come is mind-boggling.
Futuristic ovens and cooktops will monitor the internal temperature of food and cook your meals so they're ready when you get home from work. They will also tell you when it's time to stir and read out your recipe step-by-step if that's what you require.
Smart ovens will have internal cameras so you can look on your phone and check how the lasagne is coming along.
More kitchen appliances of the future
Whirlpool is planning a voice-controlled, touchscreen cooktop (main image) which allows your recipe to be displayed on a screen built into the glass induction cooktop (so it stays cool to touch).
The cooktop is also social – so you can find and share recipes on social media sites at the swipe of a finger.
There seems to be no end to the possibilities being talked about and developed, including:
pantries with weight sensors that alert you when you're close to running out of necessities
kettles that can be switched on via your phone
scanners that analyse the nutritional value of food against your health and fitness needs, allowing you to accurately control things like your sodium, carb or protein intake
dishwashers that automatically dispense the correct amount of detergent for the size of your load and the dirtiness of the dishes
slow cookers you can monitor and control from your smart phone
smartphone controlled coffee machines that grind fresh beans and brew your coffee how and when you want it
tea makers that do the same
washing machines that can analyse the composition of the stain on your clothing and launder accordingly
And if you think all this is restricted to top-end luxury kitchens, think again.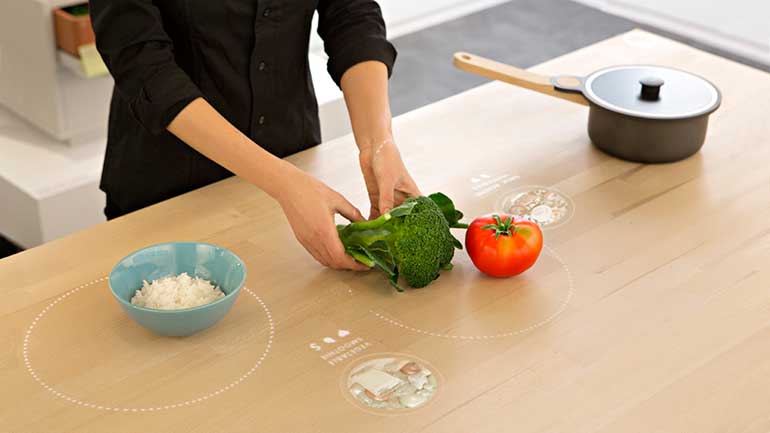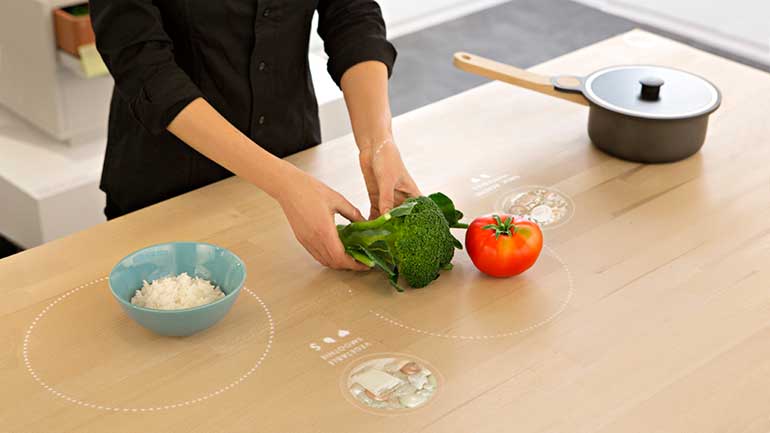 Even IKEA is getting in on the act. The company is working on a kitchen table prototype that analyses ingredients that are sitting on the table. It then suggests recipes and offers , step-by-step instructions. Heating elements built into the table allow you to cook the resulting meals on the same surface.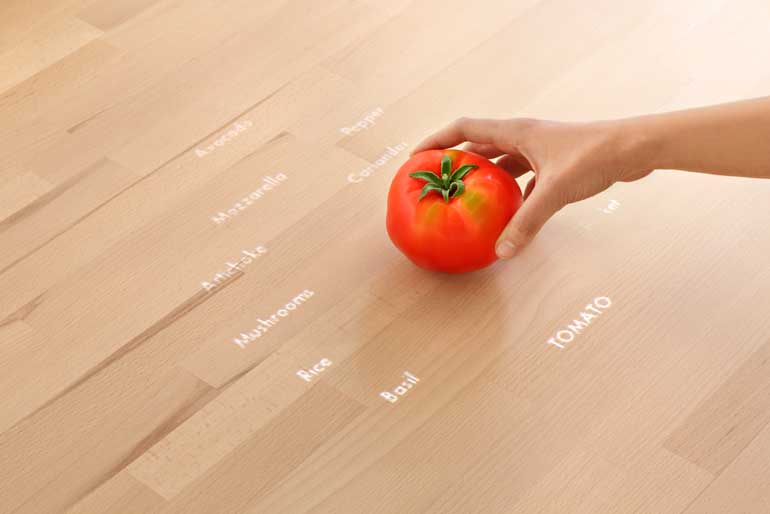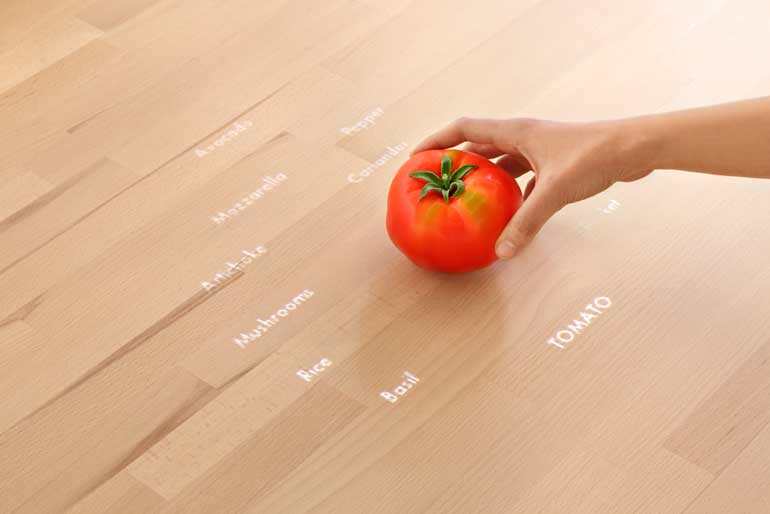 Does this sound like your kind of kitchen?
One part of me is amazed and excited about the prospect of smart kitchens and appliances.
They're bound to make our lives easier in the same way that technologies like smartphones and the internet have done in the last few years.
But am I alone in thinking that getting texted by your fridge to go to the shops sounds like a step too far.
What kind of kitchen technologies do you want – or not want – to see?