The term 'Hampton Style Kitchen' is one that we are getting asked about more and more regularly – so that poses questions, "What is a Hampton Style Kitchen?" or even "What is the Hampton Style of decorating?"
When I think of Hampton style decorating, I think of open space living areas, with large French doors, lots of natural light and wooden floors. White & neutral tones with pops of colour: duck egg blue, soft greens and every now and then some soft charcoal or navy blue. A mixture of fabrics from linens to soft flowing sheer curtains that blow in the breeze with the open French doors.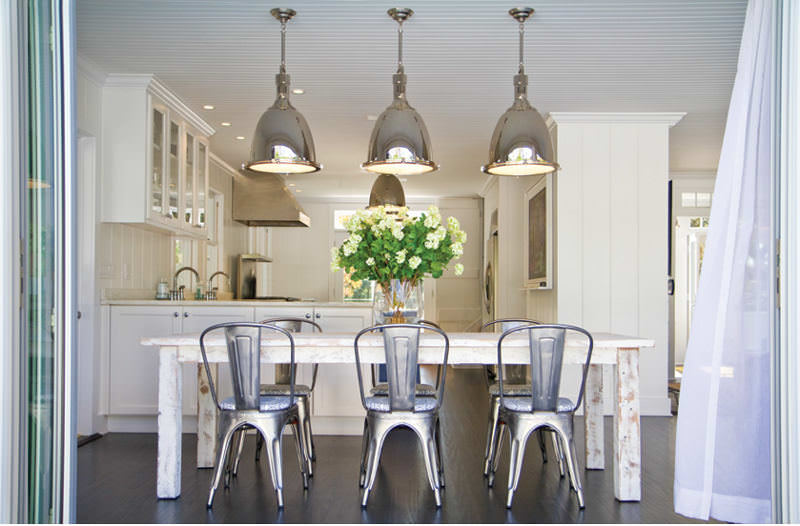 The Hampton region is coastal in the state of New York and is used as a retreat from city life. It is defined by casual, relaxed living yet in a classic, sophisticated way, as the photos above show. To me, the Hampton Style has touches of beach decor and French provincial style, and it's becoming more popular choice for kitchen renovations in Melbourne.
So what is a Hampton Style Kitchen?
A Hampton Style Kitchen has become synonymous with style, class and elegance which can conjure up impressions of leisure, affluence and grandeur, but this does not mean it can only be done in coastal homes. The classic design of a Hampton Style Kitchen is timeless and can be incorporated into any home with no geographical boundaries.
Simplicity is key, a simple shaker style door, painted often in white tones, with a satin finish, with a simple shell handle on the drawers and a small knob for doors. The bench tops in marble or a marble-look product, such as Caesarstone Classico Supremo range, Frosty Carrina.
Incorporating all the new modern elements to the design can make this style one that will look stunning but also be a pleasure to work in. Utilising the ease of drawers throughout the kitchen with Blum soft close systems or incorporating kitchen organisational products, such as a LeMans ll into the kitchen design.
Check out these other products you can incorporate into your new kitchen design: Space Savers and Organisation for you kitchen.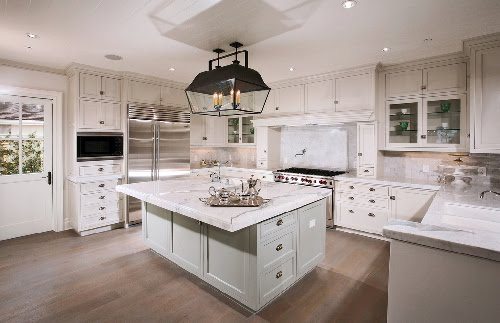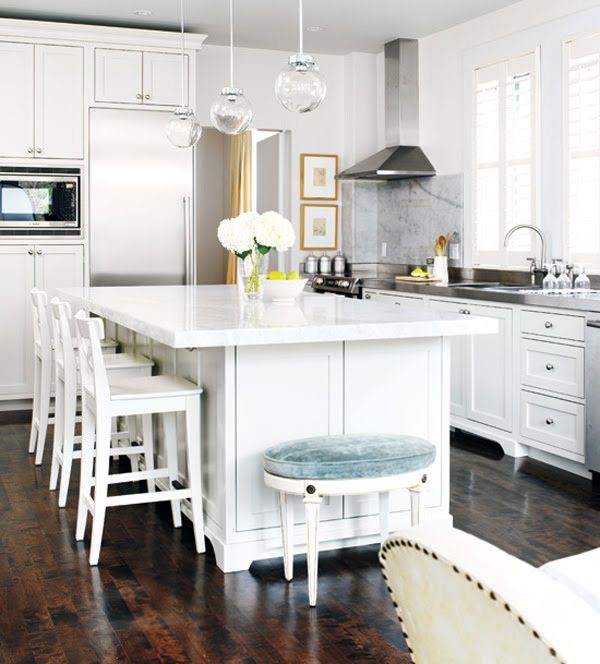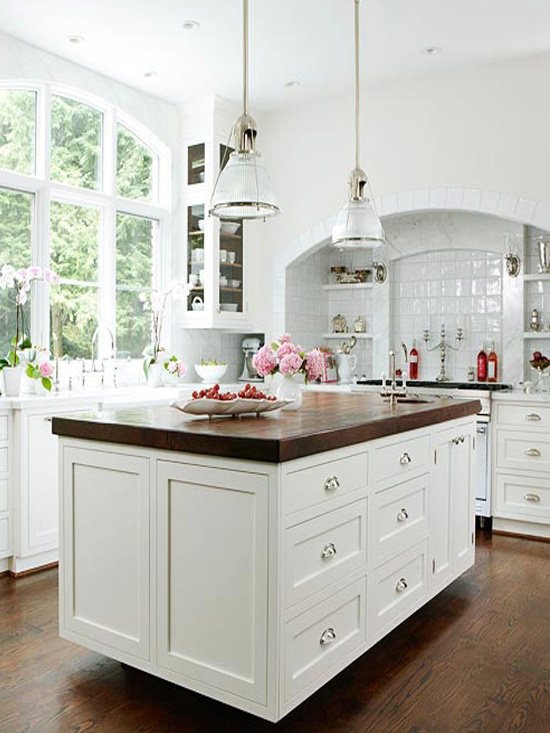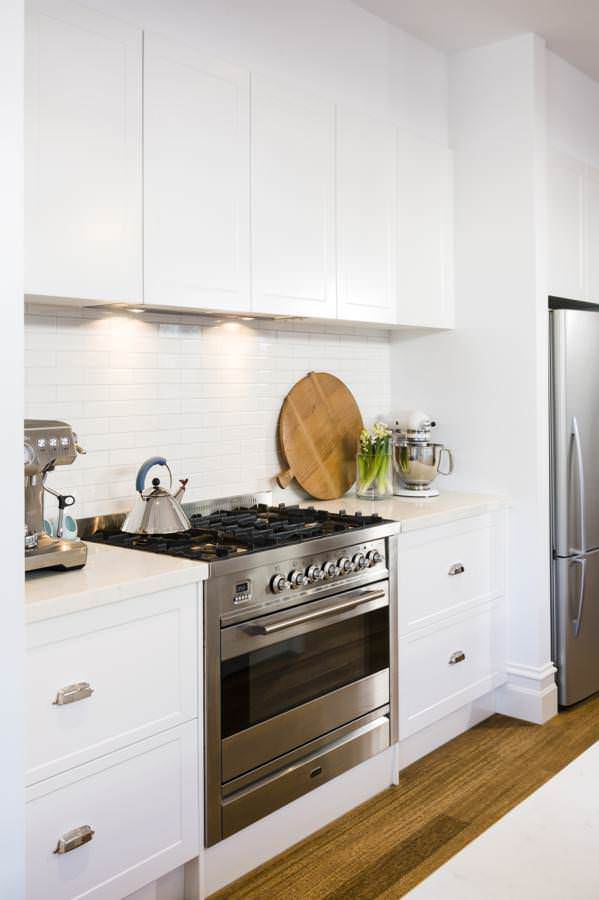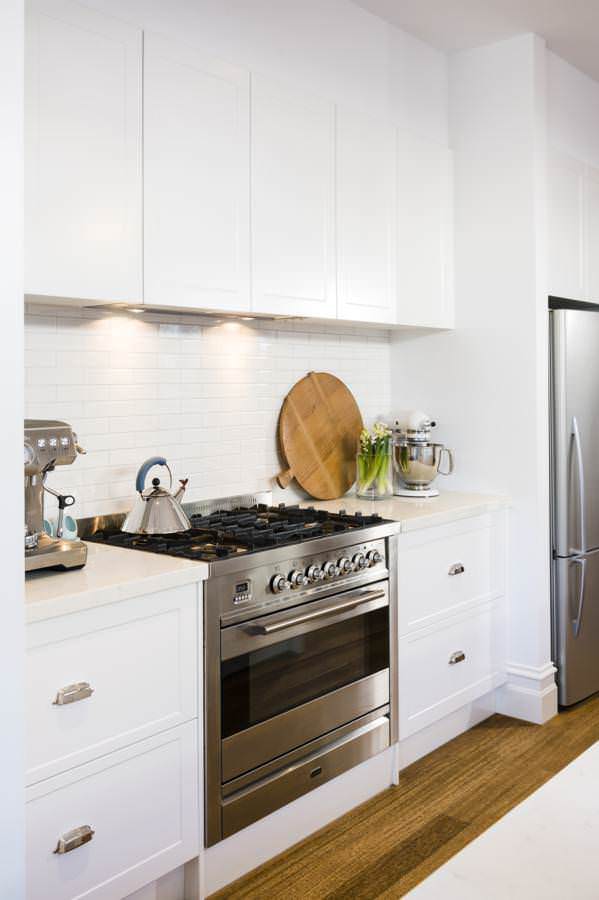 The Rosemount Kitchen Design team can custom design a kitchen to suit your style and taste. They can combine the elements you like from Hampton Style or maybe take elements from it and incorporate them into a custom designed modern kitchen.
For more inspiration for Decorating Hampton Style – head to our pinterest page.
The Essential Kitchen Renovation Guide
Considering your own kitchen project? Our free guide has all you need to know