Soft close drawers and cupboards might seem like a luxury in your kitchen, but they're one of those things in life that once you experience them, you will never go back.
It's a bit like driving a modern car. These days, we take the smooth ride for granted, but if you're over 40 (like me), you'll remember how hard and bumpy a car trip was when you were a kid.
So think of soft closing drawers as the shock absorbers in a fantastic, contemporary kitchen. In fact, that and so much more – you will be genuinely amazed at the happiness a smoothly closing drawer can bring.
No more banging in the kitchen
The accidental slamming of cupboards or drawers can shatter the silence of your home, and let's face it – life's noisy enough without the sound of banging drawers.
Does someone in your household get up earlier than everyone else and head to the kitchen for breakfast?
Do the kids help themselves to cereal before your alarm goes off – grabbing bowls, spoons and Weet-bix from the cupboards and drawers?
Perhaps you have a night owl looking for midnight snacks or late night cups of tea?
The sound of a slamming door or cupboard can unhinge even the calmest person. And being woken up by that sound is never ideal.
And with more and more open plan living, we're finding that our customers are very keen to reduce noise in their homes wherever they can.
With soft close, you won't have to worry about the banging or rattling of plates again.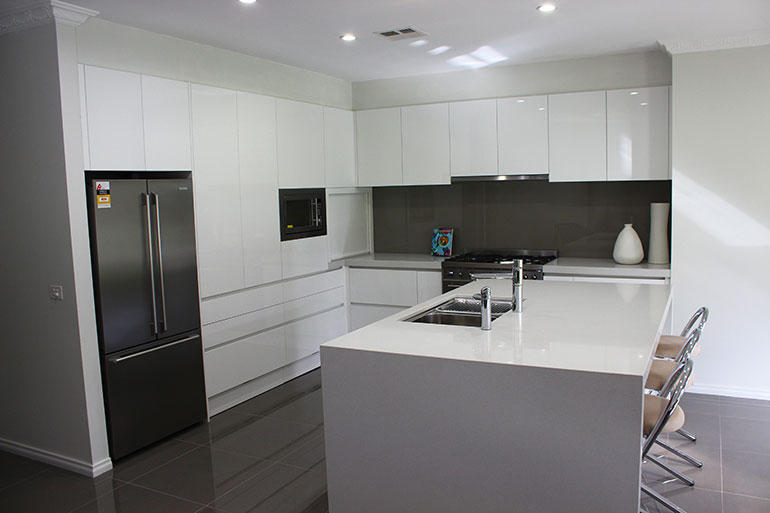 Maximise your drawer space
Another advantage of soft close drawers is that they allow the drawer to be fully extended without the risk of pulling it out completely.
This means you can use and access all of the drawer box. So no more kneeling down and stretching to find utensils hiding right at the back of the drawer where you can't see them.
Plus you'll have no more accidents where the drawer is pulled clean off its runners by the kids (or grown-ups for that matter).
But they're slow close drawers?
I've heard some customers complaining that in their experience, soft close drawers can take too long to close.
It's true that some soft close drawers and doors can take longer than you might like, but that doesn't apply at Rosemount Kitchens.
The hardware we use for our drawers and door hinges are Blum (featured in the main image on this post). They are designed so that your drawer closes at a good pace.
You'll find competitor brands on the market that have a soft close feature, but they are inferior to the Blum products.
Check out these great examples:
Blum Soft Close Drawers – TANDEMBOX Blumotion drawers are full extension and always close softly and effortlessly, and hold up to 65kg. More info
Blum Soft Close Hinges – CLIPtop Blumotion allows the door to close with one silent and grateful action. You can also switch it on or off if you'd like the door to close more quickly
After over 20 years of working in the kitchen industry and in consultation with our many kitchen installers, we've found that Blum products always stand the test of time, and work day in – day out.
The company was founded in 1952, and is now known around the world for fitting solutions that make opening and closing furniture a mesmerising experience that brings enhanced user experience to the entire home – in particular kitchens.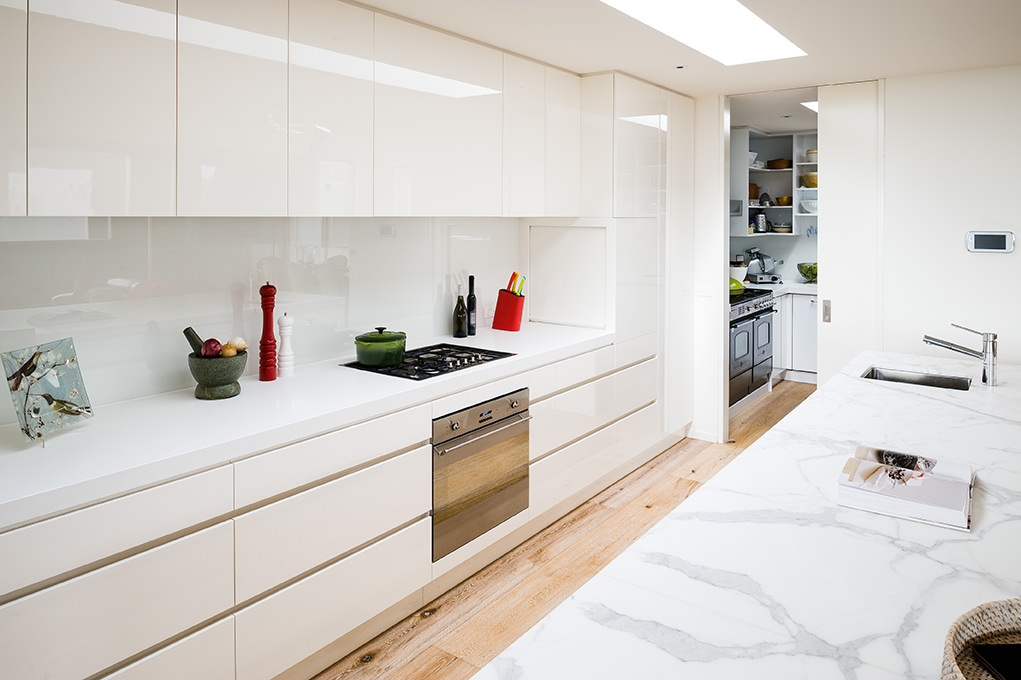 Soft close will make you swoon
Drawer runners and cupboard hinges have come a long way since we've been installing kitchens here at Rosemount.
And while we want you to experience maximum enjoyment from your beautiful new kitchen, it's also a good selling point should you ever decide to sell your home.
I like to think that soft close drawers and doors not only bring a little peace in the kitchen, but they also offer peace-of-mind.
Our runners and hinges come with a lifetime warranty. If something goes wrong, they'll be replaced.
Come and check them out at one of our kitchen showrooms. And experience for yourself the superior quality and benefits they provide.