Wow Factor makes all the difference
Great design, attention to detail and quality components transform this Elwood kitchen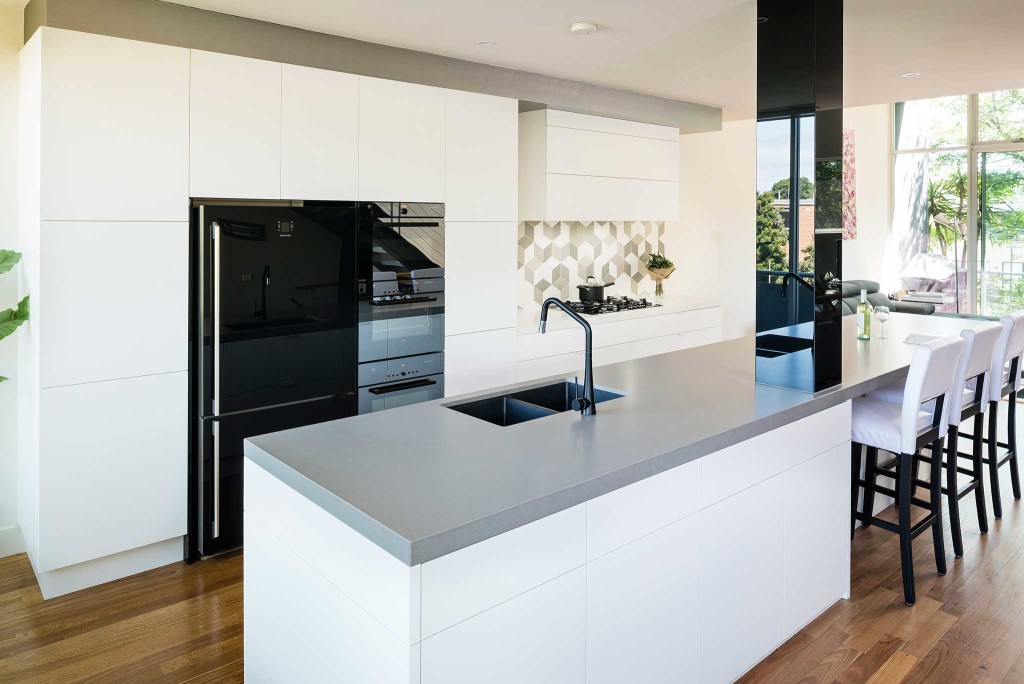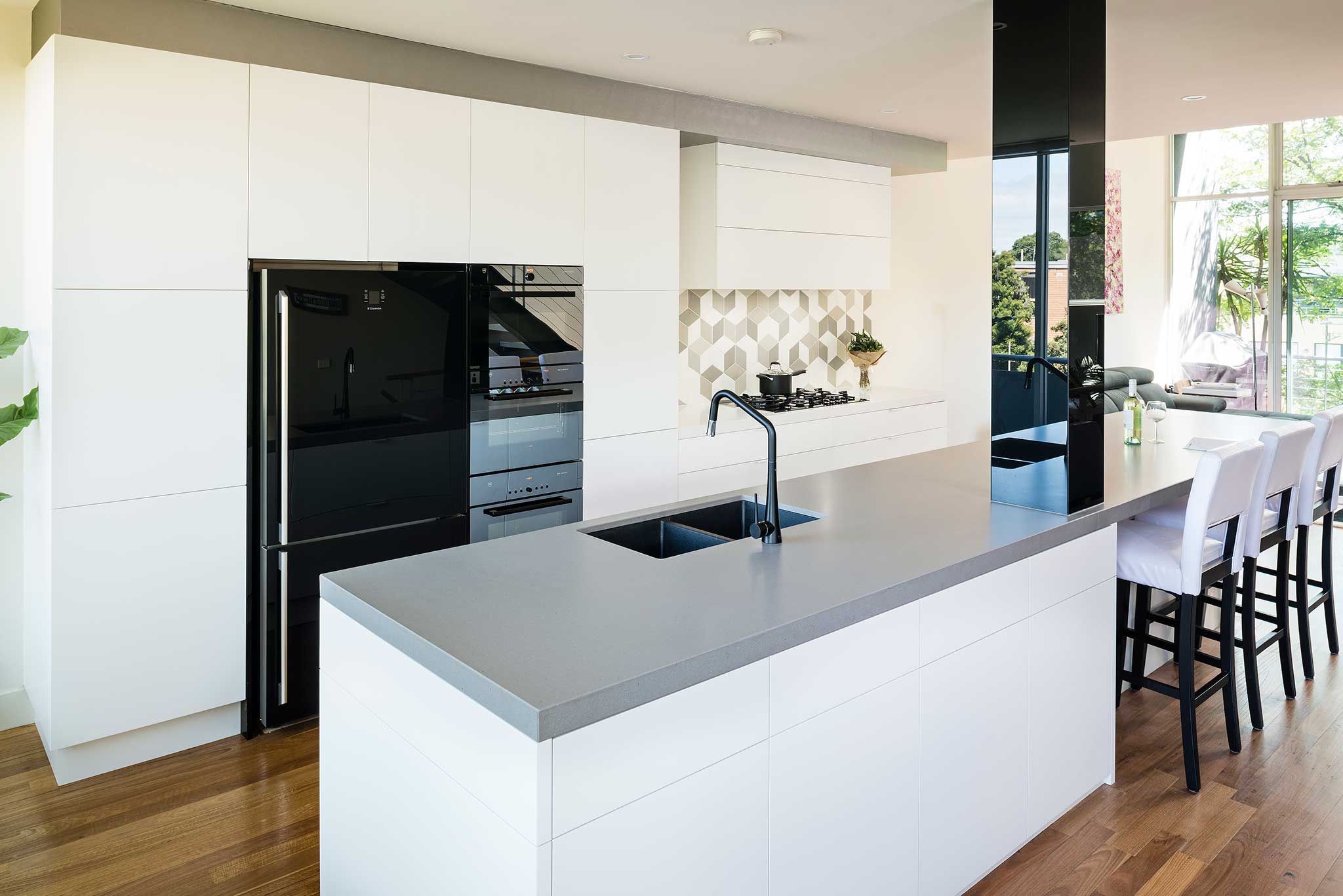 Rosemount is a premium product and they should be very proud of the results they produce.

Mark Drury
Mark and Jayne Drury vividly remember the reaction to the new kitchen in their Elwood townhouse.
"Our neighbours walked in and just went 'wow'," says Mark. "And that wow factor is the difference."
Mark believes the main reason for that difference was the involvement of Rosemount's kitchen designer.
He listened to what his clients were looking for, and offered a range of design ideas and practical solutions the couple said they would not have thought of themselves.
"Originally we got a guy in last year from another kitchen company to give us some concepts and ideas, and the guy drew something up that was OK but not outstanding," says Mark. "I just wasn't convinced to be honest."
After finding the Rosemount Kitchens website, Mark and Jayne visited the Malvern East showroom and arranged an in-home design appointment.
"The designer came over and he was fantastic," adds Mark. "He took so much time and care, and it was absolutely no trouble for him to come to our home.
"We pretty much went with what he suggested."
Design Overhaul
Before the renovation: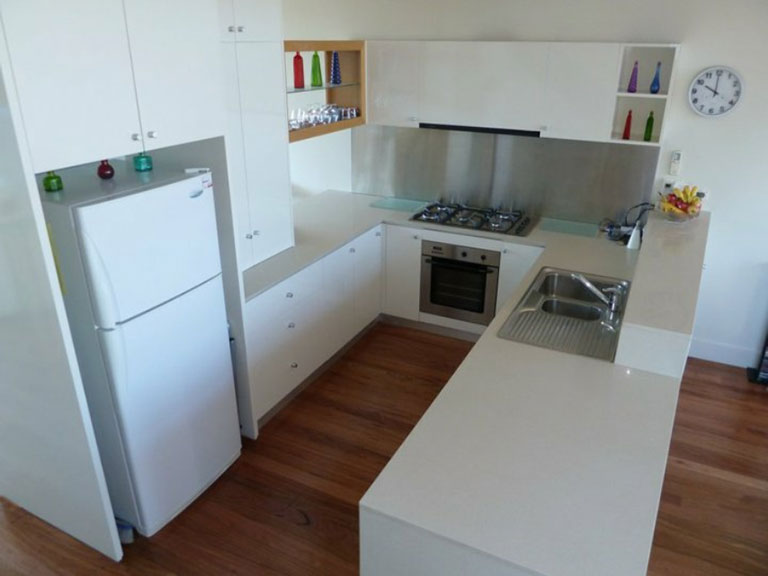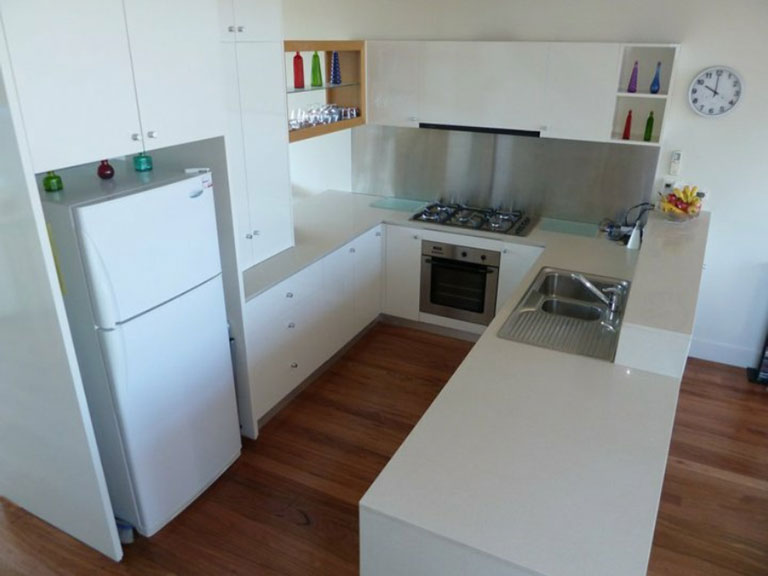 After the renovation: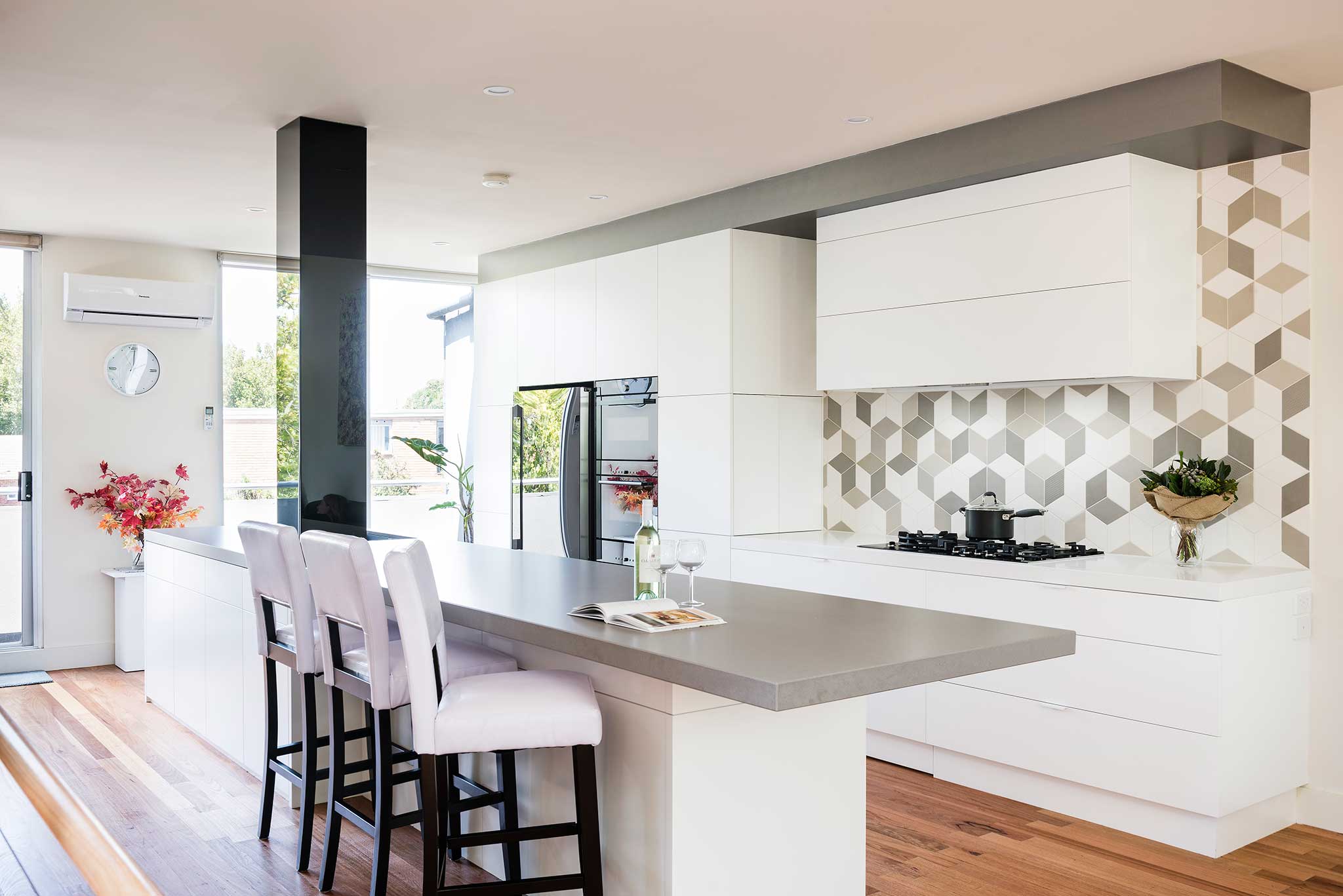 The most obvious change to the Drurys' kitchen was the layout, which went from U-shaped to galley style.
Mark and Jayne say the new design opens up the whole room, creating a space where the family loves spending time.
There may no longer be a defined dining area but the Drurys are far happier sitting on stools at the suspended breakfast bar.
"We didn't really cook at all in the old kitchen," says Mark. "It just wasn't set up for it and in Elwood there are many places to go out and eat.
"But since we put the new kitchen in we've basically been cooking something every day. It's amazing how you change your lifestyle when new options are available to you."
Services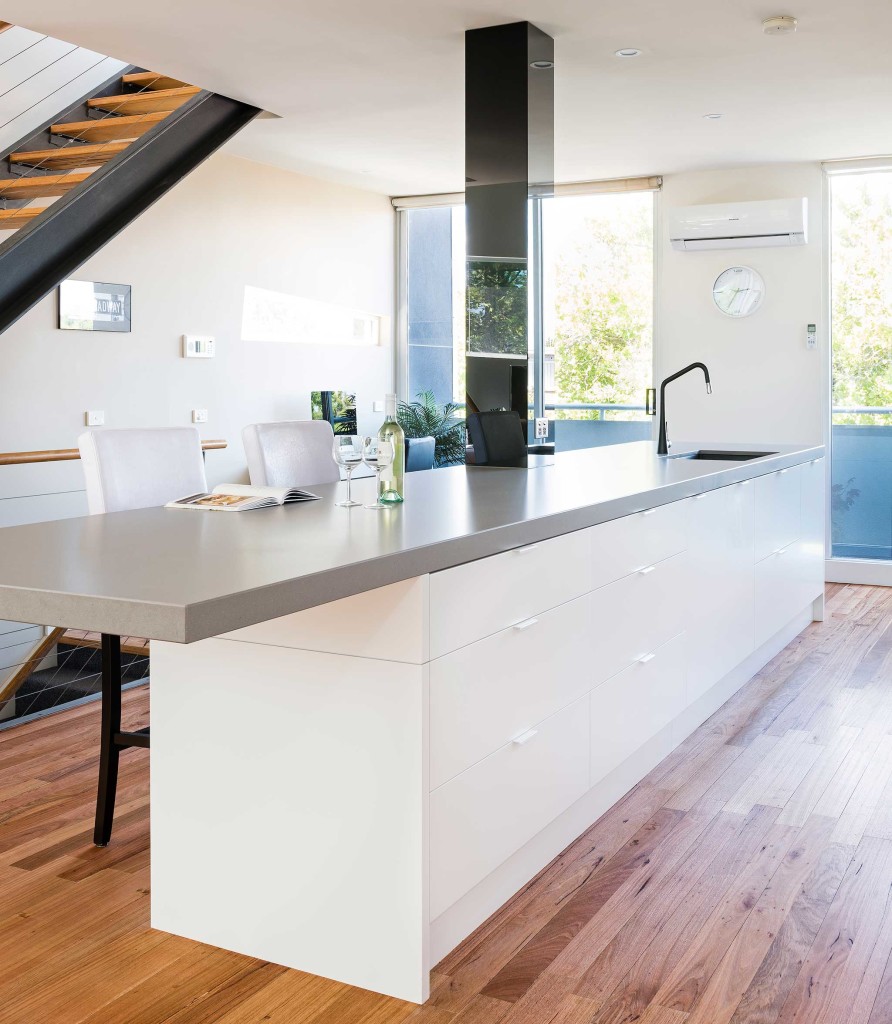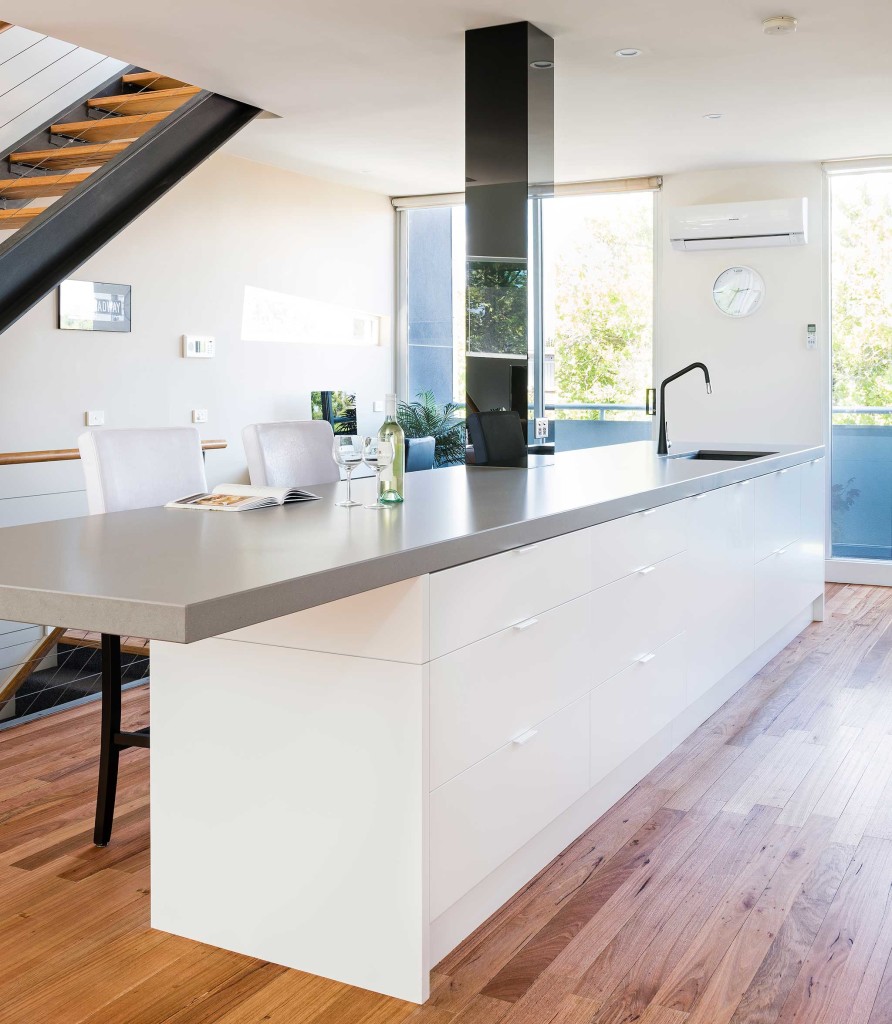 Before renovating, Mark and Jayne discovered plumbing and various services running behind a cupboard. They couldn't be moved, and were right in the middle of the kitchen space.
"We told the designer about this issue and he came up with a column, where we were originally going to put a mirror," says Mark.
Then one of Rosemount's tradesmen made a suggestion.
"You've got black equipment and a black fridge, so why don't you use black glass," he told the couple.
Mark loves the result. "For a few more dollars, it's ten times better."
Appliance Cupboard
The couple also asked to accommodate an appliance cupboard, where they can store the kettle, toaster and cutlery. "The bi-fold door that slides back is just perfect," adds Mark. "It just declutters the place."
Fantastic styles and finishes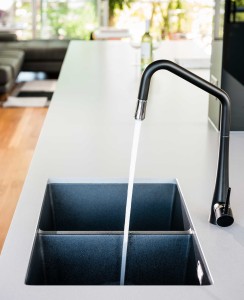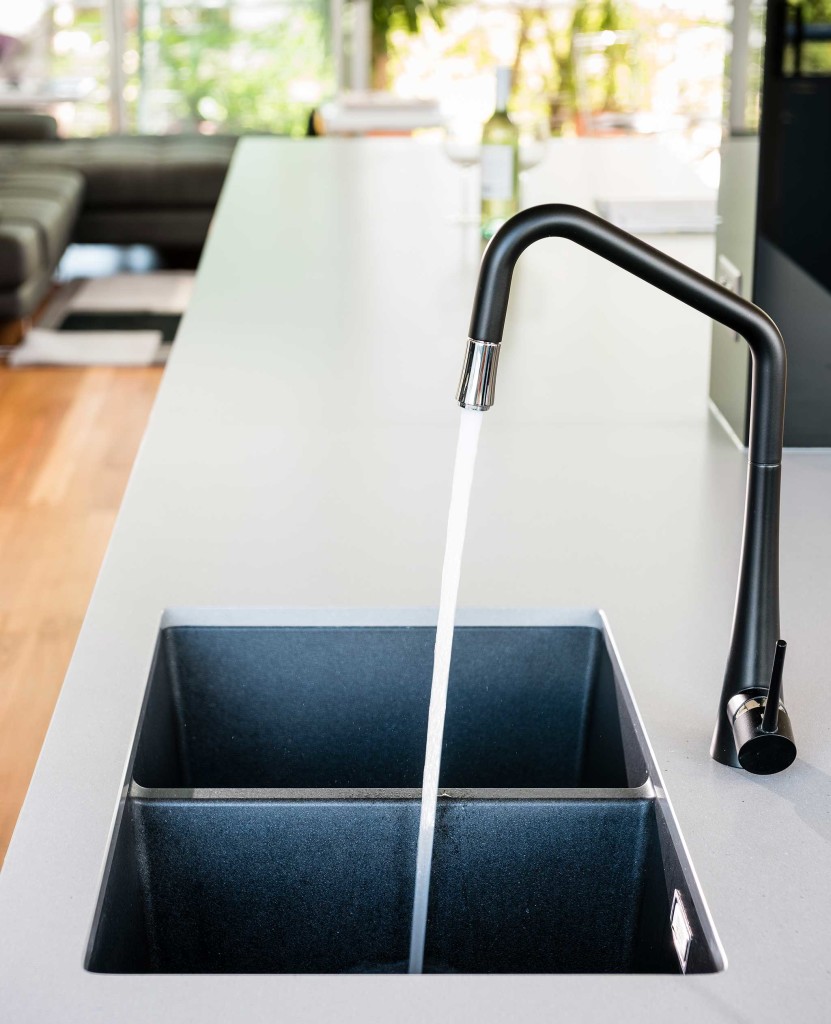 Mark believes the wow factor in their home of six years is largely down to the quality of the components and the inspiring design touches suggested by Rosemount.
Detail is everything, and this kitchen has every component.
"You only do a kitchen once so it's important to get it right and the Blum equipment is a cut above," he says.
"As for the splashback design, that was another suggestion from our designer and we think the tiles are just fantastic."
Key Features
Blum Pantry (5 x internal blum drawers behind the pantry doors):
These are normal Blum drawers, but they're positioned behind the doors – allowing you to slide the drawers out to easily see right to the back of the pantry while the full height doors keep things visually simple. That's a great way to have simple clean lines while utilising the full depth of the internal space.
Appliance cabinet (with bi-fold doors opening onto the benchtop):
The benefit of this is being able to put your toaster and/or kettle away, and just slide forward onto the bench space when you need to use them.
Blum Aventos Lift Up Doors:
This allows access to cabinets without the doors opening into the kitchen space – no need to step around an open overhead door.
Blum 'One2Five' slide out bins (2 x 32 litre inserts):
Recycling is important and this is a great way to be conscious of what is "thrown out" and what can be re-used.
Blum Sink Drawers:
These allow for easy access to your detergents and other items without having to reach into the back of a sink cabinet.
Feature Column:
This apartment had a services duct running right through the middle of the kitchen space. It is now a feature piece with a black mirror cladding the service box.
Lines – Lines – Lines:
The lines in this kitchen are very visual, and therefore even where there are back panels, the lines contribute to an overall consistent look.
Island:
Caesarstone Sleek Concrete benchtop
Benchtop:
Caesarstone Snow benchtop
Cabintery doors, panels and kickboards:
Elite 2 Pack in Dulux Vivid White Satin finish
Handles:
Madinoz 100mm white in satin finish to match cabinetry
Splashback:
Tex Tiles from Mutina (Available at Urban Edge Ceramics, Richmond)
Appliances
Oven: Vzug
Combi Oven: Vzug
Cooktop: Vzug
Rangehood: Schweigen
Dishwasher: Neff
Refrigerator: Electrolux
Sink: Blanco Sublime
Conclusion
Our designer worked very closely with Mark and Jayne to create their ideal kitchen. The end result is aesthetically beautiful and completely functional, with so much bench space and no design compromises.

Mark Tonkin, Rosemount Kitchens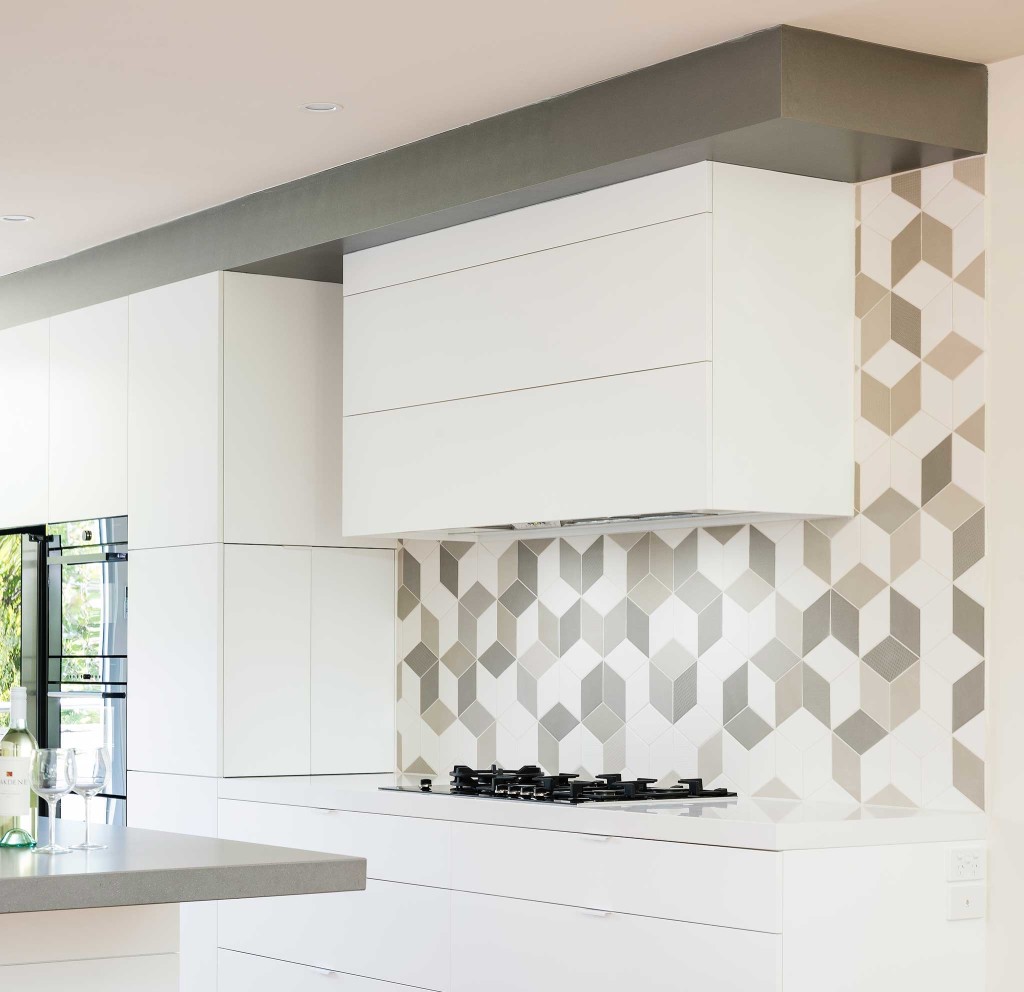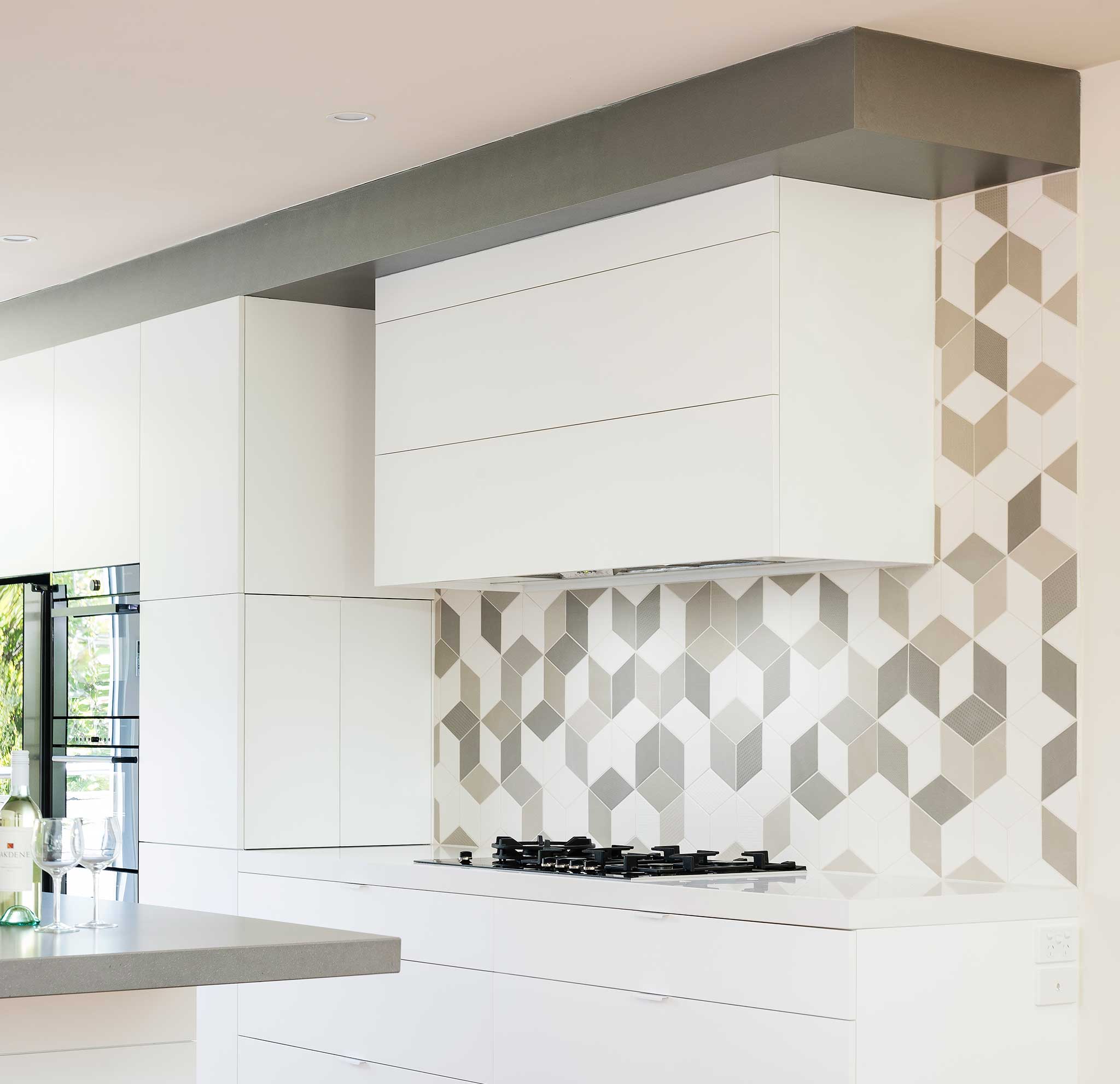 Kitchen renovations are complex projects, and issues sometimes arise. At one point that was the case with the Drurys, but Mark was impressed with how Rosemount responded.
"In the transition between the design and the build there was a gap," says Mark. "But Mark Tonkin was super responsive and made sure things happened.
"We had a few delays on our side as well around getting appliances, but all the tradies were fantastic. The plumbers, cabinet guys and painters all worked as a team.
"They worked in the house when we were out at work and that wasn't a problem. We trusted them.
"And overall, I'm really happy with the process and product. I'd recommend Rosemount to anyone."
See more on this project at our Elwood kitchen renovation page.
You'll find more inspiration in our kitchen photo galleries.