Classic Kitchens
Classic style kitchens – made in Melbourne
It's hard to overstate the timeless appeal of a classic kitchen design in Melbourne.
Classic kitchens are the epitome of elegance and quiet refinement. The combination of simplicity and function ensures enduring appeal.
What are the hallmarks of a classic kitchen?
It's common to see an open floor plan, stone benchtops, kitchen islands and lots of natural light; all combining to create an inviting, homely feel.
The cabinetry features simple profile doors, and the tone is neutral throughout – so you avoid trendy colours that might date your kitchen a few years down the line. Individual details are definitely subtle — you'll find none of the decorative floral corbels you'll see in one of our French Provincial kitchens.
At the same time, there's ample scope for the kitchen to adapt to your own changing tastes. You might, for instance, want to put glass doors on wall cabinets to show off your favourite items.
How to Choose a Classic Style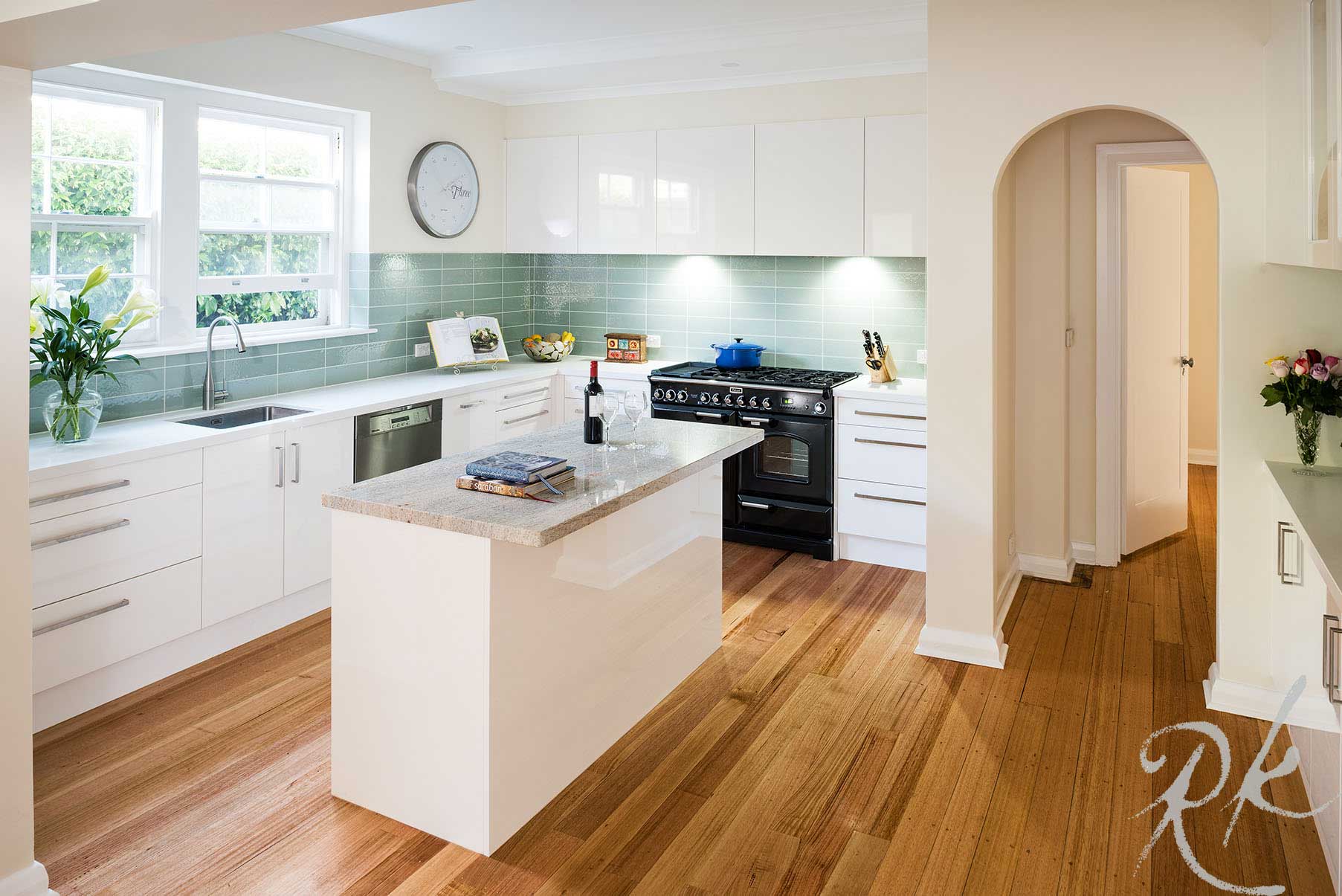 What should you think about when considering a classic kitchen?
Classic styles are neither modern or traditional – it's a look that doesn't date.
So try to be aware of – and avoid – features that might be trendy or fleetingly fashionable.
Look for refined cabinetry with simple, clean lines. Consider marble or stone benchtops and wooden or stone floors.
The common factor for each of these elements is that they are forever in style.
Neutral Colours
White is a highly versatile colour choice for a classic kitchen. It's clean and fresh, adds light and can make small spaces seem larger.
Neutral and pale colour palates can of course work just as well.
For contrast, why not consider matching black and white elements. What could be more classy than incorporating a black marble bench top and other accents in a white kitchen?
These are all desirable features in a style of kitchen designed to have lasting appeal.
And if you want to add more fashionable flourishes, it's best to do so in less permanent fixtures such as lighting and appliances.
Blank Canvas
This is a design that provides the "good bones" onto which you can stamp your own personality and style.
It's a blank canvas that offers great flexibility to come up with a kitchen you'll always be happy with.
The best way to experience the feel of a classic kitchen is to walk through the full size displays in our showrooms.
You can contact us and our kitchen designers will be delighted to offer advice.