Handleless Kitchens
Handleless kitchen design in Melbourne
If you are looking for a modern, sleek and streamlined kitchen design, a handleless kitchen might be the perfect option.
Handleless drawers and cabinets are now more functional and efficient than ever before. Developments in hinges and runners mean that opening and closing is now completely effortless.
There are basically two options to achieve this clean, uncluttered look.
The first is where a "handle" is hidden from view along the edges of the door. Well-designed doors and drawers like this will allow enough space for your fingers to grip while the handle remains cleverly concealed.
The other more advanced approach uses touch technology. Push gently against the drawer or cabinet door and it will slowly and smoothly open thanks to specialised hardware inside.
Look, no handles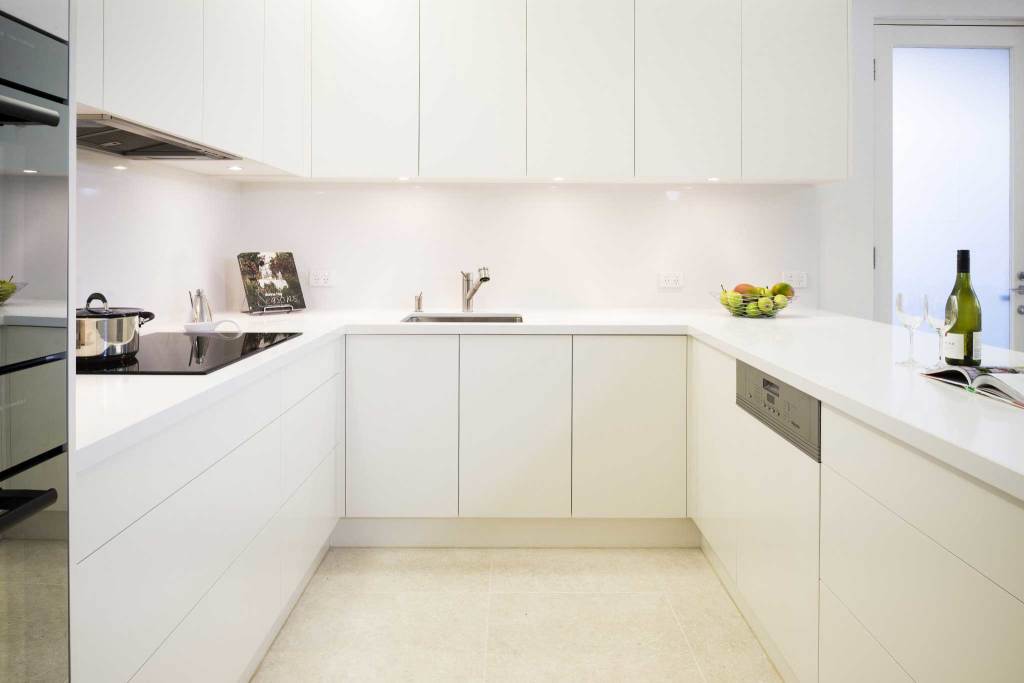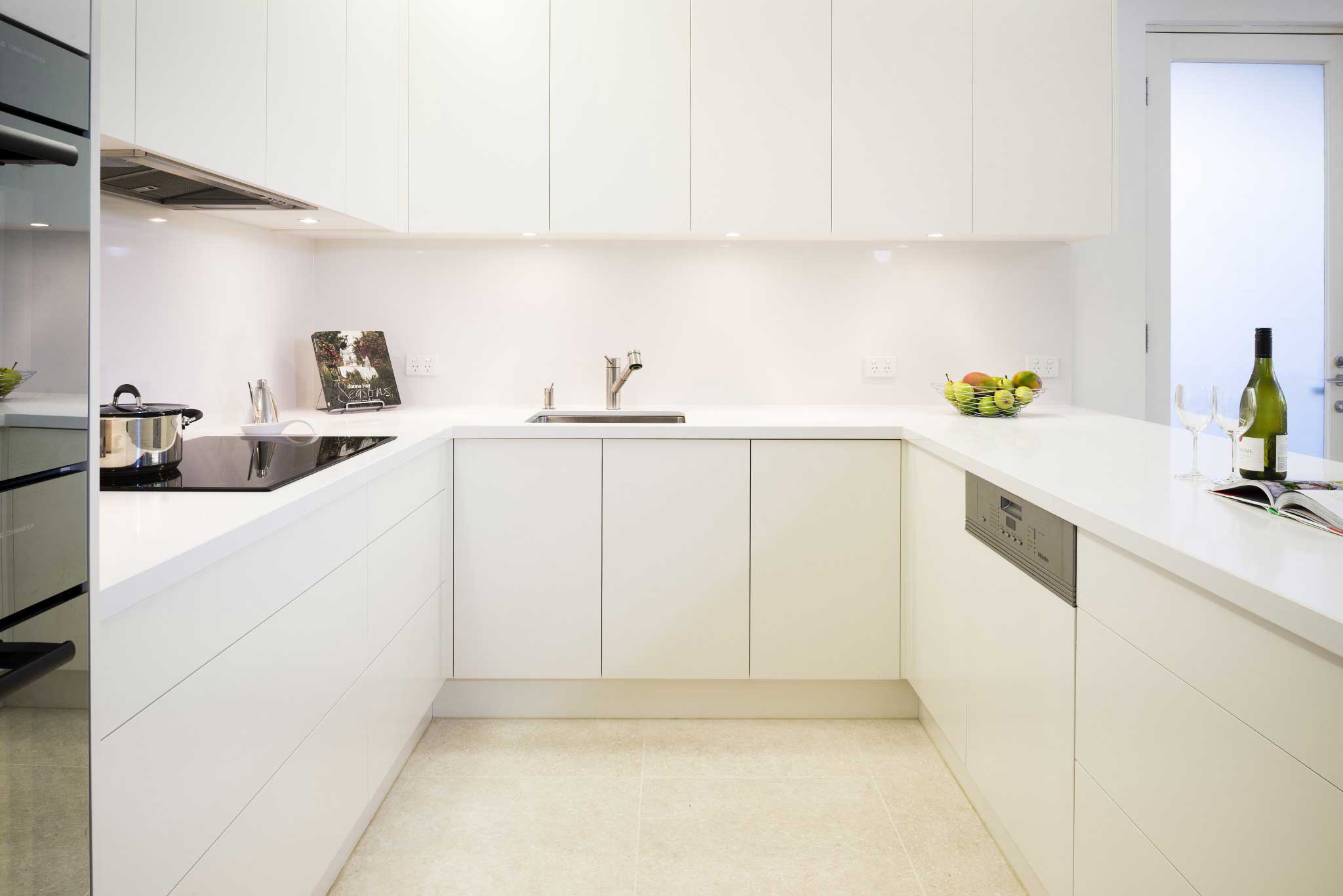 At Rosemount, we're sticklers for quality and only use the best hardware and fittings in our kitchens.
For runners and hinges, that means Blum. German engineered, they have a lifetime guarantee that gives you complete peace of mind.
Without the clutter of pulls and knobs, handleless kitchens are aesthetically appealing and allow a fantastic uninterrupted visual flow to your overall kitchen design.
To create this visually stunning minimalist look you can choose from many different finishes – including wood, gloss vinyl, gloss acrylic, gloss lacquer, veneer and many more.
Another benefit is ease of cleaning your cabinets. All that's needed is a simple swipe across the surface.
Visit our kitchen showrooms and experience for yourself their sleek beauty and smooth operation.