Modern Kitchens
Modern kitchen design – made in Melbourne
How do you define a modern Melbourne kitchen design today? That can be a tough question to answer, and it depends a lot on your particular perspective.
While the term generally means the opposite of "traditional", these days it's used to describe many different kitchen designs – from new takes on classic styles like French Provincial right through to futuristic styles.
Think of a modern kitchens – in practical terms – as simple, streamlined and sleek. They embrace the "Mid Century Modern" philosophy of "form follows function" and represent an uncluttered "less is more" approach to kitchen renovations.
Modern or Contemporary?
We're also often asked how they differ from contemporary kitchens. In a nutshell, the former stick to a strict style but when you mix up the style a bit, it's more likely – like the one below – to be called "contemporary".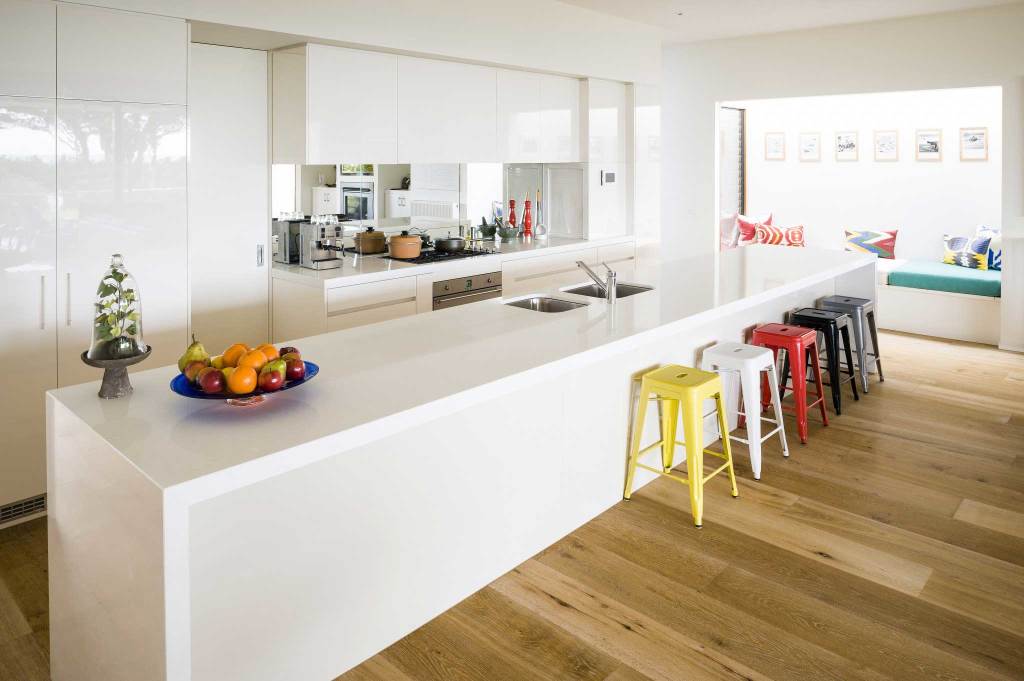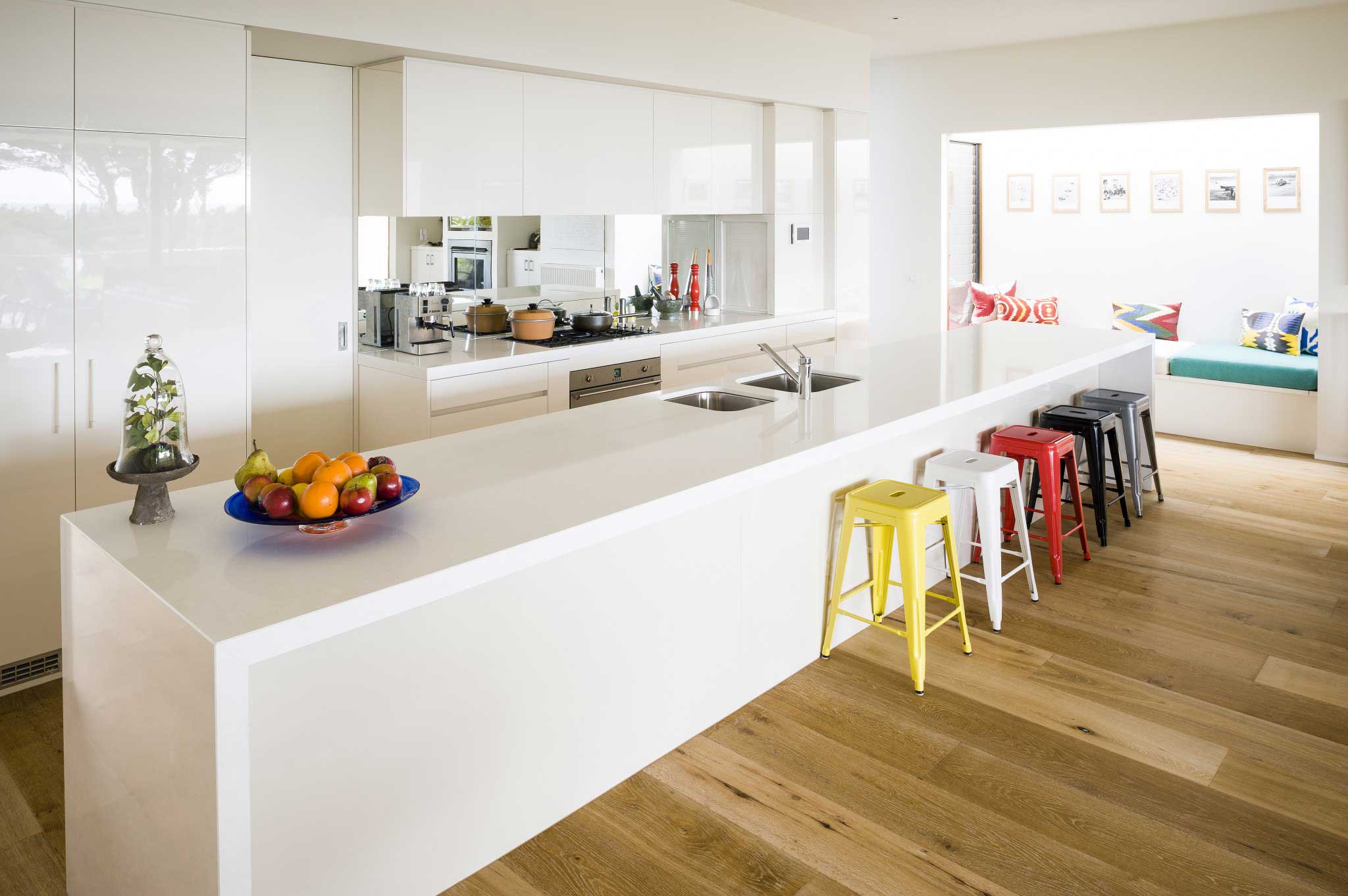 Here are some typical features of a modern kitchen.
You'll notice a sense of symmetry – the strong clean lines, long clear benches, rows of stacked drawers and sleek hardware.
Cabinets and drawers are flat panel and frameless. Many of these kitchens are handleless, and when there are handles, they are streamlined and linear to further accentuate the strong lines of the kitchen.
Colour palettes tend to be white or neutral, possibly with added splashes of colour in specific places. But coloured cabinetry is also a good fit for this style of kitchen.
While there's a lack of overt embellishment or decoration, quality materials are, as always, important. You'll find that the natural beauty of materials like wood, stone and glass add emphasis, text, warmth and character.
Finishes are usually high gloss with glass splashbacks, enhancing the sense of light and space.
There might be a wow factor — possibly via an impressive commercial grade appliance like an oversize freestanding cooker. Popular right now are range hoods masquerading as chandeliers providing the focal point of the room.
We make sure form follows function through innovative storage solutions where appliances can be fully integrated into bespoke high quality cabinetry.
Strong Design
Modern kitchens appear so effortlessly simple and sleek. That's not so easy to achieve. It's the result of good, strong design.
That's one of Rosemount Kitchens many strong points, and we've created many modern kitchens with our clients. Our kitchen designers will present you with some great ideas if you're considering a modern style.
They'll help you find decide on a kitchen that is perfect for your home, your family and your lifestyle needs for years to come.
Contact us today to find our more or come into one of our showrooms to see some great examples first-hand.