By Mark Tonkin
No matter the date, people always ask myself and our kitchen designers the same question: "What trends will be popular next year?"
Now if you know me even slightly, you'll know that I'm generally not a big fan of kitchen design trends and fads. By their very nature, they fall out of favour just as quickly as they became the next big thing.
And that's not something you want with a kitchen, which, when designed and built properly, will bring you many years of delight.
But that's not to say I ignore all new trends. Far from it – when I see an emerging idea, innovation or trend that looks like it'll last, and brings something new to the kitchen table, I'll embrace it with great enthusiasm.
So, on that basis, here are my thoughts on some key kitchen ideas that will help make a great kitchen today and for the foreseeable future.
Some are timeless, others more recent – but they're all designed to improve your new kitchen.
See some great kitchens in our photos galleries.
Timeless kitchen features
Open-plan layouts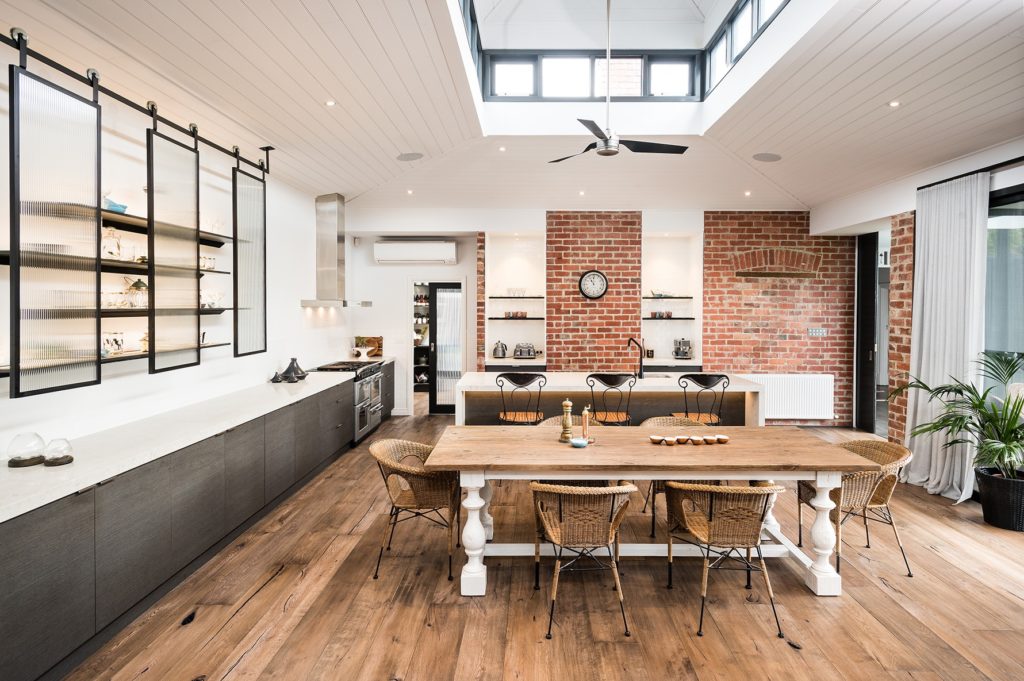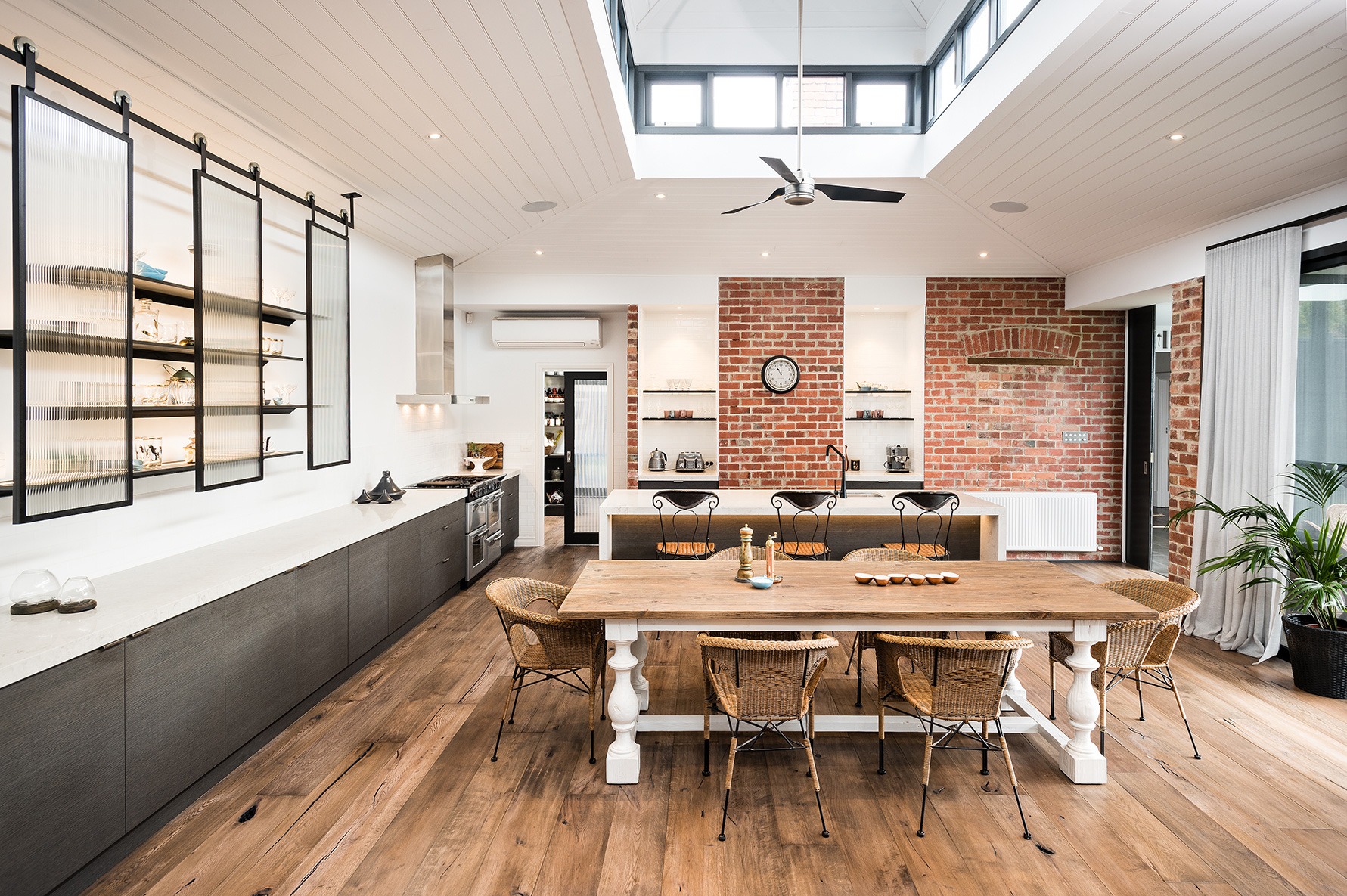 Kitchens used to be separate rooms, entirely separate from the main living area.
Not any more. Today's best homes incorporate the kitchen into the main living area so families can interact and entertain guests while preparing meals.
They are truly the centre of the home, and that's not going to change.
Kitchen islands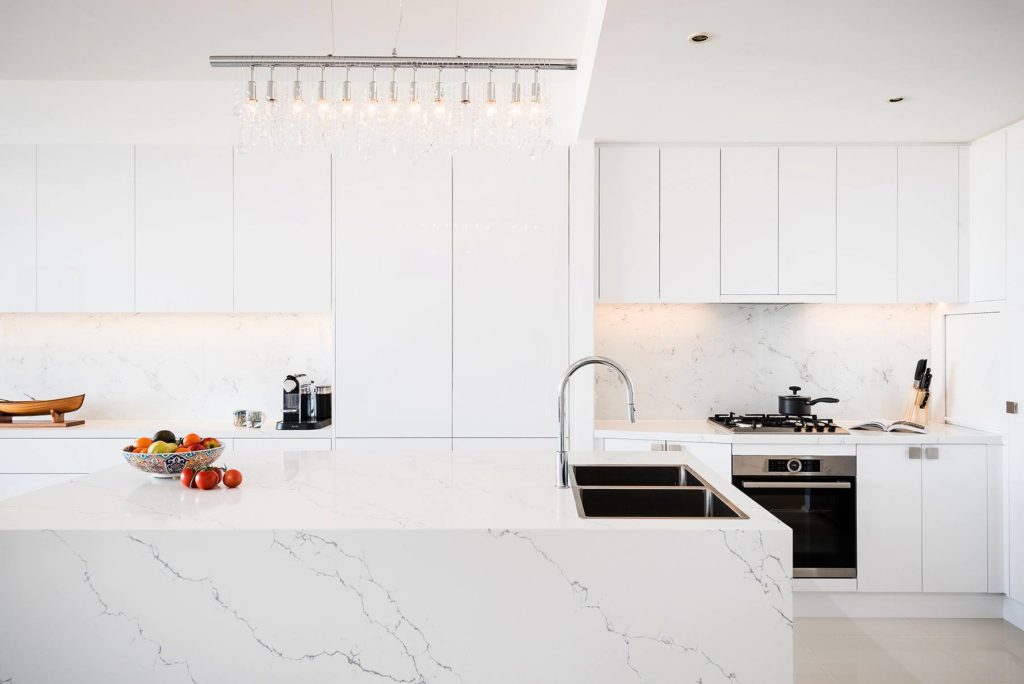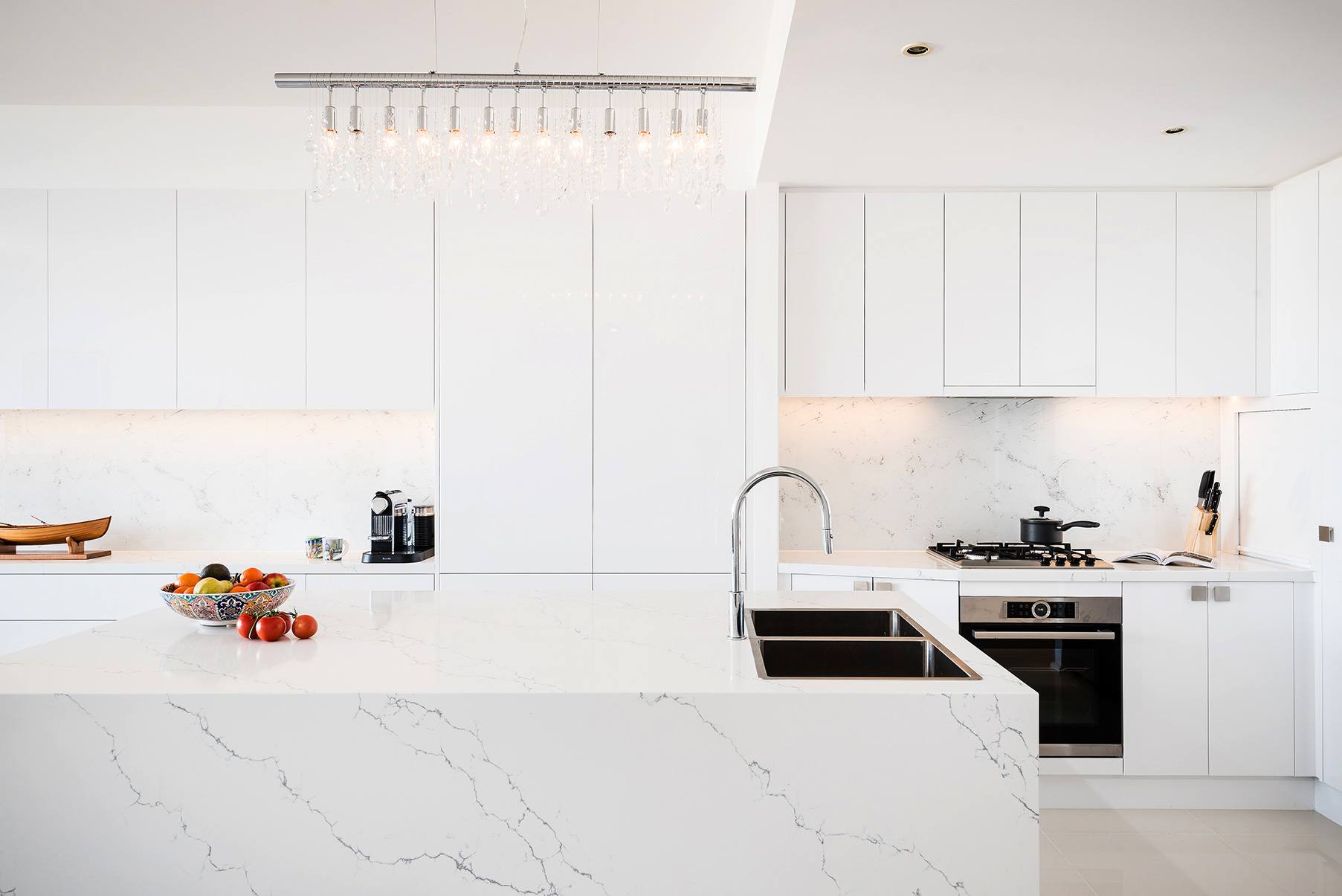 There are so many advantages to having a kitchen island in an open-plan layout. From a design perspective, it looks great and creates a subtle barrier between the living/dining area and the kitchen. At the same time, an island helps the overall space to flow.
From a more practical perspective, the island provides more bench space for food preparation and storage space underneath.
Perhaps most importantly, it's a great gathering point for family and friends.
Deep drawers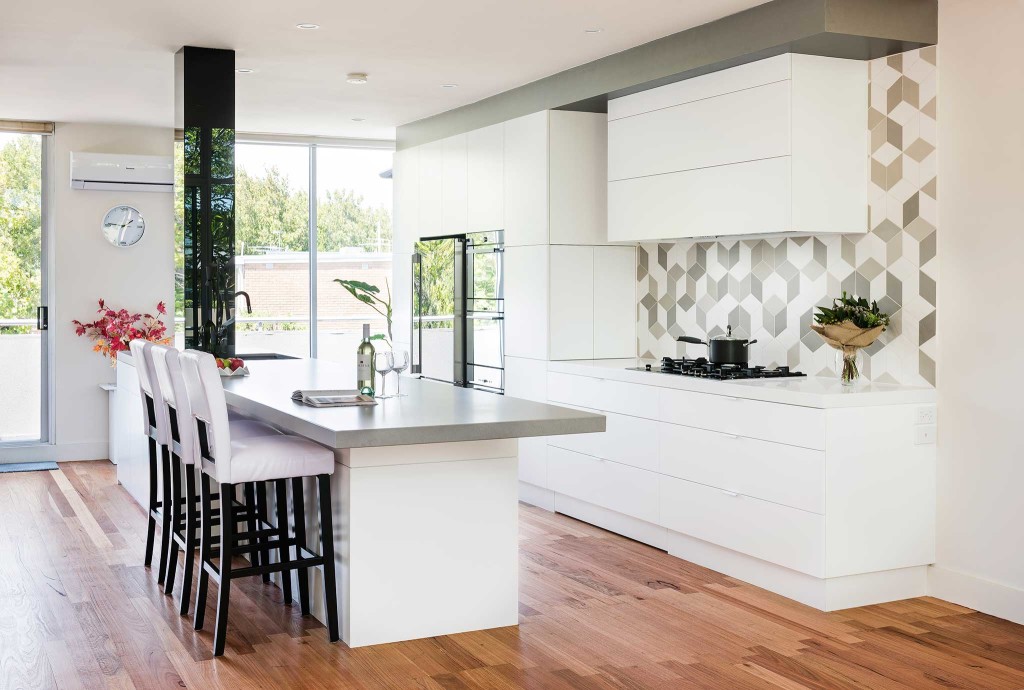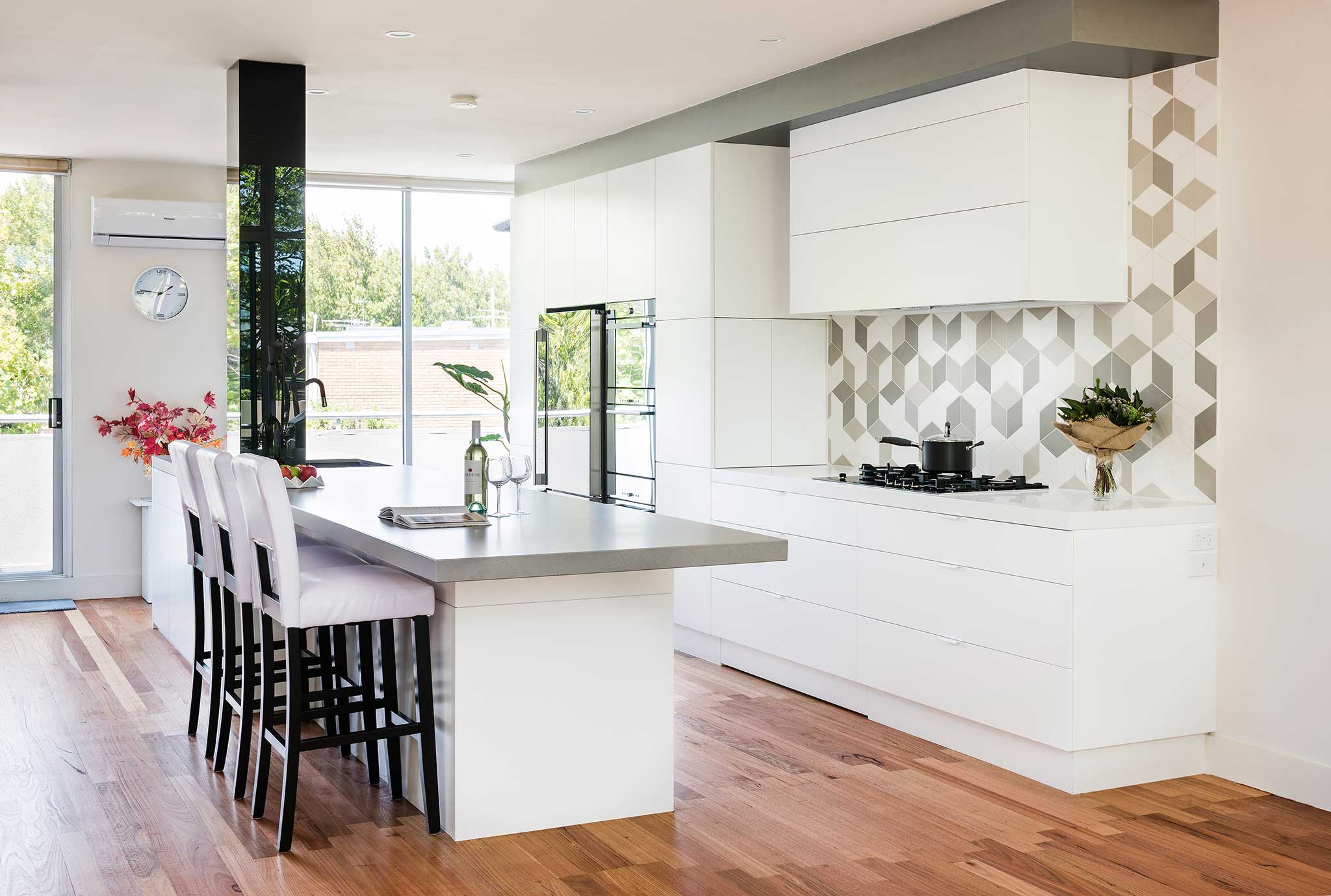 At Rosemount, we're big fans of drawers. And we're big fans of big drawers.
Why? Drawers are often easier to access than cupboards, and you can get up to 50% more storage space from a drawer than a cupboard of the same size.
Making your drawers bigger won't compromise the design but can save you money in your renovation.
Generally speaking, incorporate as many drawers into your design as you can.
Practical sinks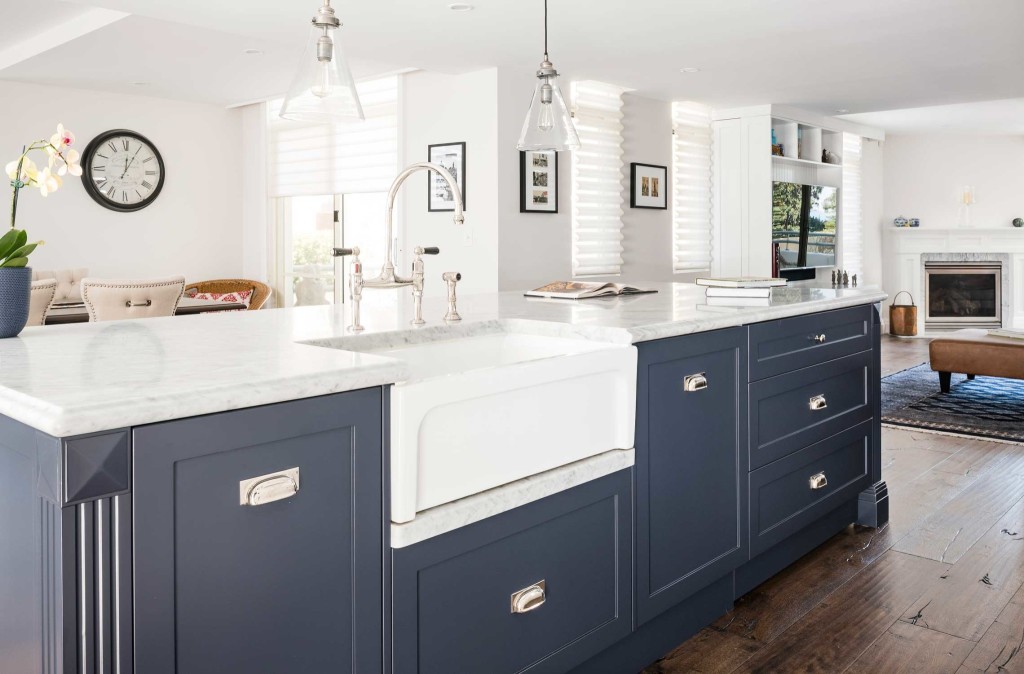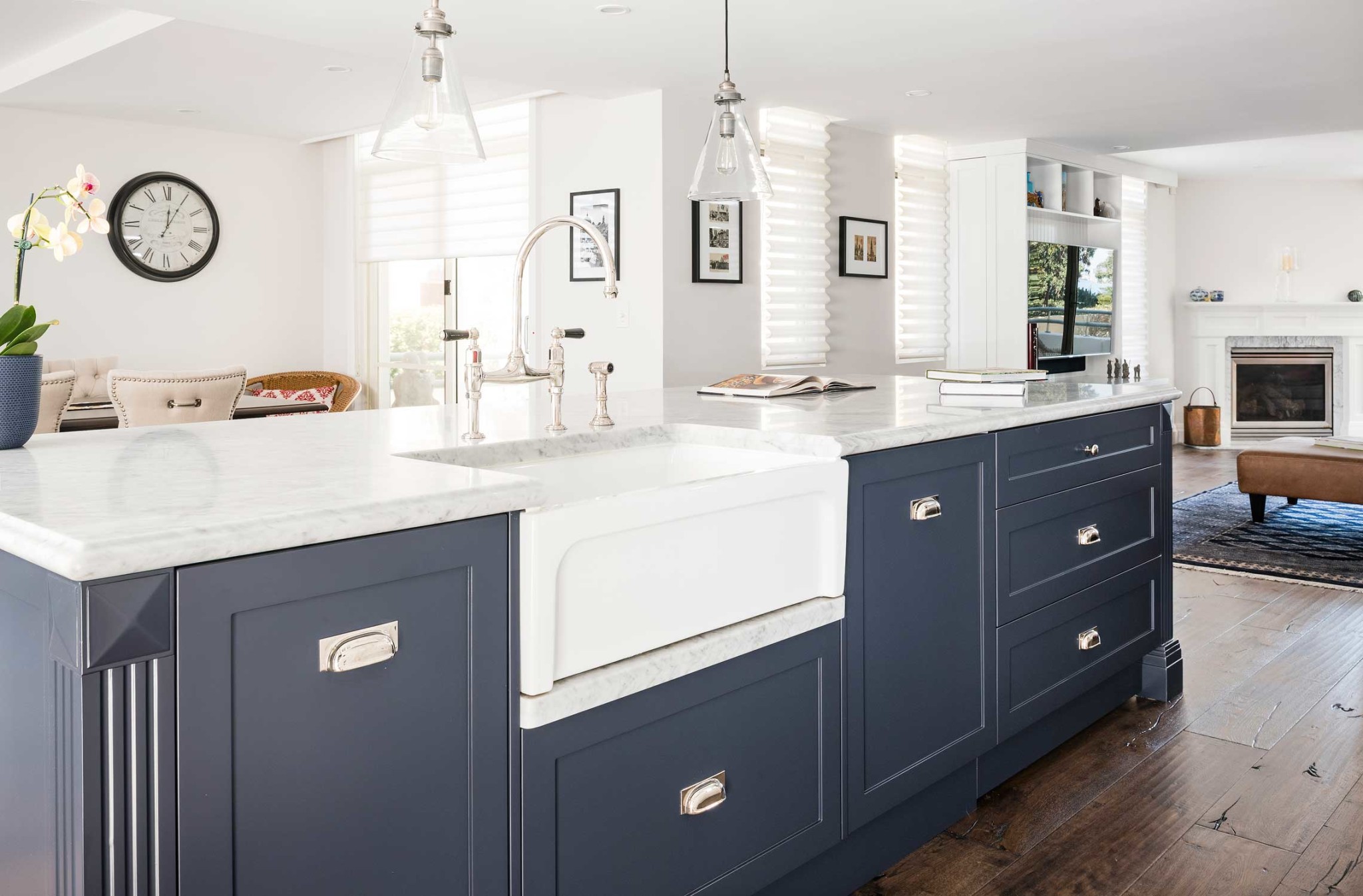 The sink is the kitchen workhorse. How much time do you spend washing up, soaking pans, peeling vegetables, washing your hands? You spend a lot of time in your kitchen at the sink.
So make sure you pick one that not only takes the load, but looks great and fits in with your budget.
The good thing today is that there are so many sinks to choose from: whether it's topmount, undermount, flushmount or a butler's sink – and stainless steel, stone or ceramic – you'll find something to meet your needs.
Fewer upper cabinets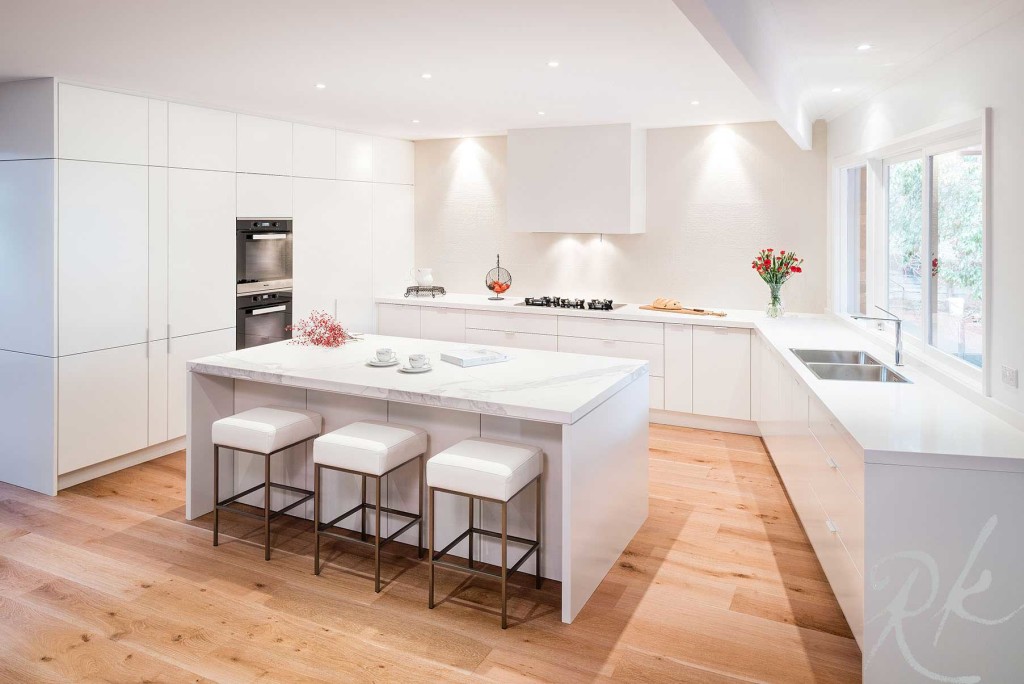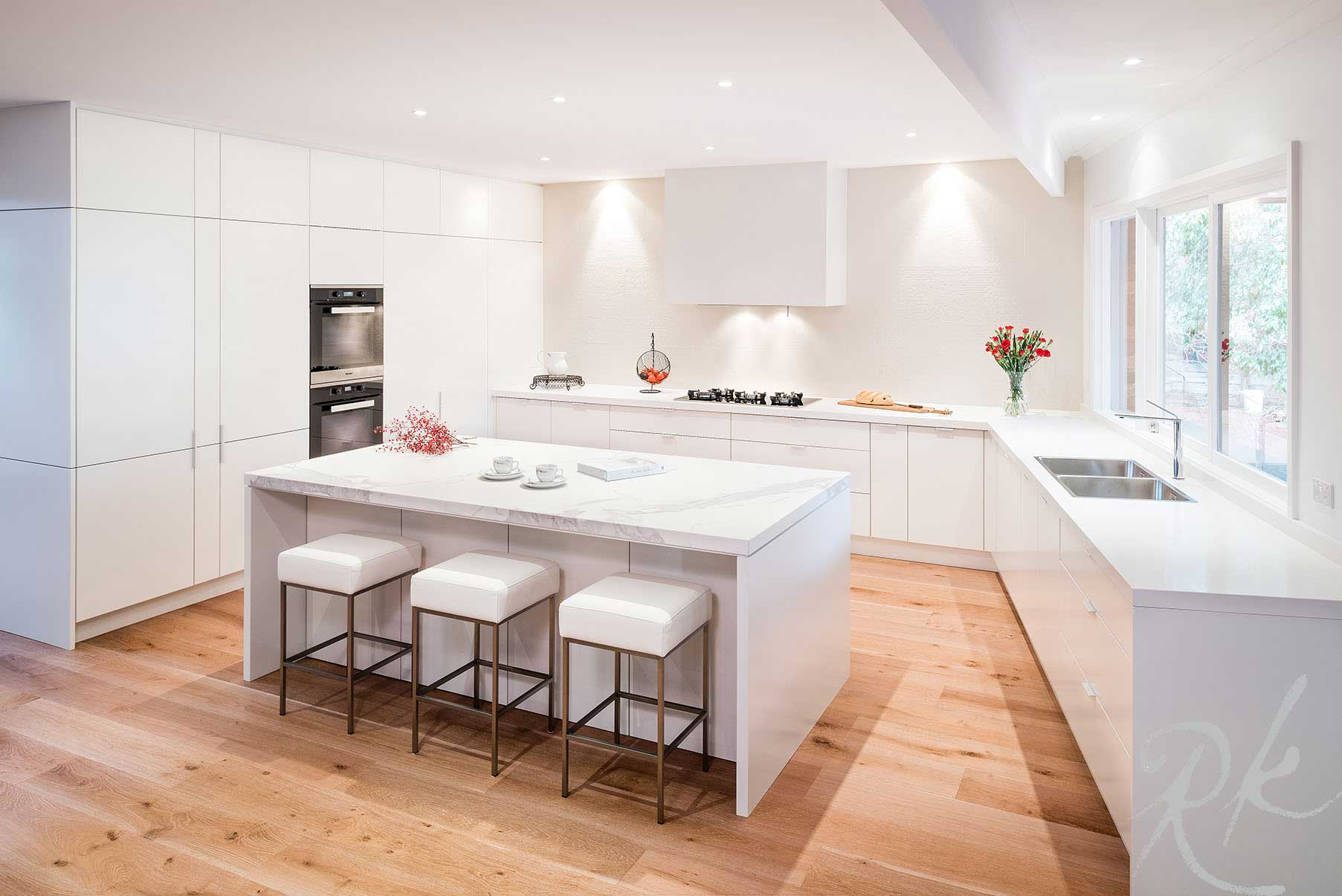 Many people assume that overhead cabinets are a given in any kitchen, but that's not the case.
If you have enough storage space underneath your benches, or in the pantry, you can get more creative with the area above those benches.
Open shelving is becoming more popular, providing space to display dishware, artwork or personal mementoes.
It can also let the kitchen "breathe" around windows, letting more light in and can even make the room feel more spacious. And once again, going down this route gives you the opportunity to save or divert budget to another area of the renovation.
Emerging trends with real staying power
Personalised kitchen joinery
Great kitchens should be custom-built to meet a customer's lifestyle, and the requirements of their space. Bespoke cabinetry and joinery goes a long way to ensuring the best results in any kitchen style.
This kind of customisation now extends to components like handles and taps, bringing more flare and character to your finished design.
Personalised joinery means you can have exactly what you need and want in your kitchen.
The most common request we get from clients is for better storage. But this means different things to different people.
For instance, we might add extra pantries into a design for someone who loves to bulk shop or has lots of platters and dishes to store. Another person who loves to cook might greatly benefit from pull-out spice racks.
Colour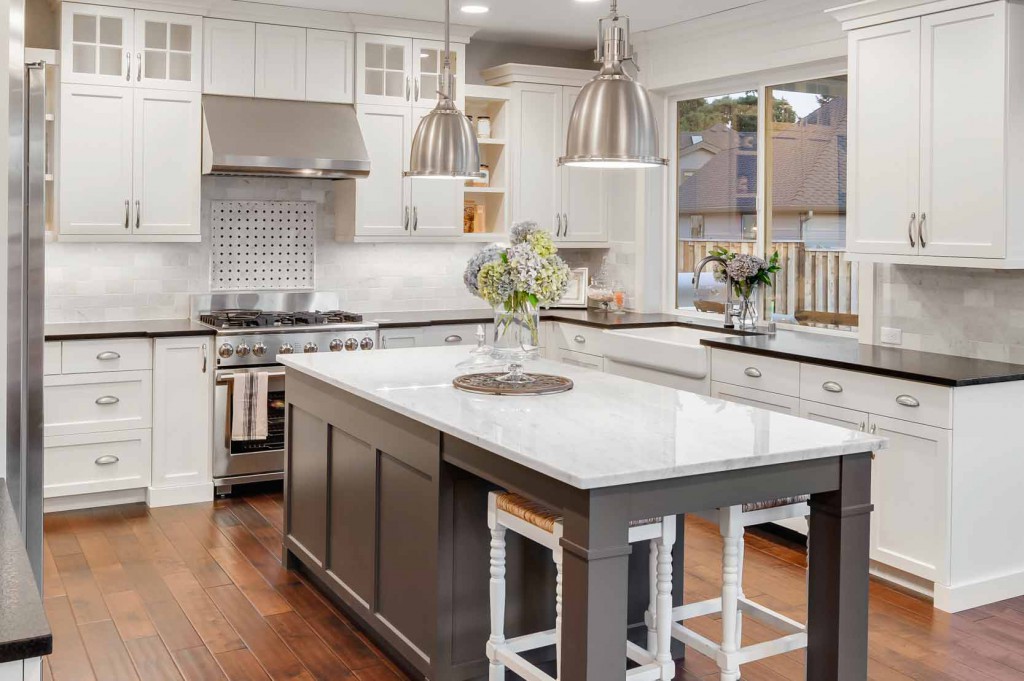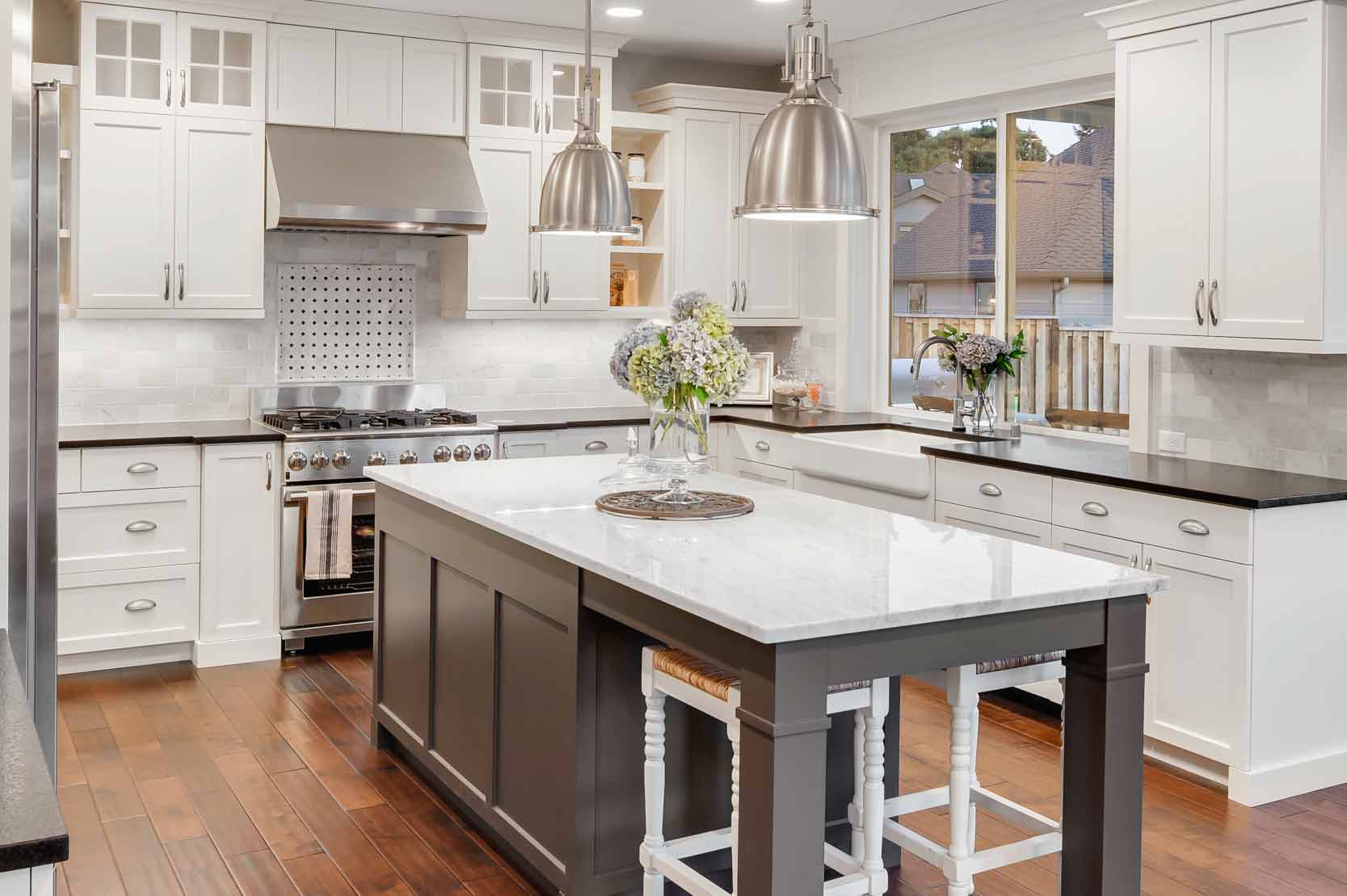 White kitchens and those dominated by neutral tones will always be timeless. With those choices, it's hard to go wrong. But even bold colours – when used wisely – can look great for years to come.
We're seeing more clients incorporating large areas of colour, particularly on below-bench cabinetry. Darker blues and greys are very popular. With lighter tones dominating above the benchtops, this is the kind of contrast that can stand the test of time.
Recently more people have been asking about black kitchens, especially matt black cabinetry, which looks stunning in anything from an industrial to sophisticated French look.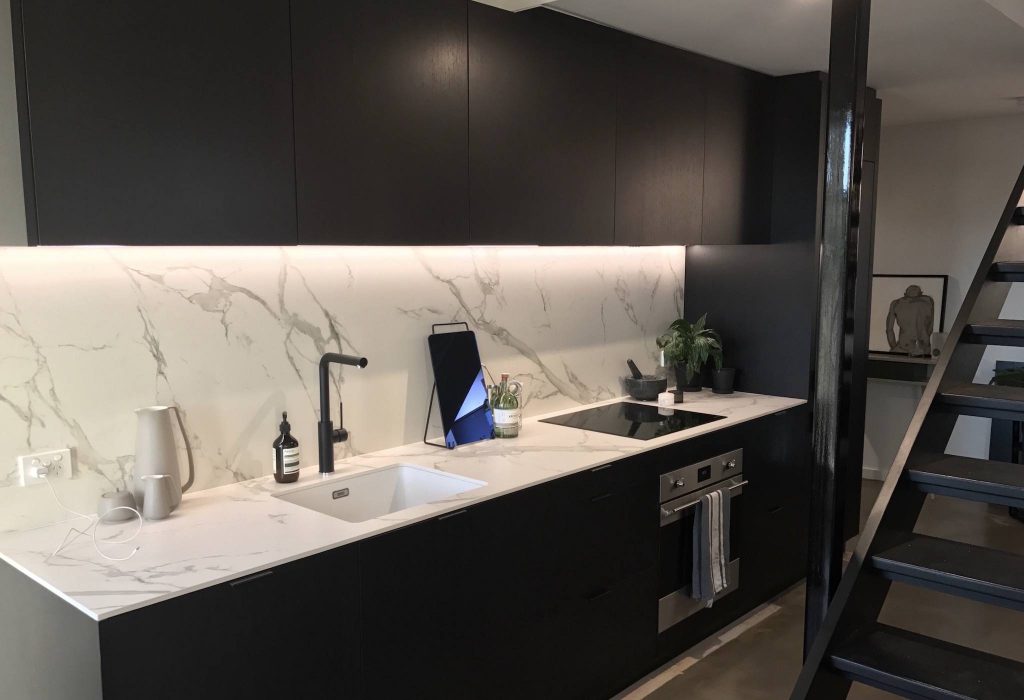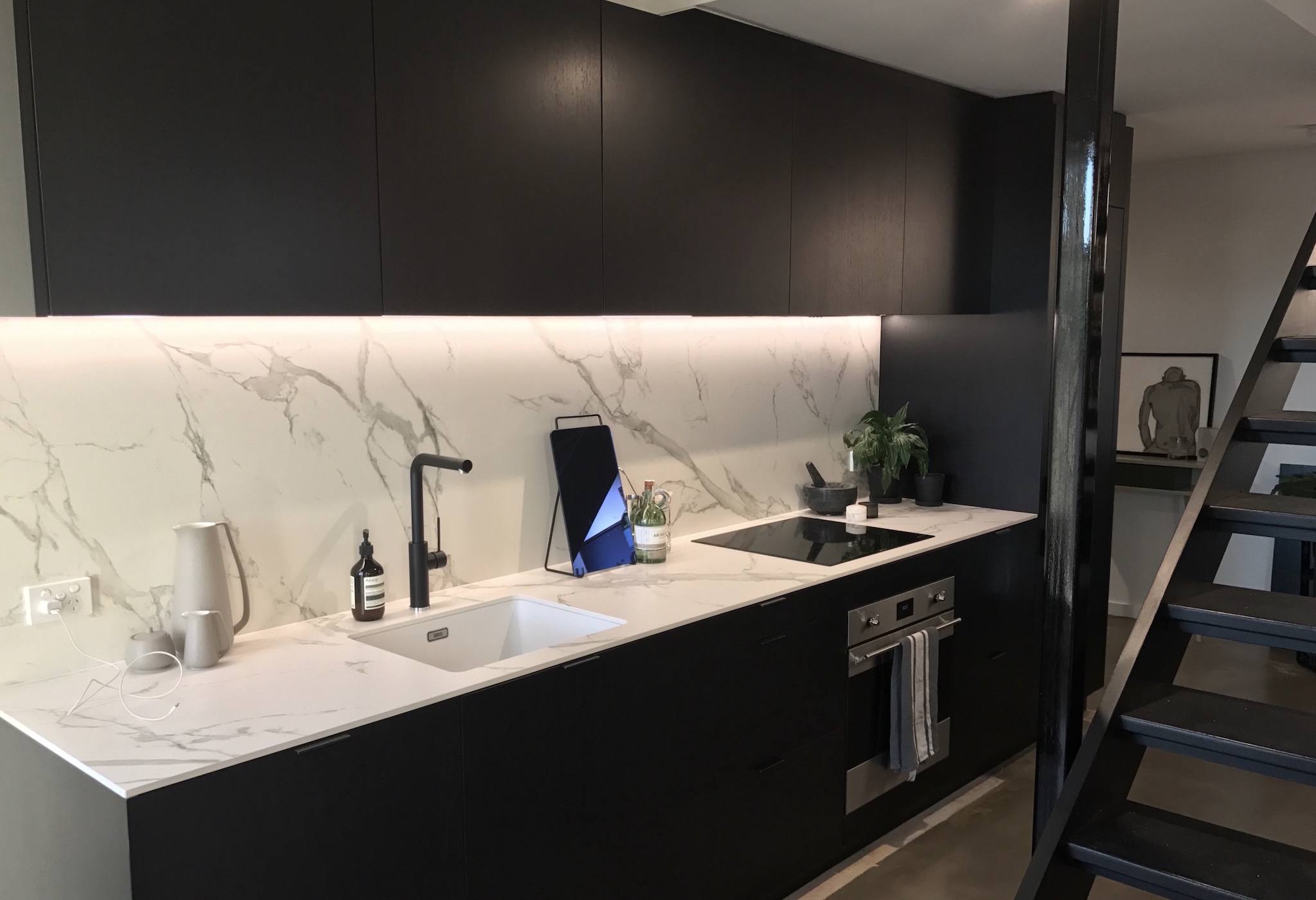 By contrast, don't listen to the so-called experts who say white is out. White kitchens or those with mainly neutral tones are still very popular, and you'll often find added warmth through splashes of colour in specific places.
For instance, a recent Pantone colour of the year was Ultra Violet. Some colours also take a while to filter down to Australia; for example, Turquoise from 2010 is still seen in many home decor stores.
And while we're not going to see many purple or turquoise kitchens, these could work on a splashback, a print on a wall or even a toaster.
As you can see, there are many ways to incorporate colour into your kitchen.
Pendant LIghting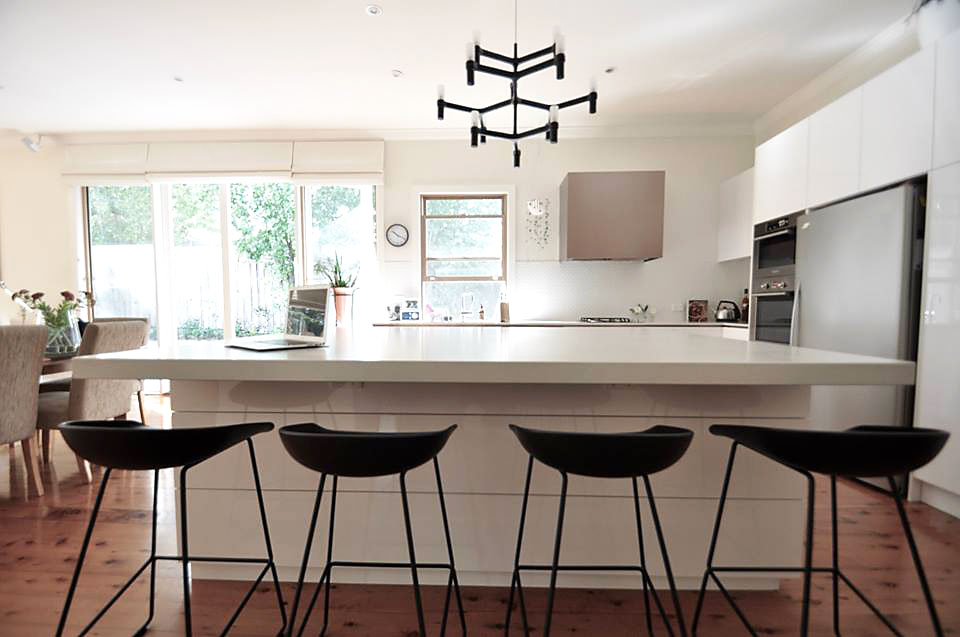 Pendant lights can add colour or texture, or both, to your kitchen. They can bring warmth or provide contrast, and act as a focal point for the room.
You can get really creative with these lights. These days there are so many to choose from, and they're affordable too.
Appliances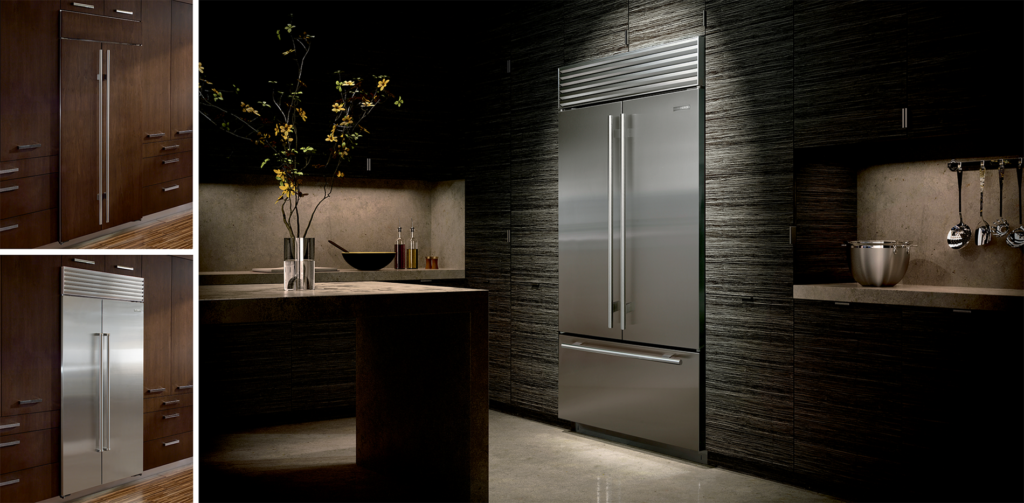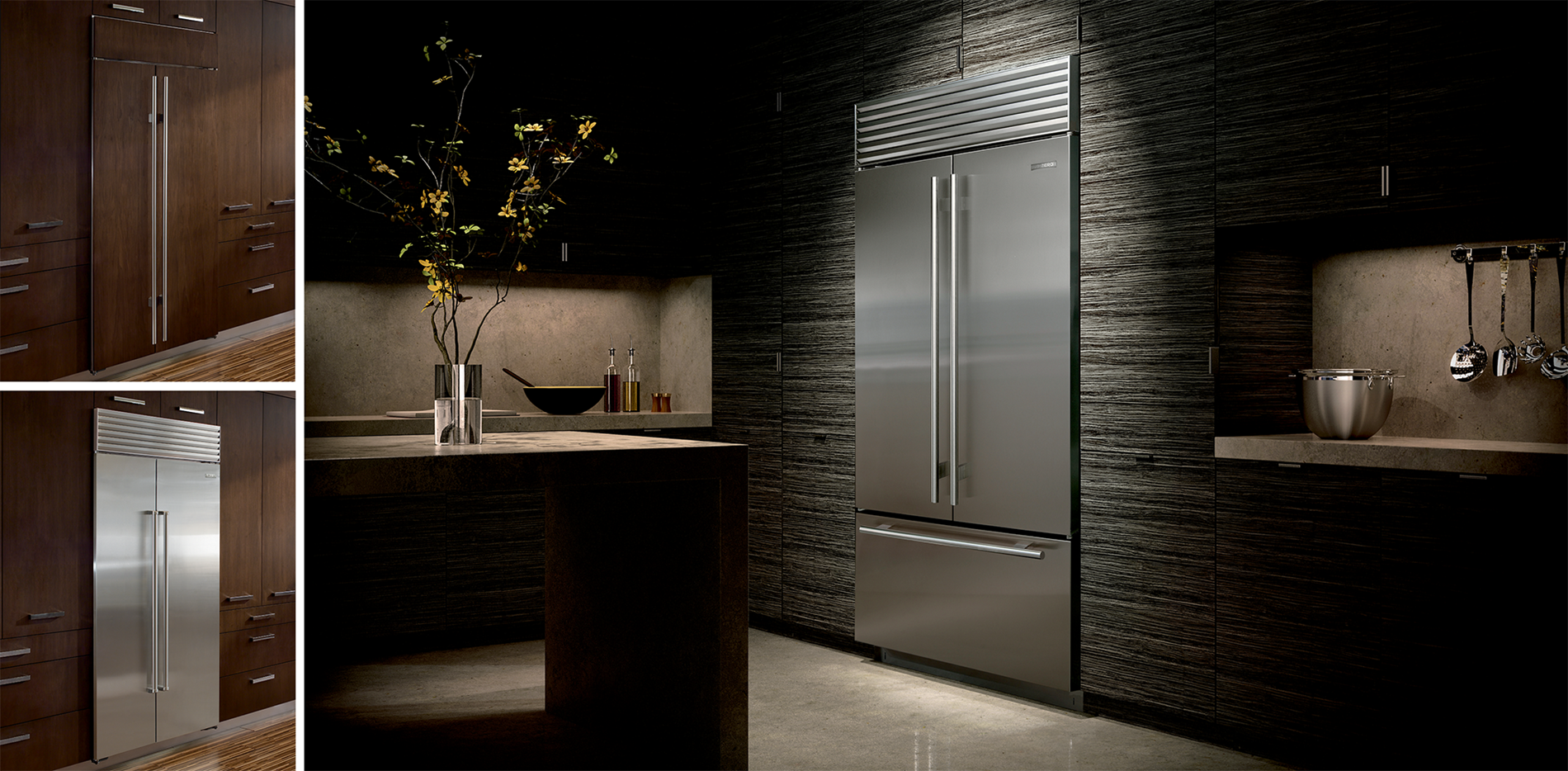 Stainless steel has dominated in recent years, and is still the most popular option.
That being said, appliance brands like Smeg and Falcon provide great options for coloured appliances or freestanding ovens.
For a modern sleek look, consider appliances with black finishes – some of which are team with stainless steel trims – or all-black with integrated handles. You'll find lots of great options at E&S Trading from brands like Ilve, Miele, Fisher & Paykel, Wolf and Siemens.
Whilst bolder colours may be gaining more prominence, we'd offer a word of caution. This is the kind of thing I think will quickly fall out of fashion, and replacing appliances is not cheap. For us, stainless steel or lighter, more muted colours are always the best way to go.
Keep an eye out too for integrated appliances – such as fridges and dishwashers – which area now very much coming into the mainstream.
Having your appliances "hidden" into the kitchen cabinetry gives a clean, streamlined look.
For integrated fridges, check out brands like Sub-Zero, Miele and Liebherr. There are also many great options for integrated dishwashers.
One point to be aware of: to open an integrated appliance, you need a handle. That's an important consideration, particularly if you're one of the many people who likes handleless kitchens.
Conclusion
These are just some of the timeless and emerging trends to consider in any kitchen project.
What are your thoughts? We'd love to hear them.
Looking for more ideas? Go here to find lots of kitchen inspiration.